Joel Sternfeld: Old Autumn, It Was I
Artist Talk & Book-Signing


Free parking is available at the ICBC parkade, adjacent to Lonsdale Quay Market after 6pm and on weekends.
Joining us from New York, Joel Sternfeld will talk about his work and the role that seasons have had as a central imaginative preoccupation in many of his projects. In particular American Prospects, Hart Island, Walking the High Line, Oxbow Archive and Our Loss have all been structured around a complete cycle of seasons. He will also discuss his understanding of text and image as an important future for photography: both the challenges and the expressive possibilities will be examined. Sternfeld has worked on numerous projects combining photographs and text, including On This Site, Sweet Earth: Experimental Utopias in America, Treading on Kings, Protesting the G-8 in Genoa and A book of Justified True belief. The talk will be followed by a book-signing.

About the Artist
Joel Sternfeld is an artist-photographer living and working in New York City, whose work is concerned with utopic and dystopic possibilities of the American experience. Since the publication of his landmark study, American Prospects (1987), his work has maintained conceptual and political aspects, while also being steeped in history, art history, landscape theory and attention to seasonal passage. Sternfeld is the recipient of two Guggenheim Fellowships and spent a year in Italy on a Rome Prize. He teaches at Sarah Lawrence College in New York, where he holds the Noble Foundation Chair in Art and Cultural History.
Presented in collaboration with FotoFilmic. Established in 2012 and based on Bowen Island, BC, FotoFilmic is an arts organisation dedicated to supporting emerging photographic artists through exhibitions, publications, as well as seminars, public talks and master workshops.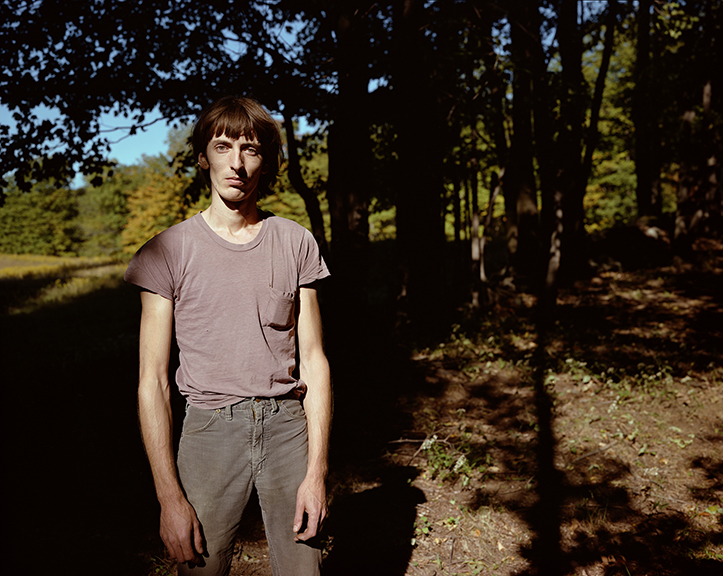 Photo: Joel Sternfeld, Putney, Vermont, October 1978