Kids First Saturdays: Cyanotype Results
Here are some of the completed cyanotypes made by our visitors during the in-house Kids First programming that took place on Saturday, August 15th.
Registration for future Kids First programming can be done by emailing s.bernard@thepolygon.ca.  Our new Covid-19 plan ensures a safe experience for all. Our next in-house Kids First Saturday will take place on September 5th, 2020.
INSPIRATION
Our exploration of solar powered photography is based on the works presented in the exhibition, Chester Fields 2020: Global Warning, which is on until August 23rd. Instructions for creating similar projects from home can be found in either of the following two project pages: Cyanotypes and Cyanotypes II. "Sunography" cyanotype kits are also available for purchase in The Polygon Gallery Store.
Isabella Lawton-Giustra, Modern Factory
Nutchanat Thanamtieng, Last Chance
For anyone visiting the gallery before August 23rd, download and print this 'Seek and Find' document before your visit, to help you look closer at the photographs in the exhibition. Or, use your personal device to look at it as you go through the exhibit with your family.
PRO TIP 1: TEST OUT THE EXPOSURE TIME. DIRECT SUNLIGHT MEANS LESS TIME AND OBJECTS IN THE SHADE WILL NEED MORE TIME.



PRO TIP 2: CHOOSE AN OBJECT WITH AN INTERESTING CONTOUR, OR YOU CAN EVEN USE YOUR HAND TO BLOCK OUT THE SUNLIGHT.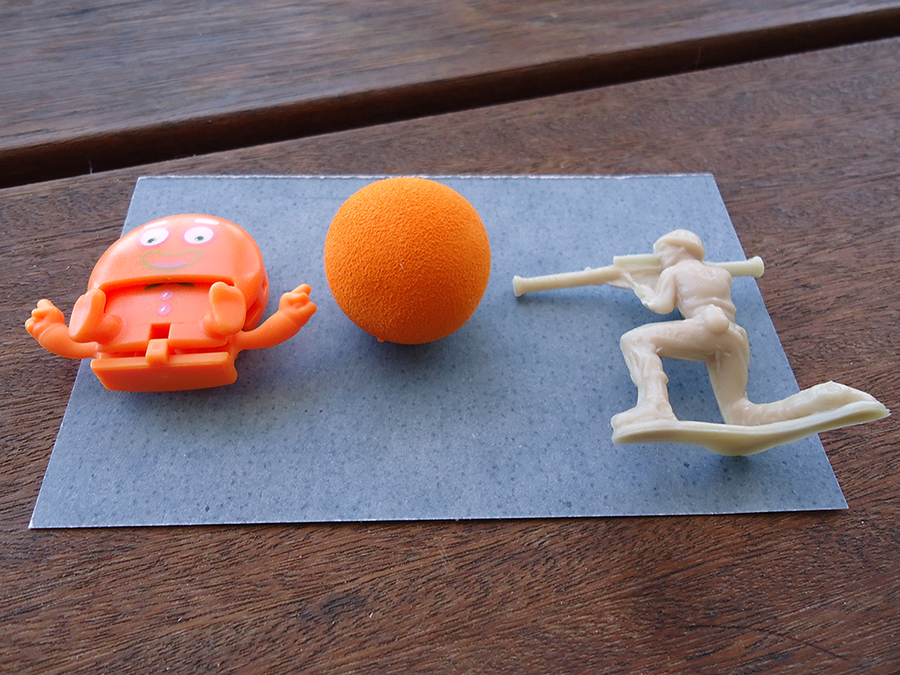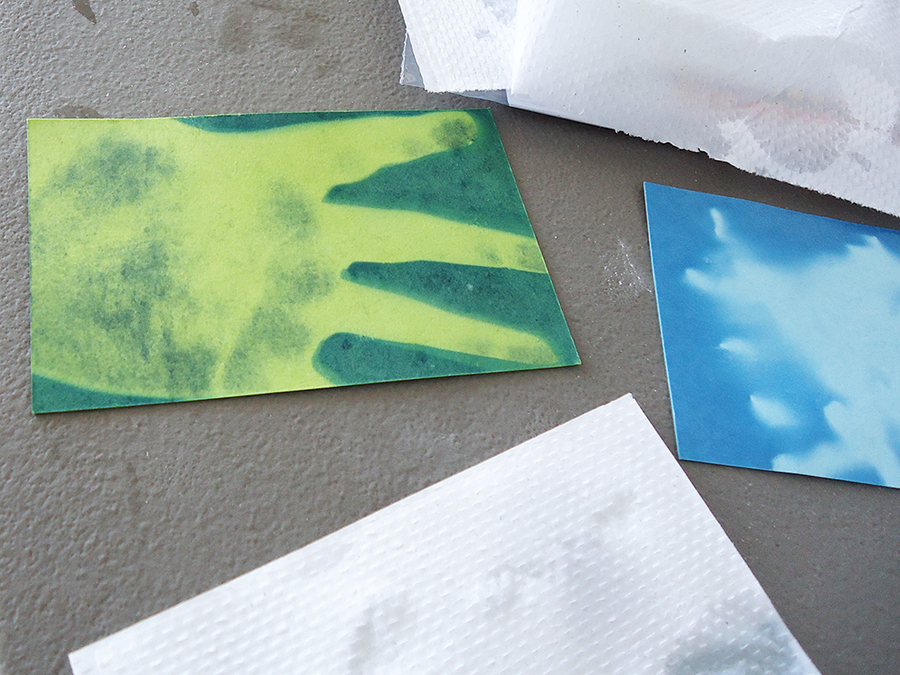 PRO TIP 3: WORK WITH A FRIEND, PARENT OR SIBLING, AND KEEP BUSY WHILE YOUR PRINT IS IN THE SUN.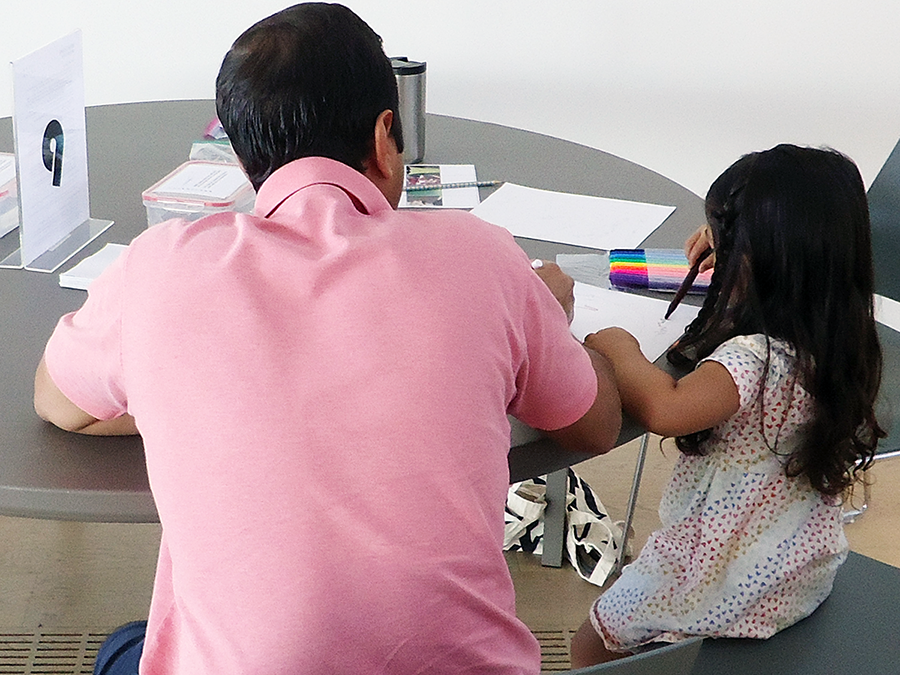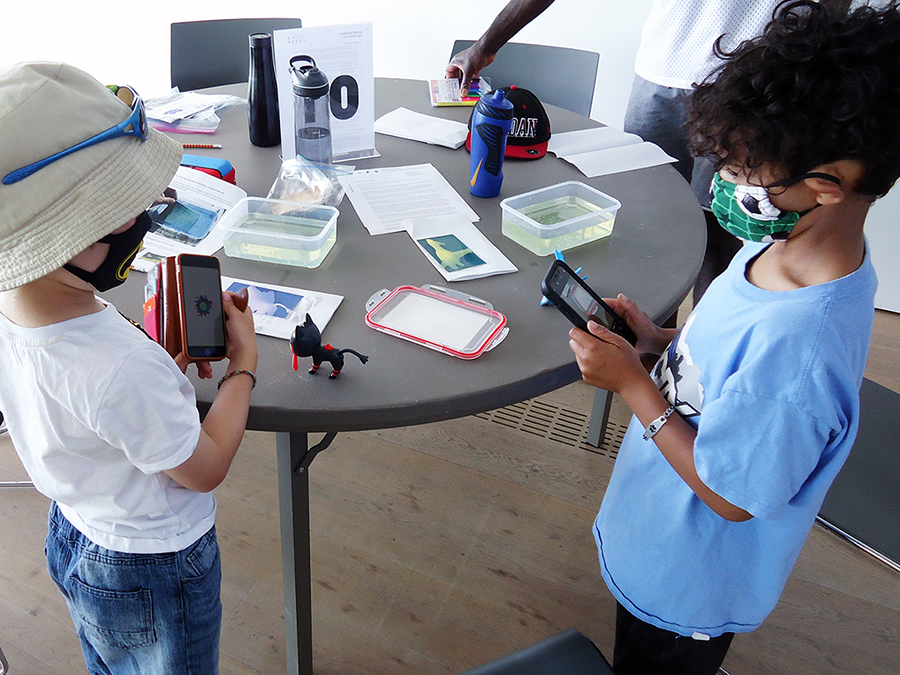 PRO TIP 4: RINSE OUT THE BLUE CHEMICALS WELL AFTER THE EXPOSURE TIME IS DONE.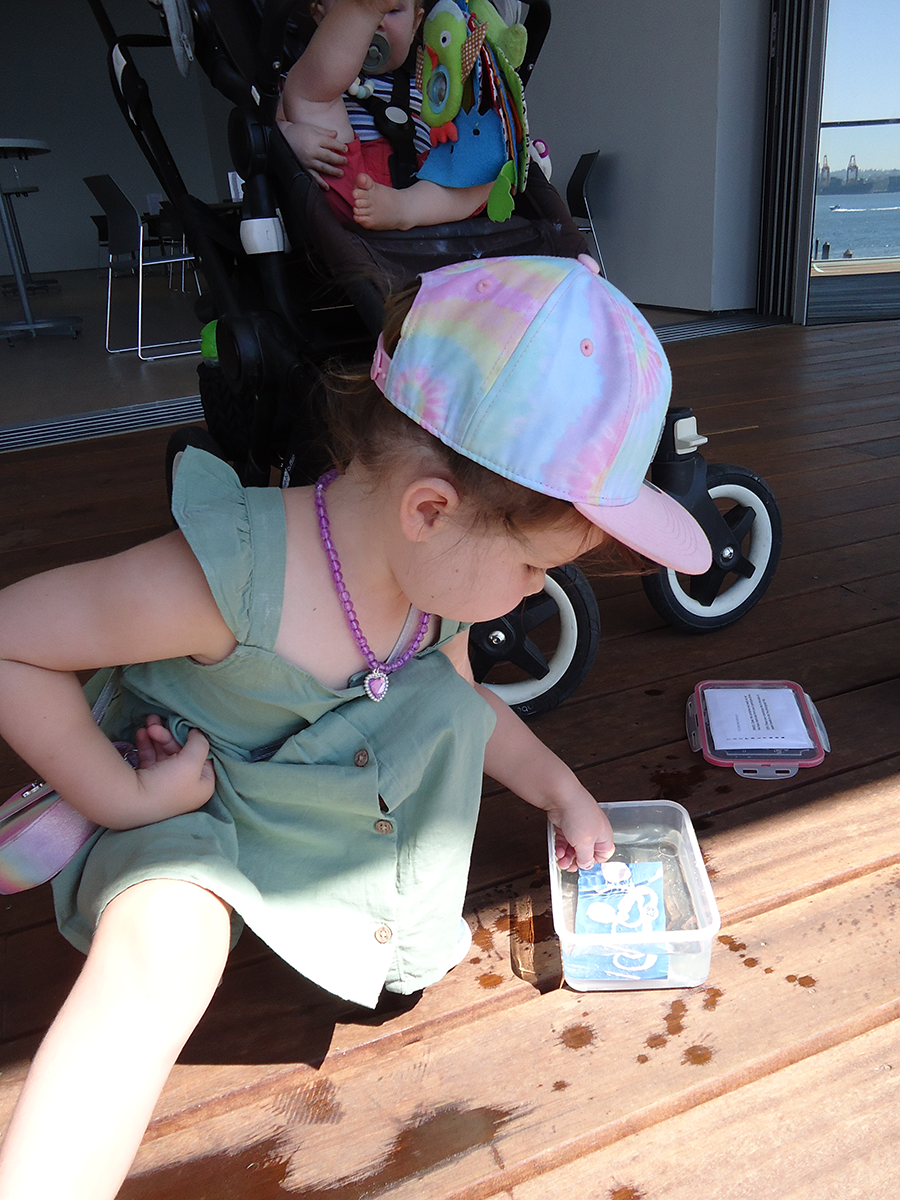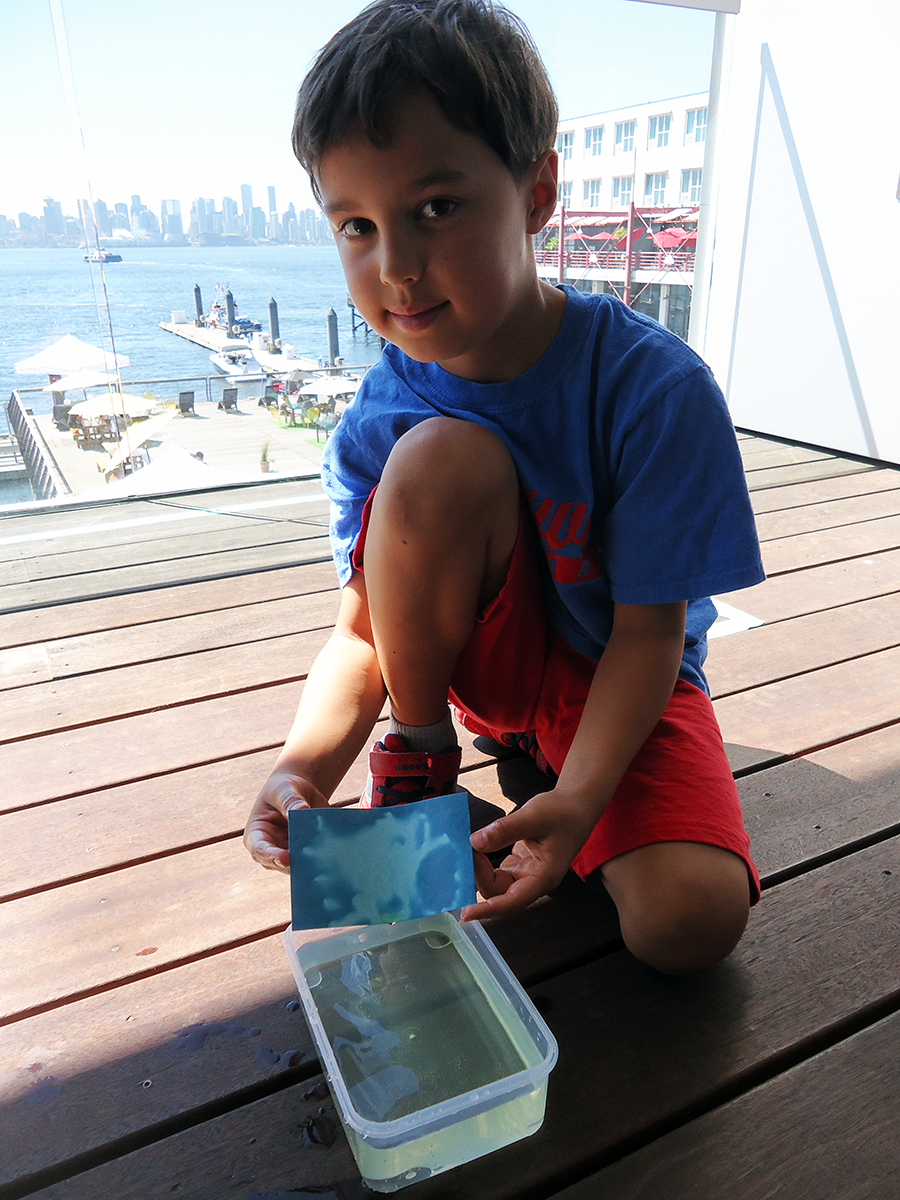 PRO TIP 5: SHARE YOUR FINISHED CYANOTYPES WITH FAMILY AND FRIENDS AFTER PRESSING THEM DRY.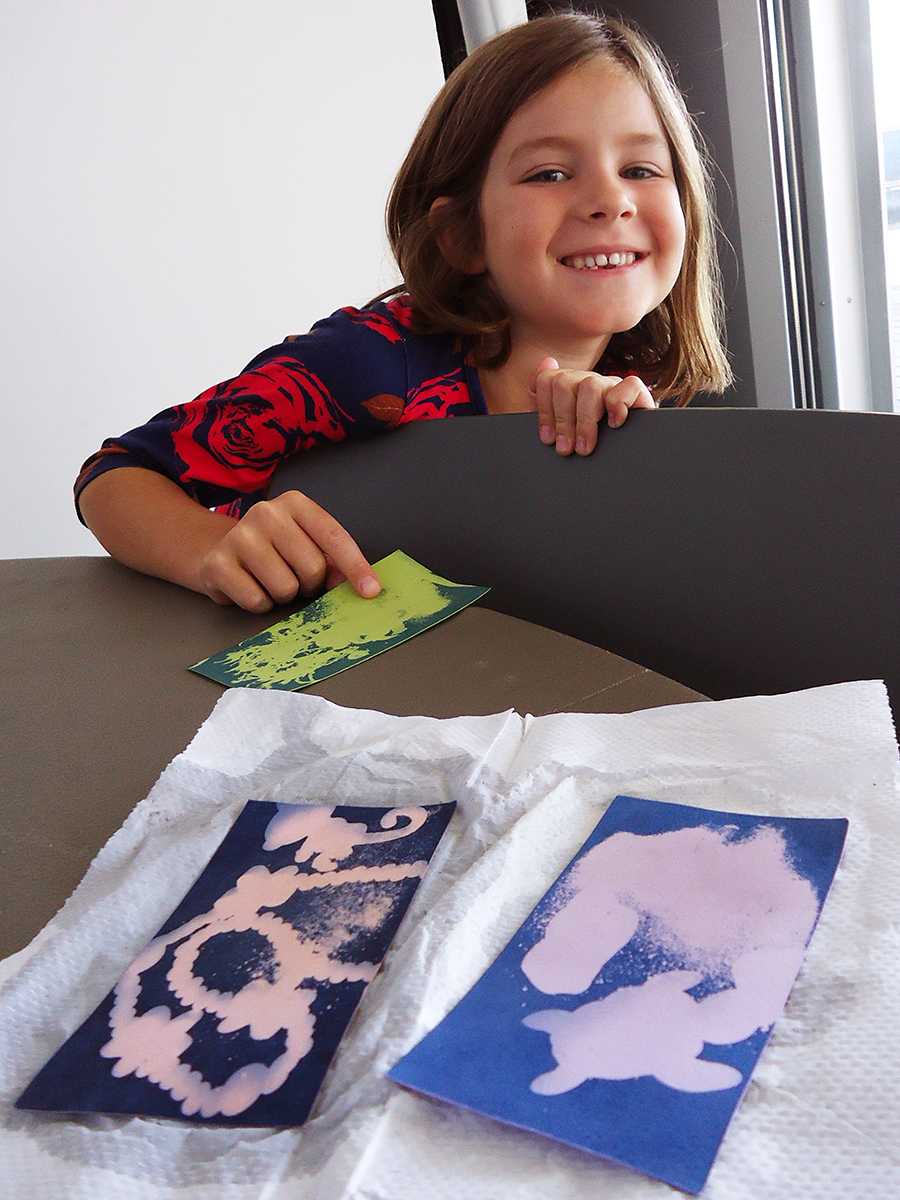 If you want to share your work online, be sure to tag @polygongallery as we would love to see the cyanotypes you've made from home. See you at the gallery next month!