Vr Film Showcase Featuring Vancouver Premiere Of This Is Not A Ceremony
You're invited to witness an unforgettable cinematic VR experience, guided with care and kindness by tricksters, matriarchs and buffalo as you confront some of the darker sides of living life in Canada while Indigenous. Curated by IM4 Media.
Pre-registration for the event is now closed. We will accommodate as many walk-ins as we can on the day of the event at 7:00pm and 8:00pm
Written and directed by Ahnahktsipiitaa (Colin Van Loon), This Is Not A Ceremony had its premiere at the 2022 Sundance Film Festival, followed by screenings at The Tribeca Film Festival. It takes you beyond the veil of traditional media and transports you directly into another realm, where past, present and future are one; where colonial rules and assumptions are forgotten; and where we can finally get to the truth of the matter.
Presented in stunning cinematic VR, the narrative unfolds all around us, on a dream-like plane of existence. Panoramas flow and merge, stories come to life and dance before our eyes, and community protocols confront our notions of personal responsibility. Here, we are asked to witness some of the darker sides of living life in Canada while Indigenous.
This unforgettable experience will stay with you long after it's over. This Is Not A Ceremony calls on all who've watched to take action, to share what they have seen and heard, to learn from these tragedies and never forget—so that they will never happen again.
Stay for additional VR screenings, and a complimentary afternoon tea from Ghosts of the Machine artist Cease Wyss's own blend, Raven and Hummingbird Tea Co.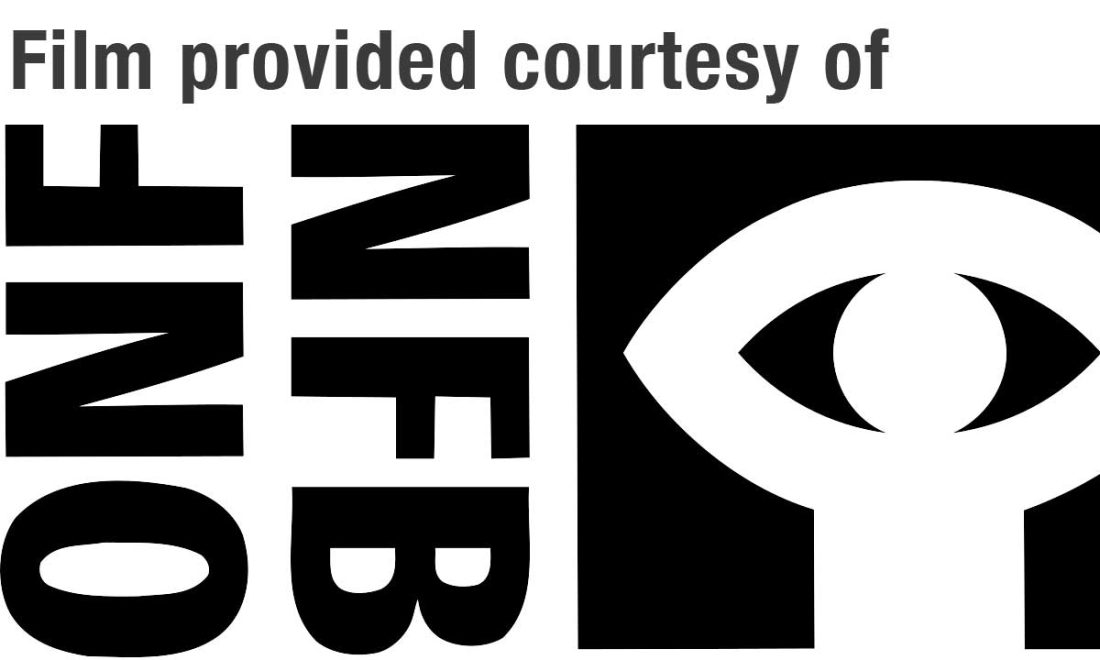 To watch it and other engaging NFB content, go to nfb.ca.
About Ahnahktsipiitaa (Colin Van Loon)
Filmmaker Ahnahktsipiitaa is Blackfoot and Dutch, originally hailing from The Piikani Nation. During his upbringing he resided alongside his mother in Lethbridge and many other dusty Southern Alberta towns. Currently, Ahnahktsipiitaa is the Operations Manager for the Indigenous Matriarchs 4 AR/VR media lab (IM4-Lab). Ahnahktsipiitaa sits on Telefilm Indigenous Working Group, among others. Community centred, he aims to elevate the voices and stories of Indigenous peoples, whether creating spaces for youth works in the Talking Stick's Festivals REEL Reservation: Indigenous Cinematic Indigenous Sovereignty Series or through his company Blackfoot Nation Films.
About IM4 Media
IM4 was created by Indigenous filmmaker, Loretta Todd, alongside media matriarchs Doreen Manuel, Cease Wyss, and Tracey Kim Bonneau. IM4 is dedicated to Indigenising emerging XR (VR/AR/360) technologies by enabling Indigenous communities to find effective ways to incorporate these technologies into educational, cultural, language, artistic and commercial applications. At the core of the IM4 Lab is the guidance of media matriarchs, who bring experience and commitment to serving the community.
About the NFB
The National Film Board of Canada (NFB) is one of the world's leading digital content hubs, creating groundbreaking interactive documentaries and animation, mobile content, installations and participatory experiences. NFB interactive productions and digital platforms have won over 100 awards, including 21 Webbys. To access this unique content, visit NFB.ca.
ADDITIONAL FILMS
k̓aʕntəm iʔ st̓xałq
prayer for huckleberry
In this VR 360 experience sumaxatkʷ journeys to the unceded traditional territory in the snaʕyckst Arrow Lakes, with her family. For tens of thousands of years her people have respected timxʷ (all living things.) The snaʕyckst continue to practice kinship with the plants, animals and water relatives within these ecosystems. Climate change, forestry practices and industrialization continue to disrupt her people's inherent right to gather the traditional foods relied upon on for survival as snaʕyckst people.
About Tracey Kim Bonneau
sumaxatkʷ Tracey Kim Bonneau a syilx nation matriarch & multimedia artist, born and raised in the unceded unsurrendered territory of the suknaqinx (Okanagan.) Tracey has been producing grassroots award winning documentaries for over thirty years. In the winter of 2021 Tracey's AR Huckleberry project was showcased at the Vancouver Mural Festival curated by the IM4 Lab. In 2021 Tracey continued her exploration of AR and with the addition of an endangered monarch butterfly to the AR experience." It was curated by IM4 into the "Encuentros Indígenas Canadá – Oaxaca" Festival in Mexico.
www.traceykimbonneau.com
Ełeghàà ; All At Once
"Ełeghàà ; All At Once" presents multiple overlapping timelines of Denendeh; the giant animals that roamed the North of the past, the present landscape, and the future infused with technology and habitable orbiting stations for our population as the world rebuilds itself. Inspired by legends, our current climate and society, and tentative future outcomes, this short film asks the question of what our world was, what it is now, and how it might be in the future.
About Casey Koyczan 
Casey Koyczan is a Dene interdisciplinary artist from Yellowknife, NT, that uses various mediums to communicate how culture and technology can grow together in order for us to develop a better understanding of who we are, where we come from, and what we will be in the future. He creates with whatever tools necessary to bring an idea to fruition, and works mostly in sculpture, installation, 3D/VR/AR/360, video, and audio works such as music, soundscapes and film scores.
The Unceded Chiefs VR experience
The Unceded Chiefs VR experience takes users on a journey to November 1969, walking with a spirit to stand in the same locations, BC Chiefs stood, hearing the concerns of Indigenous peoples concern about the White Paper. In the midst of Canada's recent indigenous rights crisis, this VR experience may be more relevant than ever. The VR accompanies Doreen Manuel's documentary, Unceded Chiefs that traces the historic early activism of BC First Nations Leaders who in the late 1960's unified in a battle against the Canadian government to reject Prime Minister Pierre Elliot Trudeau's proposed 1969 White Paper Policy.
About Doreen Manuel
Doreen Manuel is filmmaker, writer and artist from the Secwepemc and Ktunaxa Nations. She is the sixth child of Grand Chief Dr. George Manuel and Marceline Manuel. Doreen comes from a long line of oral historians and factual storytellers from her First Nations traditional background, She is the recipient of the Governor General Medal Award for academic excellence in AFTP; and Women in Film & Television, Leadership in Education Award. Doreen was the Program Coordinator for the Indigenous Independent Digital Filmmaking program at Capilano University for 12 years, is on the Board of Directors for Knowledge Network and Moving Images Distribution and is the Director of the Bosa Centre for Film and Animation at Capilano University. She holds a MFA from the Film Department at UBC.
Nexw7y̓ay̓ulh, Turtle Journeys
This work is a dedication to the great ocean creatures who are in a state of dire need for humanity to become more human and to honor their lives through sharing prayers and love for their existence to become what it once was... a safer place in the Great Ocean and to be free from the dangers that humans have inflicted upon them. To have a respected Elder, a Kahuna who has dedicated her life to honoring the Great Ocean and the sacred beings who swim endlessly through such polluted and turbulent waters, to send them love, peace and happiness, was a big honor. This work resonates these teachings, as well as a return of my ancestors who travelled the Great Ocean from Hawaii to the Pacific Northwest Coast, and to let them know their descendants are returning home on their behalf.
About T'uy't'tanat Cease Wyss
T'uy't'tanat Cease Wyss (Skwxwu7mesh, Sto:lo, Hawaiian, Swiss) is an educator, interdisciplinary artist and Indigenous ethnobotanist engaged in community-based teaching and sharing. Throughout Wyss's 30-year practice, Wyss's work encompasses storytelling and collaborative initiatives through their knowledge and restoration of Indigenous plants and natural spaces. Wyss has been recognised for their traditional knowledge in remediating our relationship to land through digital media, site-specific engagements, and weaving. Wyss has participated and exhibited at galleries, museums, festivals and public space such as Vancouver Art Gallery, Morris, Helen Belkin Art Gallery, Contemporary Art Gallery and the PuSh Festival to name a few. Their work can be found in various collections such as the National Library of Canada, Special Collections at the Walter Phillips Gallery, and the Vancouver Public Library.
Image: The NFB