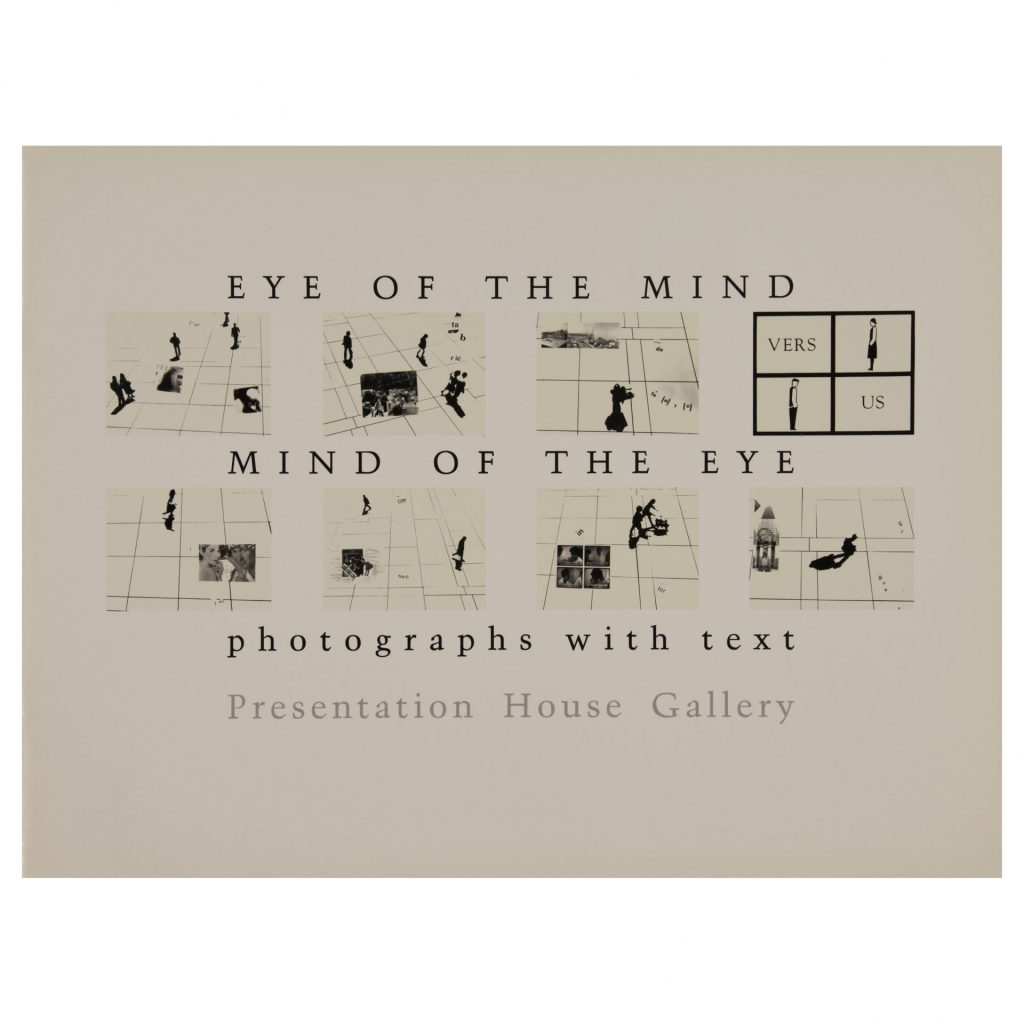 Eye of the Mind / Mind of the Eye: Photographs with Text
The 1988 exhibition catalogue includes works by artists, David Arnold, Paul Berger, Lisa Bloomfield, April Hickox, Bill Paris, Marian Penner Bancroft, Joyan Saunders, Bob Sherrin, Cheryl Sourkes, and Jeff Wolin. Guest curated and with an essay by Rod Slemmons.
Exhibition dates: March 4 - April 10, 1988.
Catalogue is Out of Print
Catalogue designed by David Clausen, Printer: Hemlock Printers
24 pages
3 color and 8 b/w reproductions
Publisher: Presentation House Gallery