Kids First Saturdays: Third Realm Results Iii
Here are some of the completed projects made by our visitors during the in-house Kids First programming that took place on Saturday, November 7th.
Advance registration for future Kids First programming can be done by emailing kidsfirstsaturdays@thepolygon.ca and same-day registration can be done by telephoning the admission desk at 604-986-1351. Our new Covid-19 plan ensures a safe experience for all. Our next in-house Kids First Saturday will take place on December 5th, 2020.
Images by Anita Bonnarens Photography
INSPIRATION
Our exploration of mask making was based on the works presented in the exhibition Third Realm, which was presented from September 4th to November 8th, 2020. Instructions for creating similar projects from home can be found in either of the following four project pages: Making Faces, Making Faces II, Making Faces III and Making Faces IV.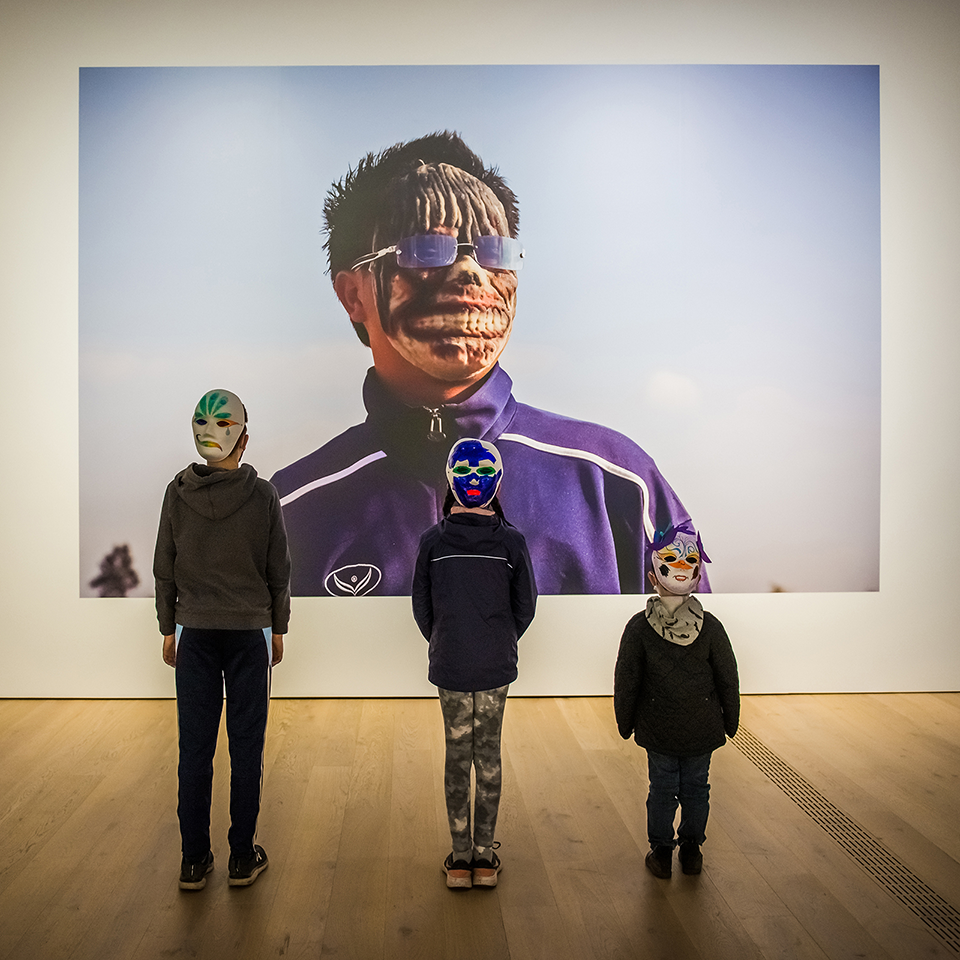 The above image is an installation photograph of the exhibition space, featuring three visitors wearing the masks they created on November 7th, while standing in front of Ghost Mask (2009) by Apichatpong Weerasethakul.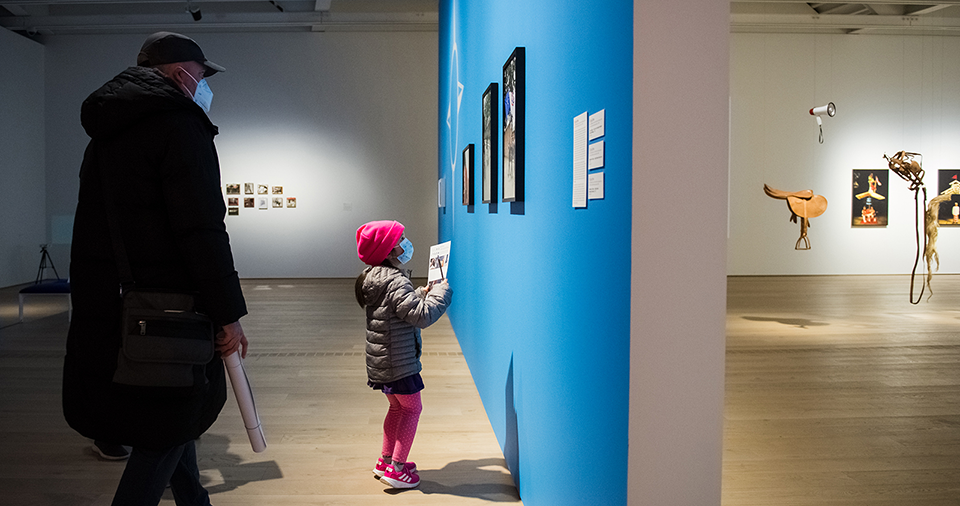 Visitors could also use this 'Seek and Find' document during their visit, to guide them through a close examination of the works in the exhibition.
STEP 1 : VIEW CONCRETE EXAMPLES AT THE ENTRANCE TABLE AND FIND YOUR MATERIAL KITS WAITING FOR YOU AT YOUR DESIGNATED WORK TABLES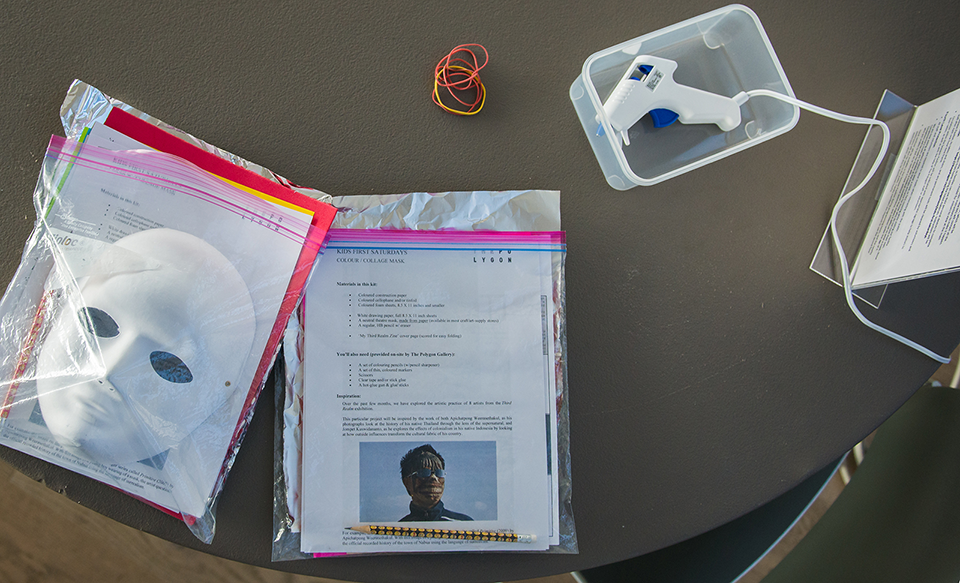 STEP 2 : OPEN YOUR KITS AND START READING THE INSTRUCTIONS TO BEGIN THE CREATIVE PROCESS



PRO TIP: MAKE SURE TO KEEP YOUR DISTANCE WHILE IN THE SEASPAN PAVILLION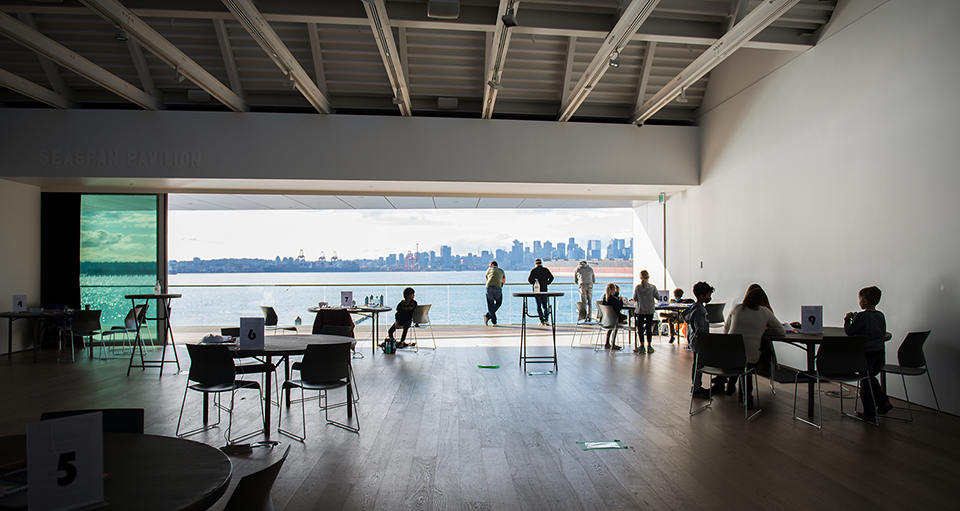 STEP 3 : TRY YOUR MASKS ON FOR SIZE AND ADD EXTRA DETAILS IF NECESSARY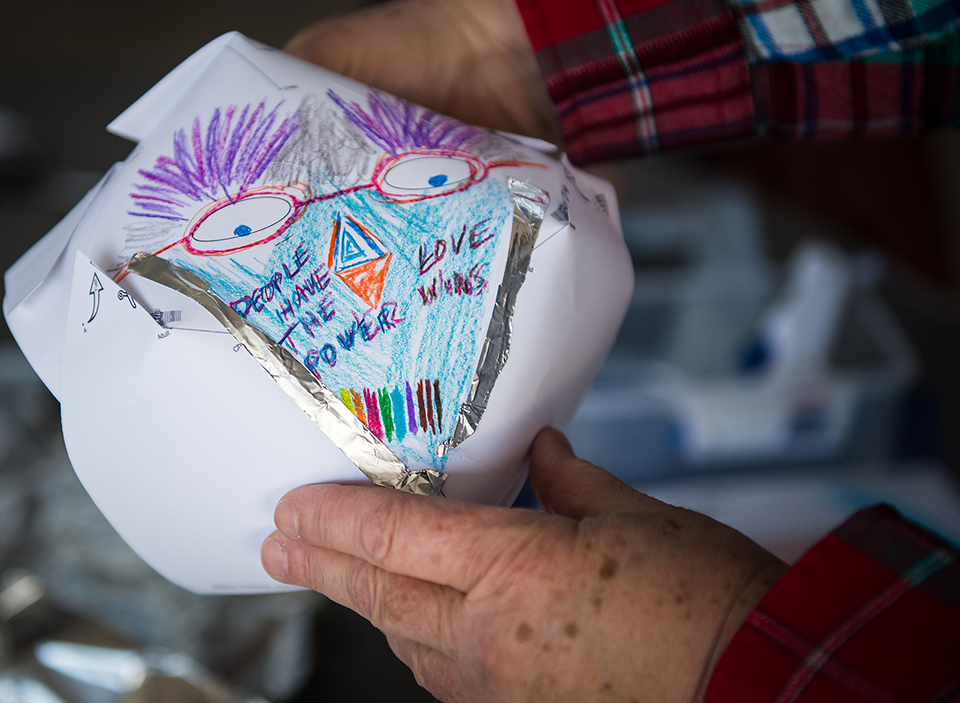 STEP 4 : ENJOY THE FRUITS OF YOUR LABOURS!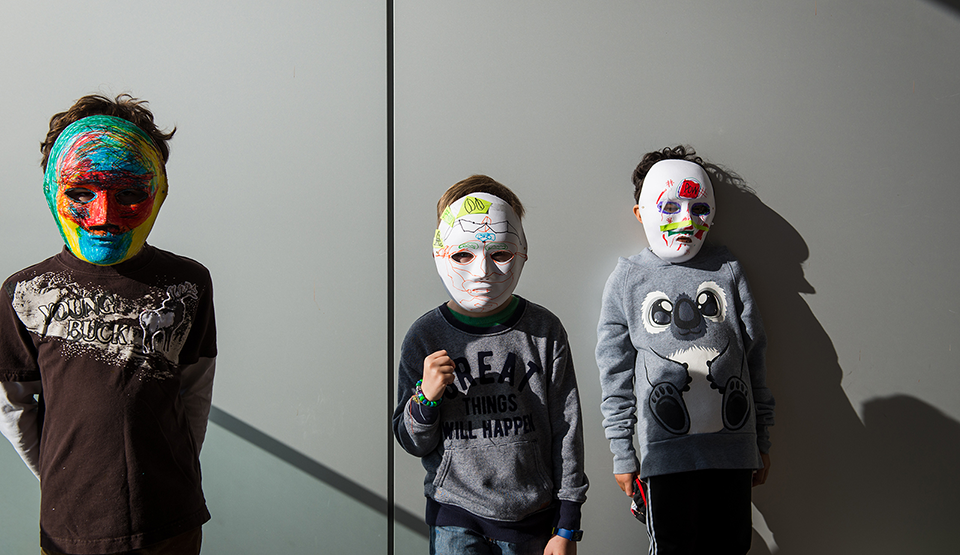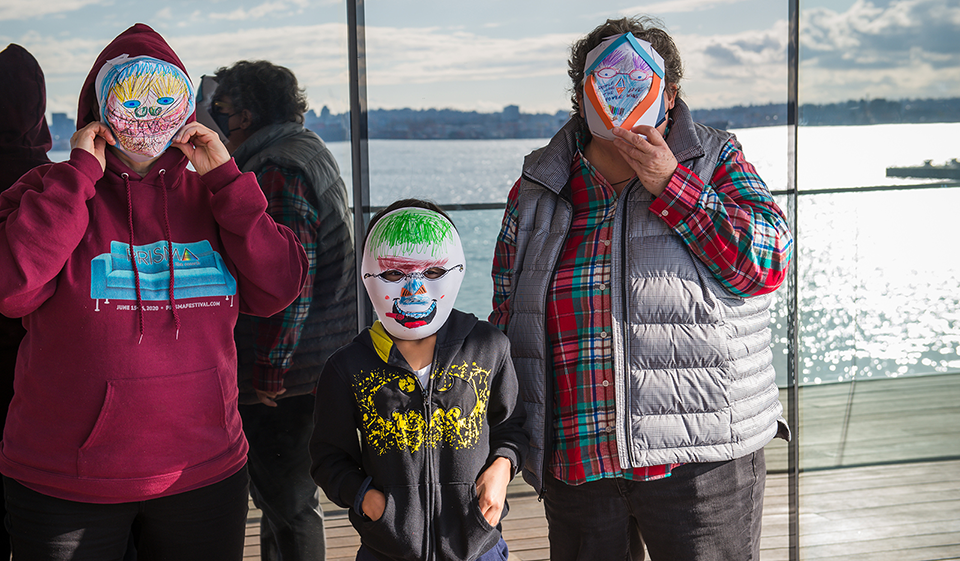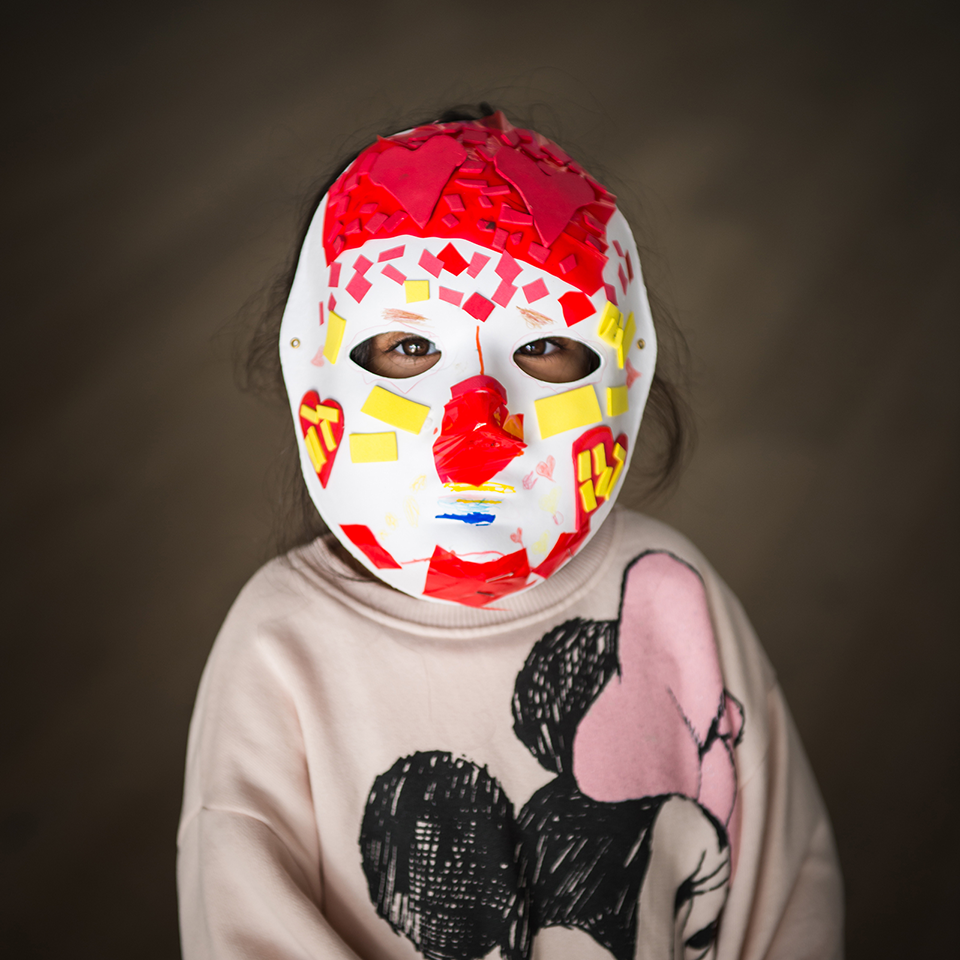 If you want to share your work online, be sure to tag @polygongallery as we would love to see the creations you made from home. See you soon!
Images by Anita Bonnarens Photography