Kids First Saturdays: Drawing Value & Making Zines
This week, we experiment drawing dark values using both graphite and charcoal. This is the last of three activities that will be used to create your own zine publication during our in-gallery Kids First programming on Saturday, October 3rd 2020.
Advance registration for Kids First programming can be done by emailing s.bernard@thepolygon.ca and same-day registration should be done by telephoning the admissions desk at 604-986-1351.  Our new Covid-19 plan ensures a safe experience for all.
For anyone visiting the gallery from September 4th to November 8th 2020, download and print this 'Seek and Find' document before your visit, to help you look closer at the artworks in the exhibition. Or, use your personal device to look at the sheet as you go through the exhibit with your family.
INSPIRATION
For the next several months, we will discover the artistic practice of 8 artists from the Third Realm: Contemporary Art From Asia exhibition.
Heman Chong is a Signapore-based conceptual artist, which means his art is about big ideas rather than how materials come together to make art happen.
For example, the photograph below shows only part of one artwork made in 2008, titled People We've Conveniently Forgotten (I hate you), as it fills a section of The Polygon Gallery floorspace. For this piece, the artist had one million business cards made that are solid black, which are spread on the floor to fill the Denna Room.
By having the cards printed without any text, they can now be considered as a sculptural object that breaks with the tradition of using the cards to exchange information. The cards even play with how sculptures behave in the gallery space, as visitors are invited to either avoid them, walk on them, or take a few of them home as a souvenir.
By breaking the social rules of both the art gallery and the very nature of business cards, the artist asks the visitor what it means to make art. Is art only supposed to be a beautiful object to look at without touching, or can it be something more than that?
STEP 1: GATHER MATERIALS
  Coloured construction paper, full 8.5 X 11 inch sheets or cut in half to 8.5 X 5.5 inches
  Pencils of different hardness: a hard 2H drafting pencil, a regular writing pencil (HB), and a softer 2B drawing pencil
  Pencil sharpener
  Graphite sticks: from 6H to 9B
  Hard and soft vine charcoal sticks
  Pressed charcoal sticks
  Lots of paper towels
  Sheets of newspaper
  Ruler and scissors (optional)
Charcoal is a very different material than the graphite pencils and sticks we've used these past couple of weeks. Graphite pencils and sticks are made from the mineral graphite, which is mined from the ground and can be found naturally out of doors. Charcoal on the other hand is not mineral, but vegetal: It comes from burnt wood.
Most artists' charcoal that comes in thin sticks are made from the burning of either willow wood or grape vines, and it is often possible to see the grain of the wood when you look closely at the sticks. Depending on the brand, they can be found in a variety of hardnesses, from soft to hard similarly to the way graphite is graded.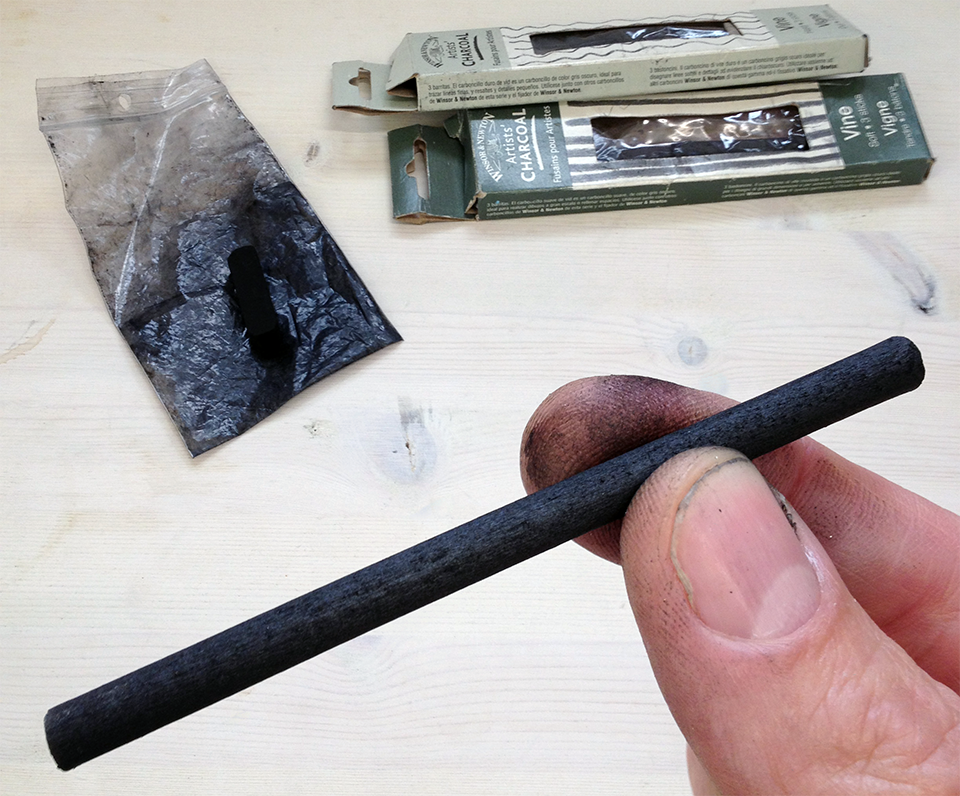 Compressed charcoal also comes from the burning of wood, though the burnt wood is then ground into a powder and pressed into a stick with the help of a binding solution or 'glue'. Pressed charcoal also comes in a variety of hardnesses depending on the amount of binder being used. This is the type of charcoal used in the making of charcoal pencils as well.
Both vine and pressed charcoal are very messy and they leave a dark, black mark that is not shiny at all. Charcoal absorbs light rather than reflecting it like graphite and for this reason, it is one of the blackest drawing materials available.
STEP 2: USE A DARK GRAPHITE PENCIL OR STICK TO DRAW THE OUTLINE OF YOUR HAND OVER AND OVER AGAIN UNTIL THE PAPER IS COMPLETELY COVERED.
Usually, a drawing is made so that the viewer can admire what the artist has drawn. In this case, you're making a drawing with the goal to fill in the entire page with graphite, so you can make different gestures with your hand from one line to the next, you can move your hand around to different places, and you can use different kinds of graphite to get the project done.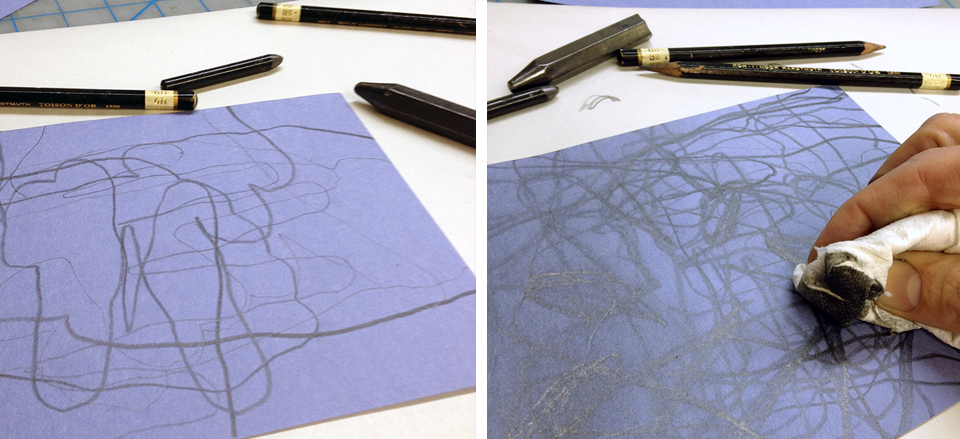 If you feel this takes a long time to fill the paper, use the edge of a paper towel to blend the graphite into the paper, to create a field of value. You can then finish the drawing by adding a few more contour lines over top.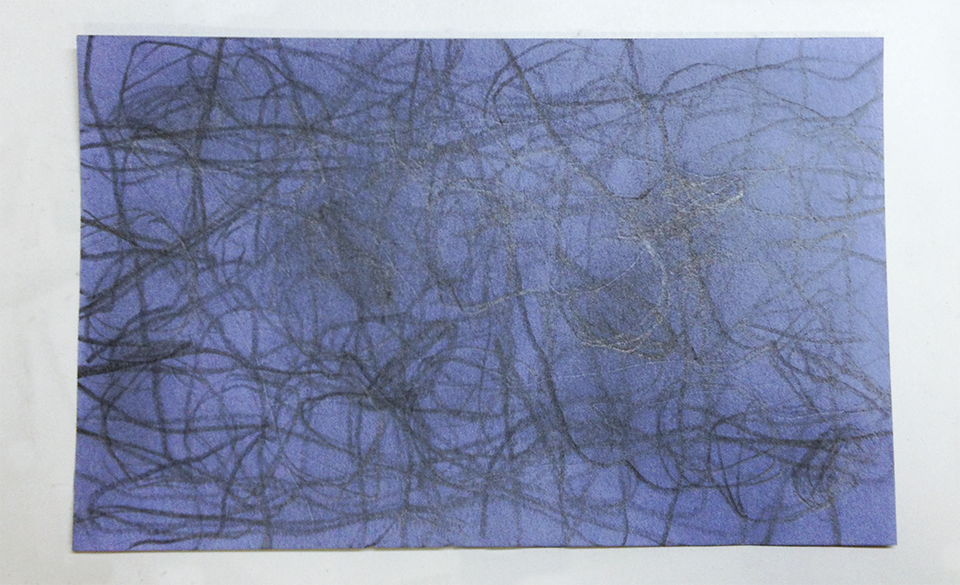 STEP 3: ON A SEPARATE SHEET OF COLOURED CONSTRUCTION PAPER OF THE SAME COLOUR, REPEAT THE PROCESS ABOVE USING CHARCOAL.
Once you are done the graphite drawing, repeat the activity with charcoal while using the second piece of coloured paper. Take the time to discover how this material is different in it's hardness, how it covers the paper, and the way it breaks down with applied pressure.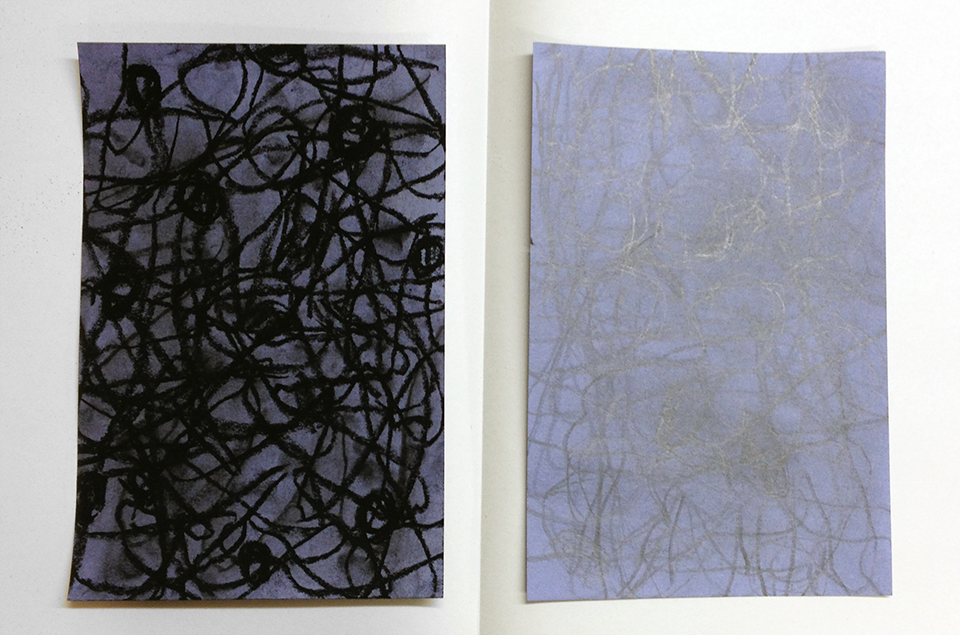 Also remember that charcoal is very messy, so it is natural that your hands will get dirty. Keep this drawing activity for last, so that you don't get charcoal over any of your earlier drawings. Be careful not to get any on your clothes either!
STEP 4: BIND YOUR DIFFERENT VALUE DRAWINGS INTO A SMALL PUBLICATION OR ZINE.
Once you've finished making your different value drawings, binding the pages involves using a pre-printed 8.5 X 11 inch cover page that has been folded down the middle. In order to do this cleanly, mark the paper at the half-way mark (5.5 inches) and score the paper using a ruler and the back side of a pair of scissors.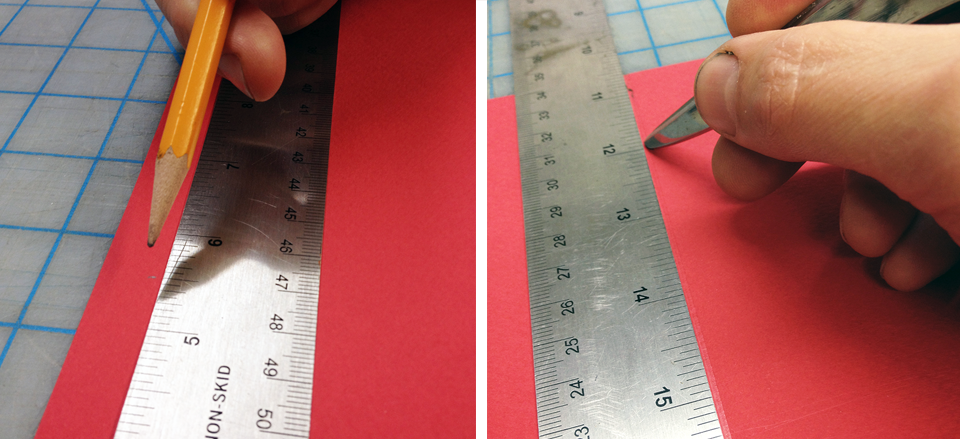 Staple the drawings at the top of the image, so that the paper is bound to the back cover at the top of the page, to the left and right. This will allow your drawings to be seen as a note pad once the cover is open, by flipping the pages up from the bottom, rather than from left to right.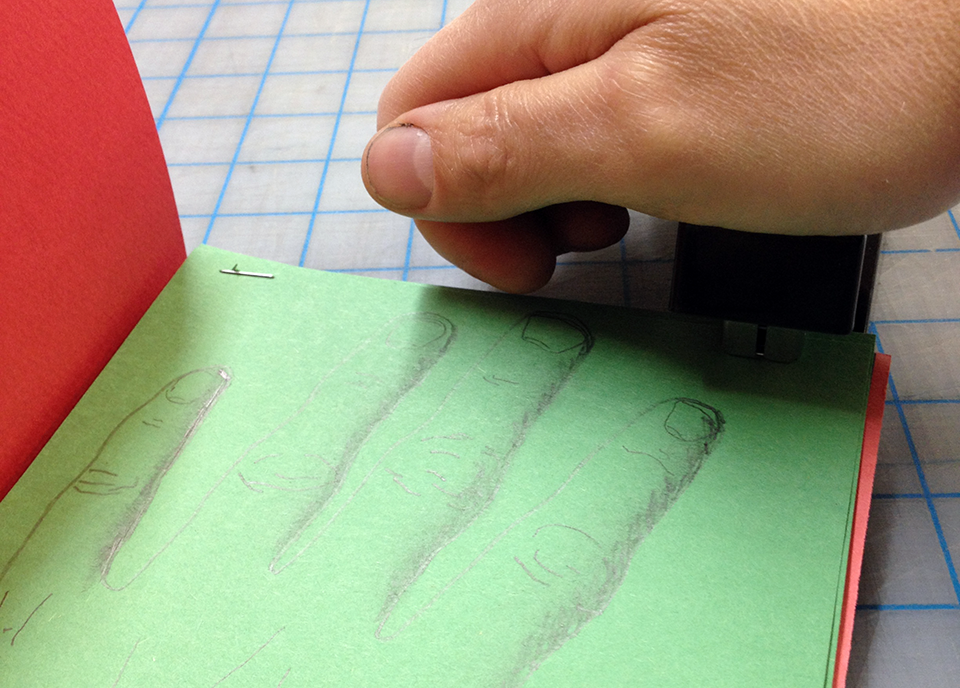 STEP 5: SHARE YOUR WORK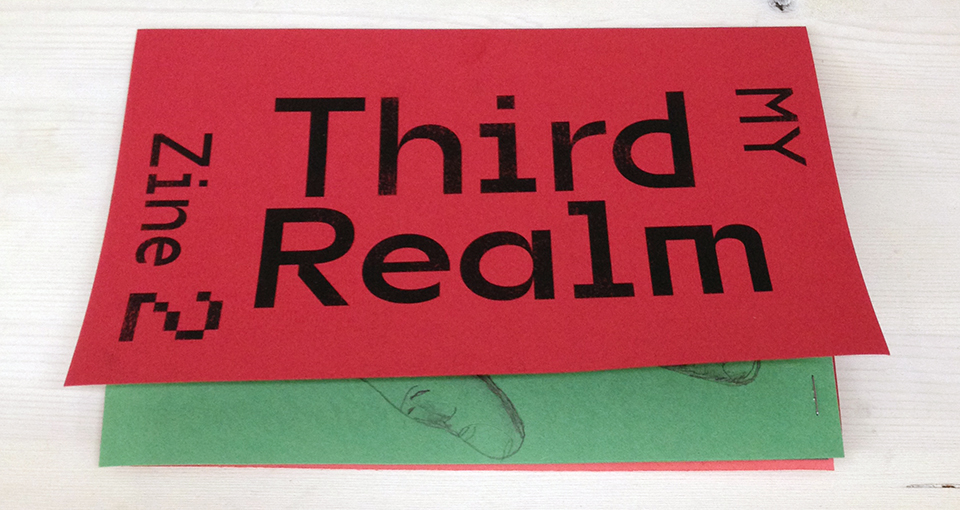 If you share your work online, be sure to tag @polygongallery as we would love to see your conceptual hand drawings. Is drawing more fun for you when you can recognize the picture when you're done? Or can drawing be fun just by putting pencil to paper?
Join us on Saturday, October 3rd, in order to experiment with three different drawing techniques, while learning how to produce your own zine publication. Hope to see you soon!