Not Necessarily In That Order
Rossella Biscotti, Keren Cytter, Susan MacWilliam,

Aï

da Ruilova, Lisa Steele
Curated by: Helga Pakasaar
This exhibition considers the disjunctions of narrative through contemporary media art. The title refers to filmmaker Jean-Luc Godard's dictum that "a story should have a beginning, middle and an end, but not necessarily in that order." Similar to Godard's experiments, the artists in this exhibition embrace contradiction to involve the viewer in an active process of making sense. Unfolding through elliptical structures of repetition and dissonance, the stories here tend to spin out of control and veer towards the irrational. Referencing the conventions and cliches of film noir, melodrama, documentary reportage and music videos, these artists acknowledge that the act of telling becomes part of the story, even if the narrator is understood to be unreliable. Key to the works is the act of enunciation whereby spoken language and sound itself takes on visual qualities.
The performative tone of the exhibition is signaled by Toronto artist Lisa Steele's 1976 performance video, The Ballad of Dan Peoples. As if in a trance and speaking in tongues, she unleashes repetitive and incoherent stories of distress. The frenetic rhythms and jump-cuts of New York artist Aida Ruilova's low-tech videos similarly generate a sense of anxiety. Disorienting shifts in perspective and sound underscore the gothic affect of Ruilova's traumatic vignettes. The short films of Keren Cytter, an Israeli artist, novelist and dance company director living in Berlin, are disturbing psychodramas. Often drawing on cinematic references, Untitled (2009) is a loose remake of John Cassavetes film Opening Night. In her condensed version, the elision of stage and backstage, artifice and authenticity, creates a confusion of storylines that momentarily intersect like crossed wires. Rossella Biscotti (Italian, living in Amsterdam) and Susan MacWilliam from Belfast, Ireland both use documentary interview formats as a form of portraiture to explore the limitations of testimony. Stylistically reminiscent of film noir, Biscotti's film The Undercover Man (2008) is based on firsthand testimony of former FBI agent Joseph Pistone who successfully infiltrated the New York City mafia in the guise of a jewel thief named Donnie Brasco. Similarly based on extensive archival research, Susan MacWilliam too assumes the role of an investigator working with hearsay in her re-creation of a 1931 sance in Winnipeg. A collage of interwoven narratives, F-L-A-M-M-A-R-I-O-N (2009) considers the limits of perception, turning the idea that "seeing is believing" on its head. In their dissonance, the montaged narratives of the works in "Not Necessarily in that Order" provide reflections on the very impulse to communicate.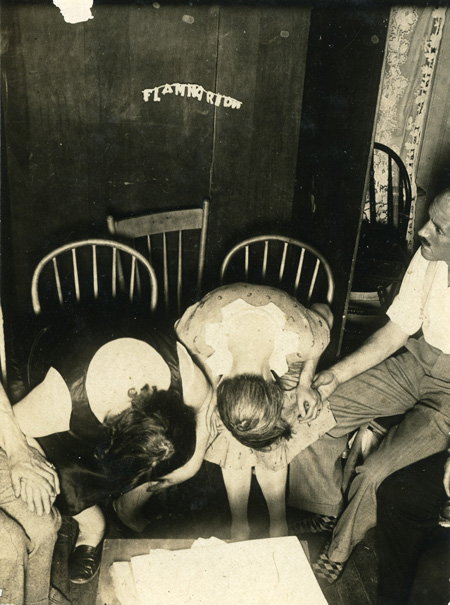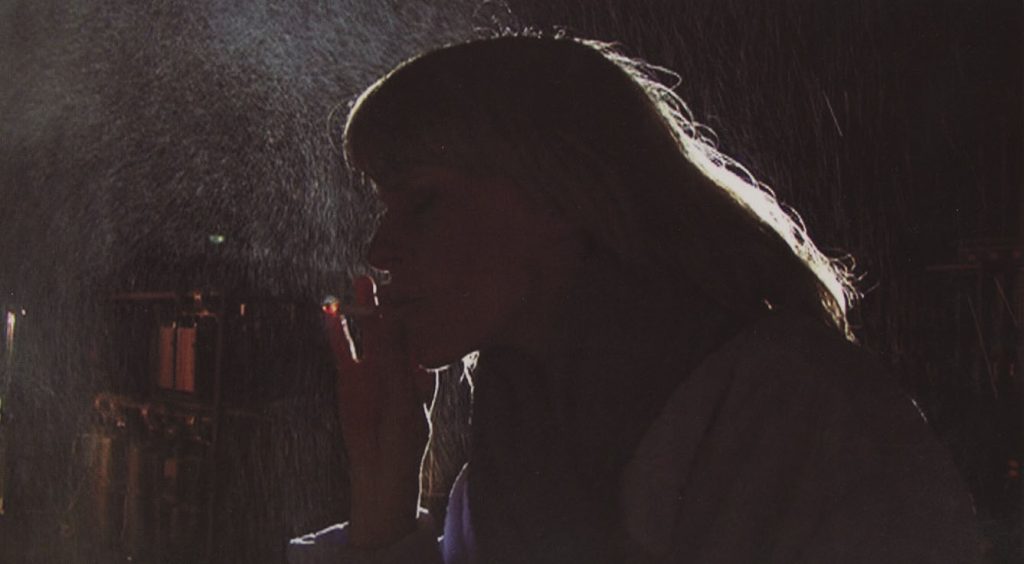 Connections, meanings, and challenges.
What was your experience with this exhibition?