Jin-Me Yoon: Touring Home From Away
Curated by: Annette Hurtig
During a residency . . . in Charlottetown, Prince Edward Island, during the summer of 1998, I researched and produced photographic images that explore the ways in which myths are manifest in the tourist imaginary of PEI. Utilizing sites with recognizable and "condensed" meanings, (rural landscapes, lighthouses, red soil, churches, Green Gables, strip malls, and golf courses, etc.), I placed myself and members of my extended family, along with Island residents, in various locations, staging images of the landscape that highlight the constructed nature, of place and its assumed identities. In "Touring Home From Away" (1999), by re-working the repositories of meaning embedded in the idea of PEI, I continue an ongoing interest in exploring the cultural function of landscape and representations of place as they pertain to the body and subjectivity
—Jin-me Yoon
A catalogue was published by Presentation House Gallery in conjunction with the exhibition, with text by Shayna McCade and Annette Hurtig.
Events
Saturday, January 5, 2pm at Presentation House Gallery | An informal discussion with Jin-me Yoon and curator Annette Hurtig, followed by a reception for the artist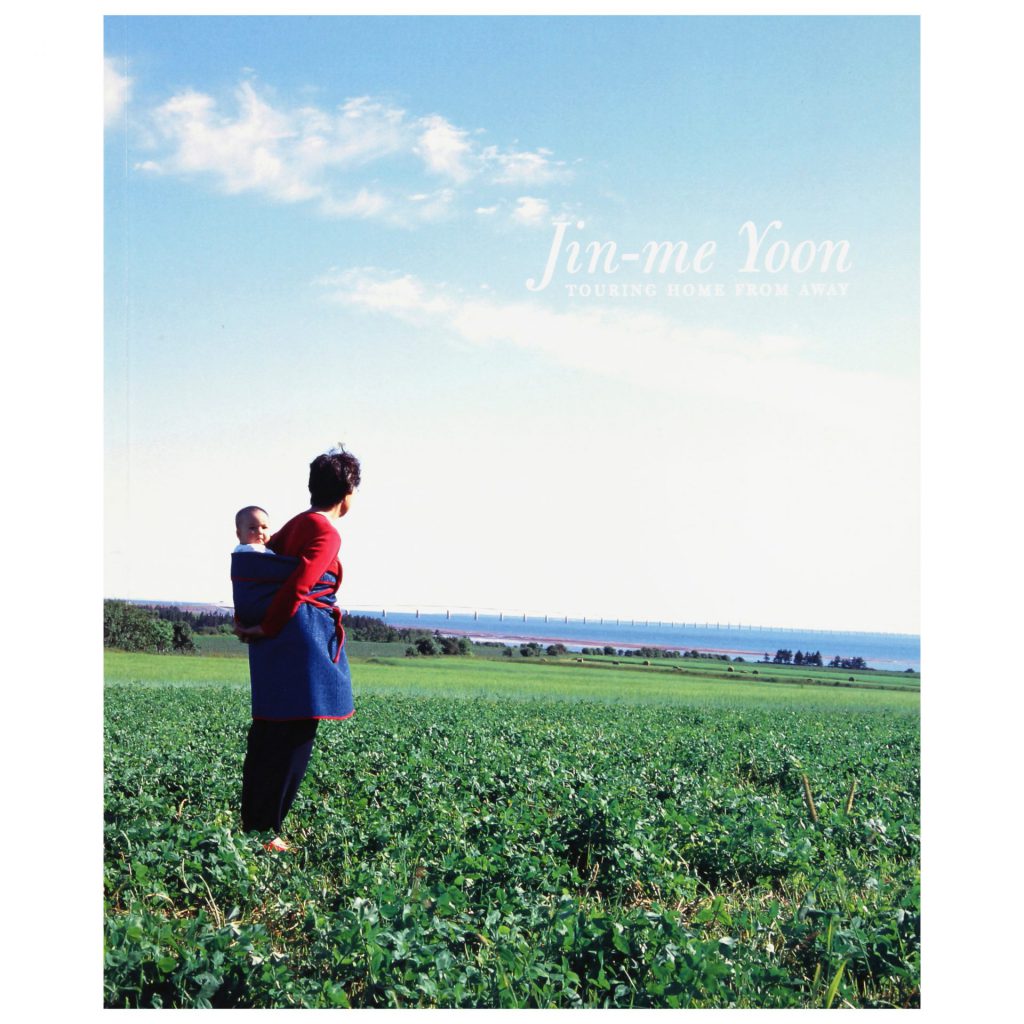 Jin-Me Yoon: Touring Home From Away
Jin-me Yoon's work explores the mechanisms and functions of identity construction. This catalogue documents and analyzes her research from a 1998 residency on Prince Edward Island. Touring Home From Away is a project that explores the cultural functions of landscape, and representations of place as they pertain to the body and subjectivity. Re-working PEI's imaginary presentation of itself, Yoon explores the ways in which the myths of the Island are manifested. Touring Home From Away presents three works generated from this image series: two wall-mounted works, and an installation comprised of eighteen images mounted in nine suspended double-sided lightboxes. With essays by Shauna McCade and Annette Hurtig.
Supported by the Canada Council for the Arts.
BUY THIS BOOK