Interieur, Jour: Claude-Philippe Benoit
Curated by: Karen Love
"The site circumscribes our reflection on being"
The works in the series Interieur, jour have taught me that to study a site is to ponder the myriad ramifications of our ways of living and evolving. These photographs thus represent a starting point, a meeting point, for subjects of reflection that may shake the collective imagination through the invisible dimensions of human experiance. This interior life is for me a sort of temporal  base to house the polarity of meanings. The interiority may also be called time, the dimensions that govern the dialogue of transformation. - Claude-Philippe Benoit
Supported by the Canada Council.
A catalogue was published by Presentation House Gallery in conjunction with the exhibition, with text by Serge Berard.
Events
September 10, noon | A lecture with Claude-Philippe Benoit, at ECIAD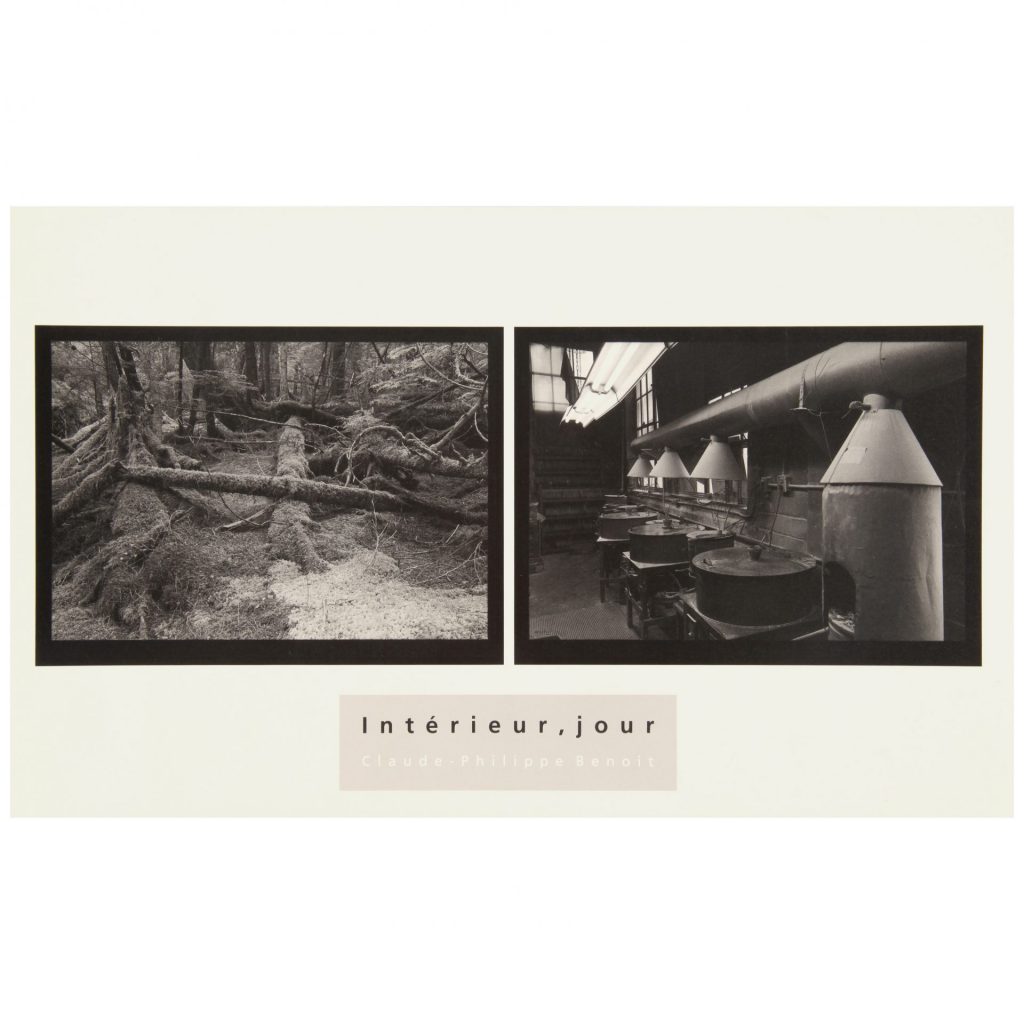 Claude-Philippe Benoit: Interieur, Jour
Claude-Philippe Benoit writes "Photographing a site is a conscious act, masked. This series of images depicts an identifiable era, one day of modernity. What I seek are locations marked by time, sites of labour that are invested with the best moments of existence, imbued with their traces possessing an almost material presence. This presence conditioned by time contains clues that allow us to see and sense the labours of everyday life, be they worthwhile or futile. These frozen instants, futhermore, are like cinematic shots - after the actors have left the set."
Interieur, Jour was exhibited in 1991 and curated by Gallery Director Karen Love. Essay by Serge Bérard.
The book won the top award in the Printing Industries of America-Graphics Arts Award Competition and Studio Magazine Award.
The catalogue is Out of Print
Catalogue Design: David Clausen.
Printer: Hemlock Printers.
BUY THIS BOOK