About Time - Four Late Stan Brakhage Films
Curated by Bill Jeffries
Stan Brakhage is perhaps the best known and most mythologized of all "experimental" filmmakers. Light itself, and the pre-linguistic seeing of children, were his main subjects. Brakhage's films oscillate between the twin poles of realities and poetics, in his case the poetics of cinema as an extension of poetics in language. Brakhage made many films by painting directly onto the film. More so than any other filmmaker, Brakhage addressed alternative modes of production, new ways of seeing, and imaginative ways of thinking about media. Presentation House Gallery will screen a twenty-minute 16mm program of four sound films from the late 1980s and early 90s. Although Brakhage's career ended with his death in Victoria on March 9th, 2003, his legacy lives on in the 380 films that he made. This is the first time that Brakhage's films will be shown in a context provided by the recent work his close friend Carolee Schneemann.
Program: Kindering (1987), Loud Visual Noises (1987), Christ Mass Sex Dance (1991), Crack Glass Eulogy (1992).
Events
Saturday March 25, 4 pm | Talk with Marilyn Brakhage, Bill Jeffries and Mark Harris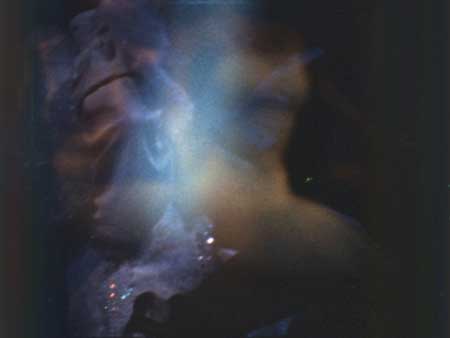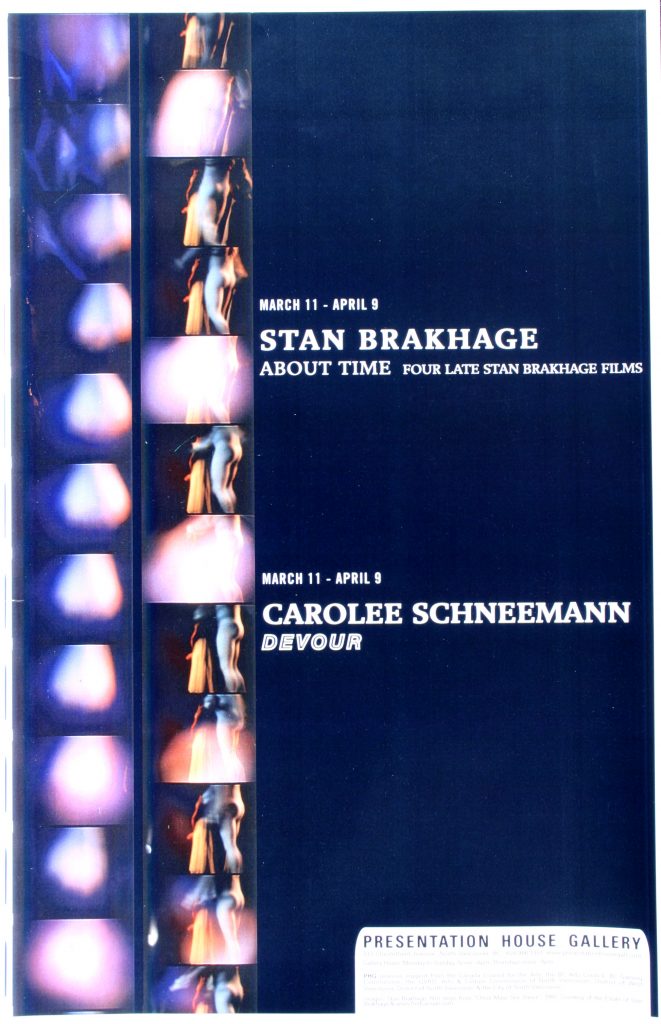 Connections, meanings, and challenges.
What was your experience with this exhibition?