Woman, Life, Liberty: Feminist Cinema From Iran
In solidarity with the women of Iran, The Polygon is pleased to present Woman, Life, Liberty: Feminist Cinema from Iran. Taking place every Thursday evening during the month of November, come and enjoy some of the greatest Iranian films ever made. All film screenings begin at 7pm.
Admission is by donation.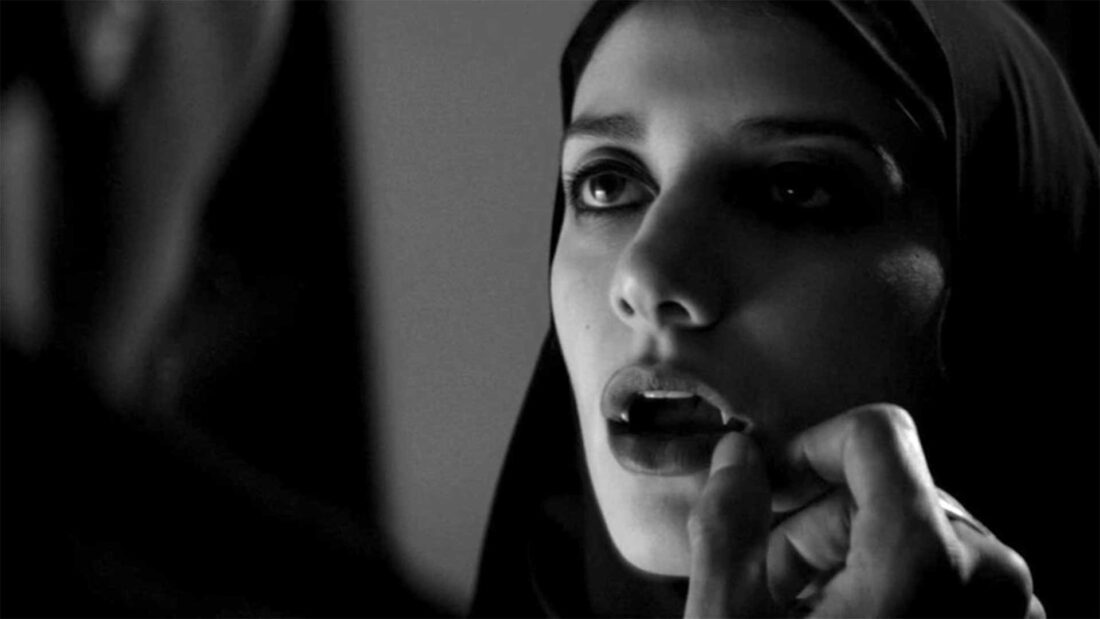 Thursday, Nov 3 at 7pm
A Girl Walks Home Alone At Night
Ana Lily Amirpour's debut feature, promoted as the "the first Iranian vampire western," is an effortlessly cool arthouse horror about a nameless, skateboarding, chador-cloaked "girl" (Sheila Vand) who prowls the deserted streets of "Bad Town" at night, feasting on badly-behaved men. Her bloodthirstiness is complicated when she develops a sweet tooth for Arash, a good-hearted and good-looking boy in search of a better life.
Thursday, Nov 10 at 7pm
Appropriate Behavior
For Shirin (Desiree Akhavan), being part of a perfect Persian family isn't easy. Acceptance eludes her from all sides: her family doesn't know she's bisexual, and her ex-girlfriend, Maxine, can't understand why she doesn't tell them. Even the six-year-old boys in her moviemaking class are too ADD to focus on her for more than a second. Following a family announcement of her brother's engagement to a parentally approved Iranian prize catch, Shirin embarks on a private rebellion involving a series of pansexual escapades, while trying to decipher what went wrong with Maxine.
Thursday, Nov 17 at 7pm
The Day I Became A Woman + The House Is Black
A beautiful and intense triptych of three stages of a woman's life, this marks an extraordinary directorial debut for Marziyeh Meshkini. Alternately funny, surreal, and heartbreaking, and filled with breathtaking imagery. Preceded by the short film The House Is Black, directed by Forugh Farrokhzad.
Thursday, Nov 24 at 7pm
Offside
Offside follows a handful of women who have separately dressed in disguise and snuck into a critical soccer match between Iran and Bahrain, where women aren't allowed. Rounded up fairly quickly, they're kept in a holding pen on one of the stadium's outer ramps where three soldiers keep guard. The film was partially shot during the actual game it depicts, and offers blatant critique of Iran's patriarchal society. Banned in Iran.