What Is The Black Atlantic?
The term "Black Atlantic" first appeared in Robert Farris Thompson's 1983 book Flash of the Spirit: African and Afro-American Art and Philosophy, but would gain wider attention with the influential 1993 book by Paul Gilroy, The Black Atlantic: Modernity and Double Consciousness. Between 1492 and 1820, about two-thirds of the people who crossed the Atlantic to the Americas were African. Gilroy draws upon the writings of enslaved people and their descendants to show how this trans-continental "Black consciousness", and Black creativity, has played an essential role in our construction and understanding of modernity.
All sides of the Atlantic – the Americas, Europe, and Africa – are home to people whose histories and cultures run back to the slave trade or the colonisation of Africa. Over the past century, civil rights and African independence movements have coincided with the rise of the camera both as a documentary tool and a mode of artmaking. As We Rise: Photography from the Black Atlantic follows the prolific creative output of Black photographers who centre their communities and kin, celebrating – in Gilroy's words – the "polyphonic qualities of black cultural expression".
What follows is a brief timeline and map of select works in the exhibition.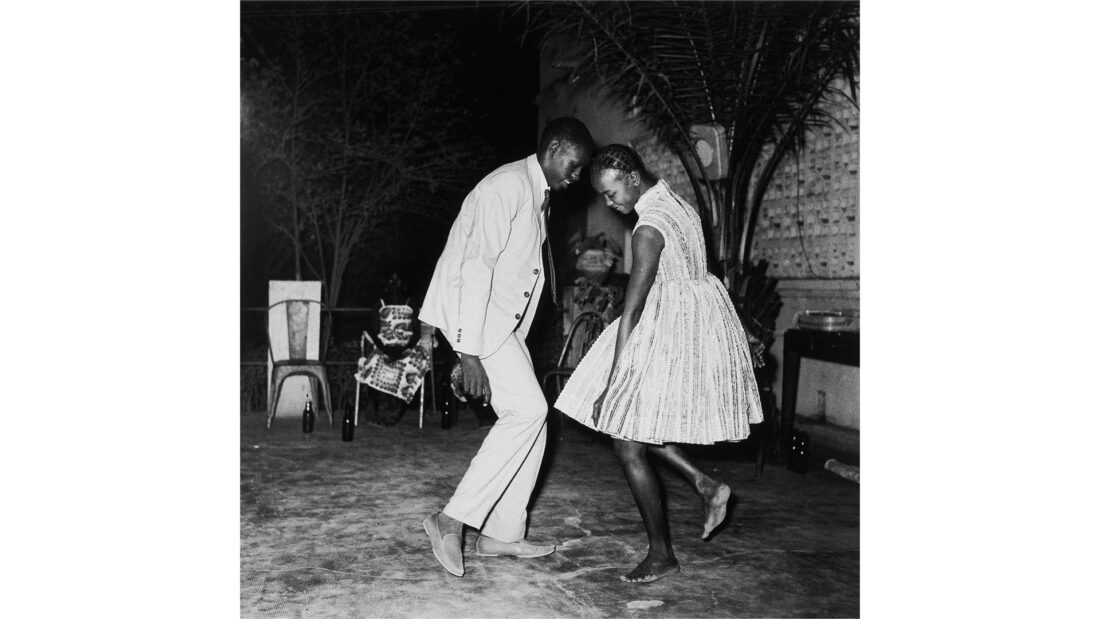 1960s Bamako, Mali – Malick Sidibé
Two of the most revolutionary photographers of the twentieth century, Seydou Keïta and Malick Sidibé, were watching rapid social shifts occur in Bamako, as Mali and other African nations won independence from colonial powers after World War II. Keïta was active through the late '40s and '50s, but shuttered his studio in 1963, shortly after Mali gained independence. Sidibé, whose photograph is seen here, opened his own studio in 1962, documenting Bamako's social scenes.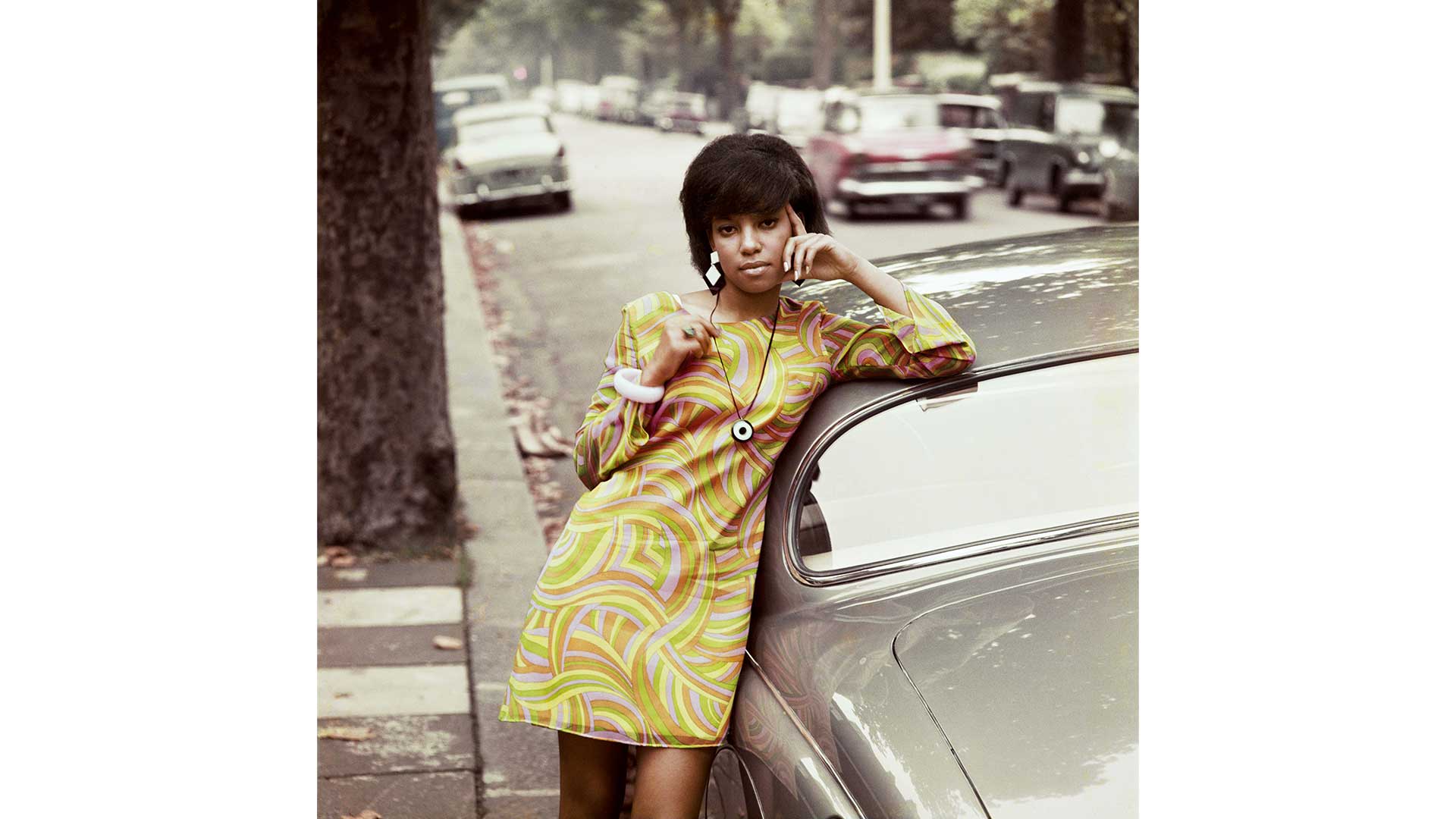 1960s London, England – James Barnor
At this same time, James Barnor observed Ghana's transition to independence in the 1950s, but relocated to London to photograph the Swinging Sixties. The UK had recently received an influx of Black immigrants, arriving from former British colonies in the years after World War II. These people – known as the Windrush Generation – were often met with hostility despite being formal UK citizens. Charlie Phillips, also featured in As We Rise, was a prolific photographer of the Windrush Generation. Barnor would photograph the young woman seen here, Erlin Ibreck, as a cover girl for the South Africa-based DRUM Magazine. DRUM was a landmark publication that refuted Apartheid-era racist stereotypes by presenting vibrant, cosmopolitan images of Black society.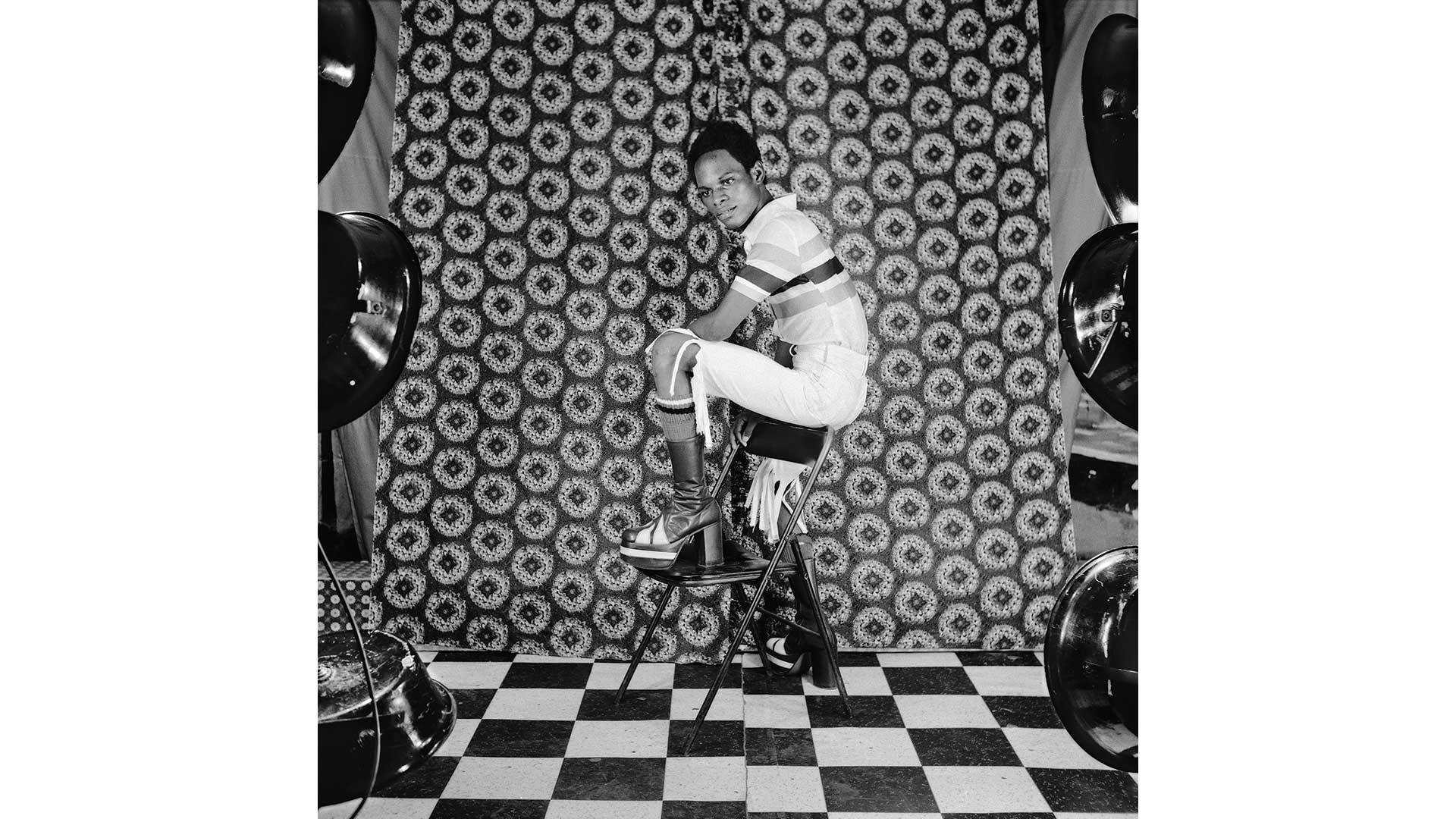 1970s Bangui, Central African Republic – Samuel Fosso
As African and Afro-Caribbean diasporic influences shaped culture abroad, so too did new visual references enter places like Bangui, in the Central African Republic, which gained independence from France in 1960. The acclaimed photographer Samuel Fosso was just beginning his career in the 1970s as a studio assistant. Fosso would stage and shoot elaborate self-portraits on unused film, which he sent to his mother back in Nigeria, to give her a sense of the new styles that were defining urban pop culture.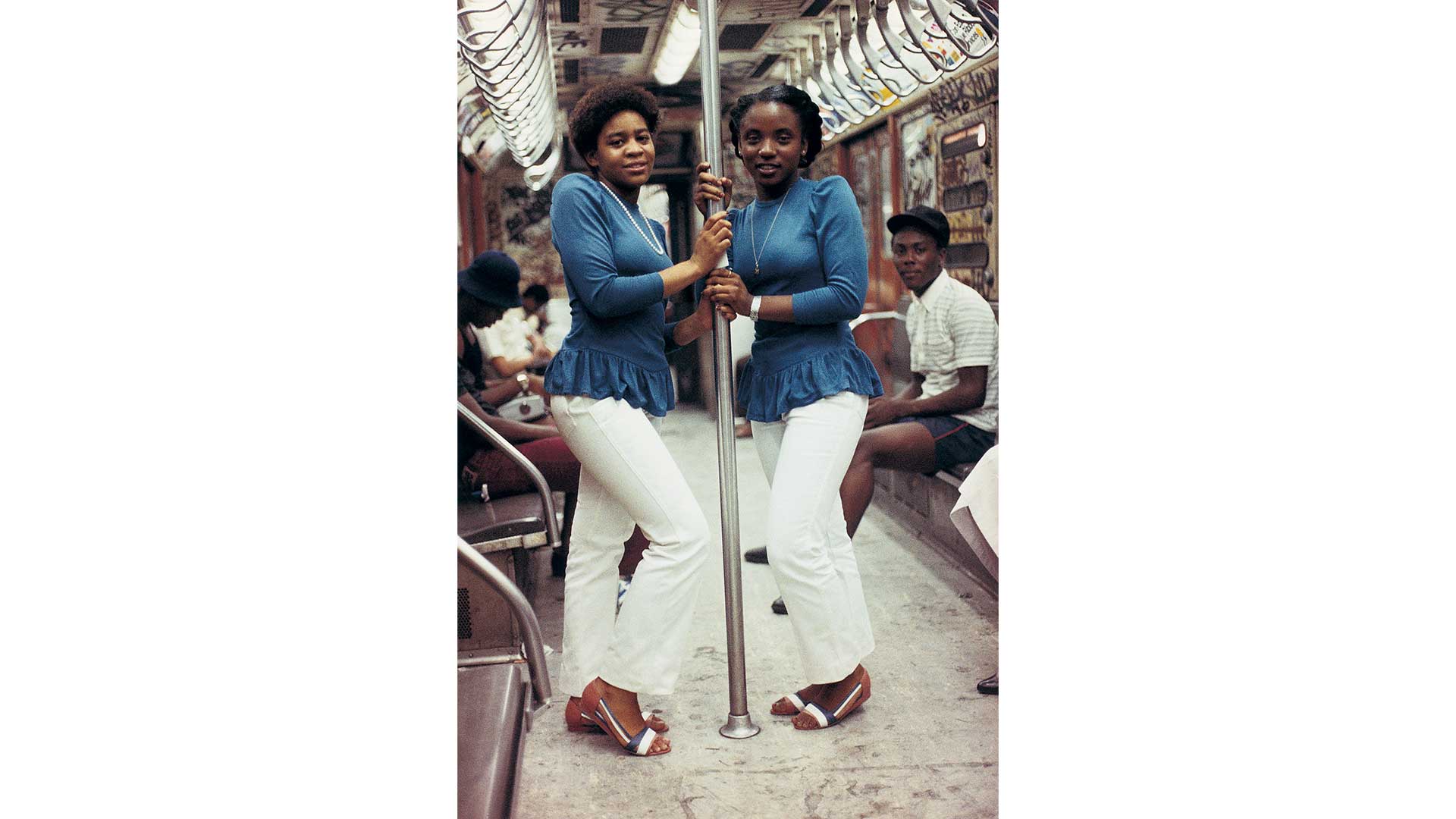 1980s – Brooklyn, USA – Jamel Shabazz
Urban popular culture would be a subject across the Atlantic, for the prolific American photographer Jamel Shabazz. He is known for his joyful photographs of youth in New York during the 1980s, a period during which hip-hop emerged as a major and increasingly mainstream genre in contemporary music.
2000s – Saskatoon, Canada – Dawit L. Petros
The idea of a "Black Atlantic" encompasses both the forced migrations of the transatlantic slave trade, and the movements of the African and African-descended people since. Lauded Canadian photographer Dawit L. Petros emigrated from Eritrea with his family, landing in Saskatoon, Saskatchewan. Early in his career, he returned to Saskatoon to photograph another Eritrean family, the Hadenbes, proudly embracing a new chapter in their lives.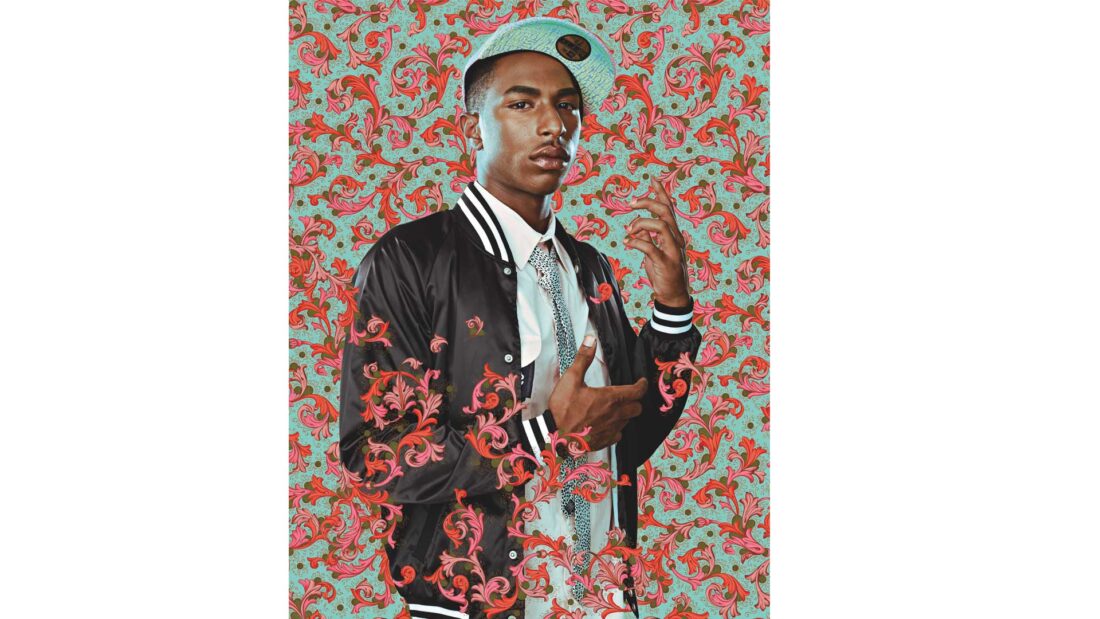 2000s – Brooklyn, USA – Kehinde Wiley
Although African and African-descended people have been part of Western culture for centuries, their representation in art history has been, until recently, vastly minimised. Contemporary artists find imaginative ways to address these gaps – such as the famed portraitist Kehinde Wiley, who invited young people to assume poses based on European art-historical canon. This image, drawn from a painting of a doctor delivering a baby, transforms a simple gesture into a monumental stance.
2010s – Johannesburg, South Africa – Lebohang Kganye
In 2012-2013, South African artist Lebohang Kganye entered into a visual dialogue with more imminent history – or Her-story. Born at the end of the Apartheid era, Kganye inserted herself into family photographs, becoming a double of her late mother. In these images, which echo turn-of-the-century spirit photography, Kganye contemplates Johannesburg through the eyes of her mother as a young woman.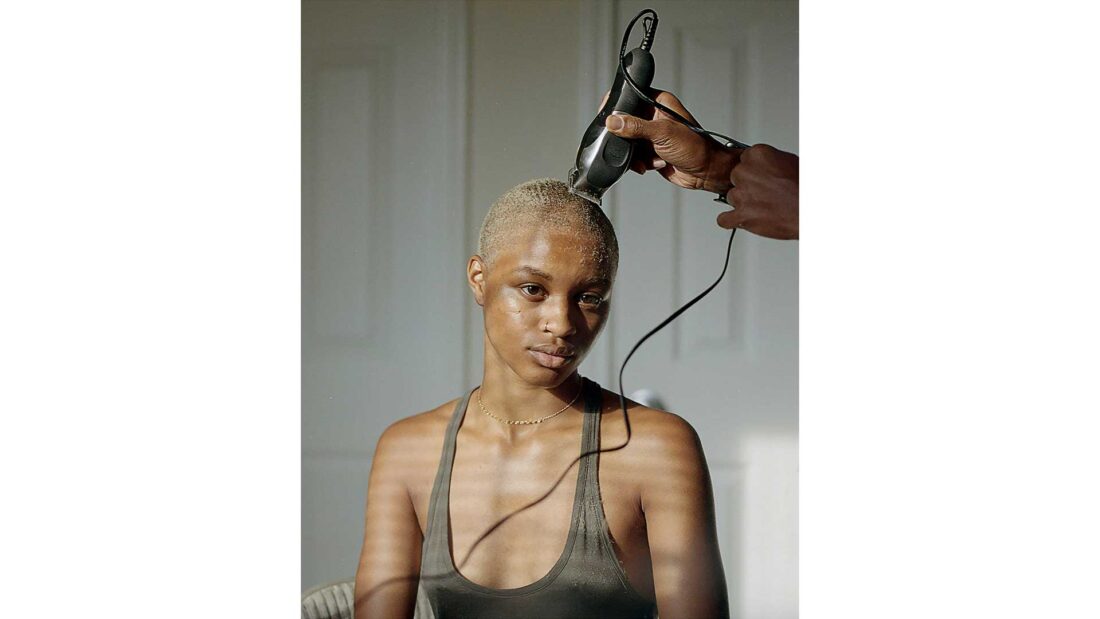 2020s – North Carolina, USA – Kennedi Carter
Family is a recurrent theme in As We Rise: Photography From the Black Atlantic – as seen in this work by photographer Kennedi Carter. Taken at home in Durham, North Carolina during the early days of the 2020 COVID-19 lockdowns, Carter photographed herself, sun-dappled by natural light, as her father trimmed her hair.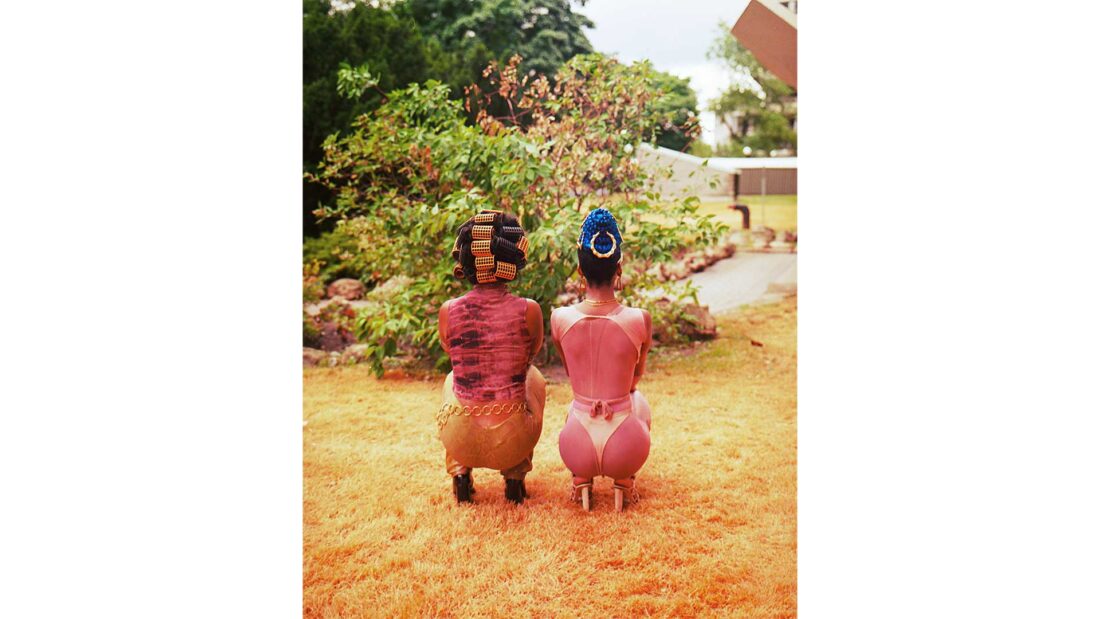 2020s – Toronto, Canada – Jorian Charlton
The Black Atlantic is neither a fixed place nor a fixed identity, and an exciting generation of emerging photographers finds new ways to express Black cultural experience. Artists like Jorian Charlton – whose work is seen here – and Aaron Jones, also featured in the exhibition, are part of a vital and pluralistic community of Black artists in Toronto, Canada, where the Wedge Collection is based.
---
About the Wedge Collection
The Wedge Collection was started in 1997 in Toronto by Dr. Kenneth Montague to acquire and exhibit art that explores Black identity. Montague also founded Wedge Curatorial Projects, a nonprofit arts organisation that supports emerging Black artists.
www.wedgecollection.org
Image Credits
Malick Sidibé, Nuit de Noël (Happy-Club), 1963, courtesy the artist; James Barnor, Drum Cover Girl Erlin Ibreck, Kilburn, London, 1966, courtesy the artist; Samuel Fosso, '70s Lifestyle, 1975–78. © Samuel Fosso, courtesy JM.PATRAS/PARIS; Jamel Shabazz, Best Friends, Brooklyn, New York, 1981, courtesy the artist; Dawit L. Petros, Hadenbes, 2005, courtesy of the artist/Bradley Ertaskiran; Kehinde Wiley, After Sir Joshua Reynold's Portrait of Doctor Samuel Jackson, 2009, © Kehinde Wiley; Lebohang Kganye, Re shapa setepe sa lenyalo II, 2013, © Lebohang Kganye; Kennedi Carter, Untitled (Self-Portrait), 2020, courtesy the artist; Jorian Charlton, Untitled, 2021, courtesy the artist. All works from from As We Rise: Photography from the Black Atlantic (Aperture, 2021).