Kids First Saturdays: Shadow Play
Getting tired of streaming television? Stage your own adventures with a shadow puppet theatre!
Inspiration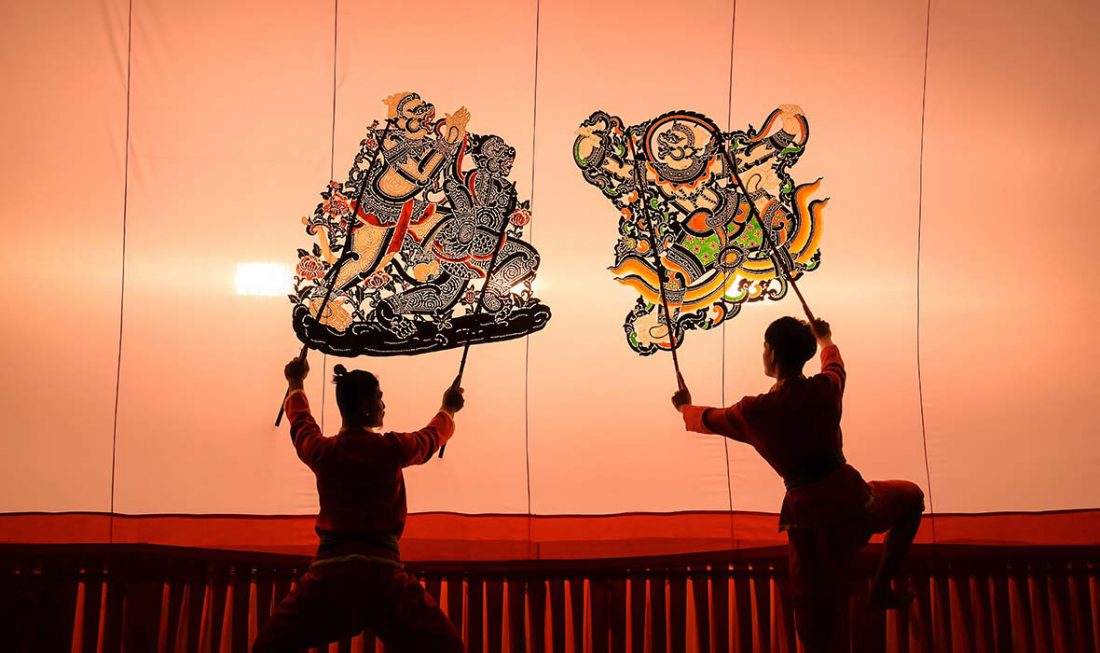 Puppeteers performing 𝘛𝘩𝘦 𝘙𝘢𝘮𝘢𝘬𝘪𝘦𝘯, Ratchaburi Temple, Bangkok, Thailand, 2019. Photo: John McMahon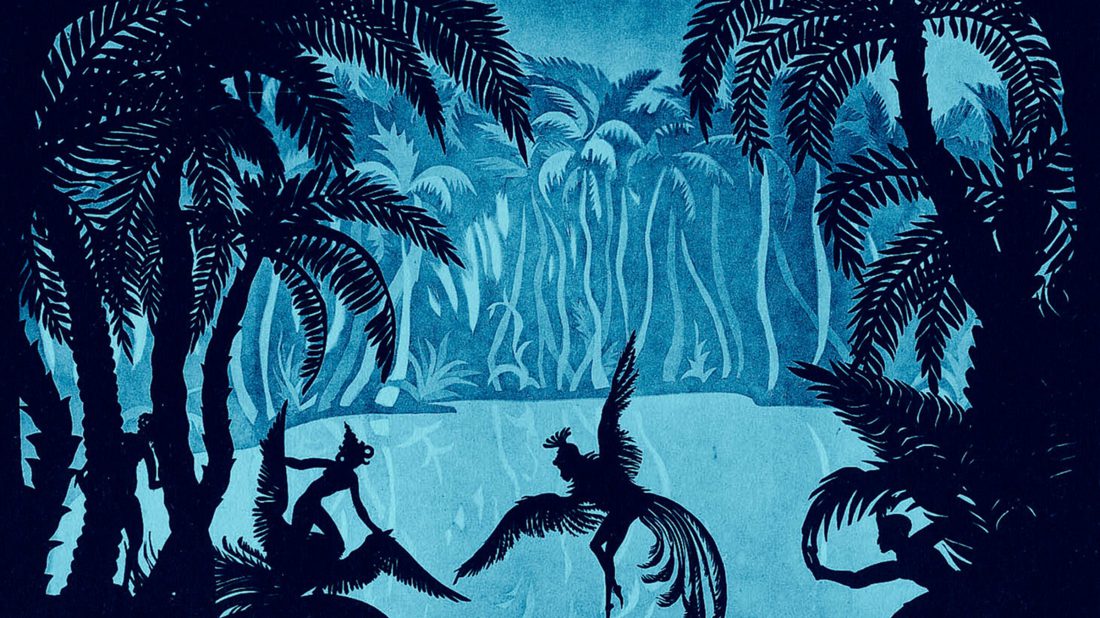 Lotte Reiniger, 𝘛𝘩𝘦 𝘈𝘥𝘷𝘦𝘯𝘵𝘶𝘳𝘦𝘴 𝘰𝘧 𝘗𝘳𝘪𝘯𝘤𝘦 𝘈𝘤𝘩𝘮𝘦𝘥, video still, 1926, 1h 21m
Step 1: Gather Materials
All you need to build a basic shadow puppet theatre is:
1 x Cardboard Box
1 x Parchment Paper
Construction Paper
Popsicle Sticks
Scissors
Tape
Light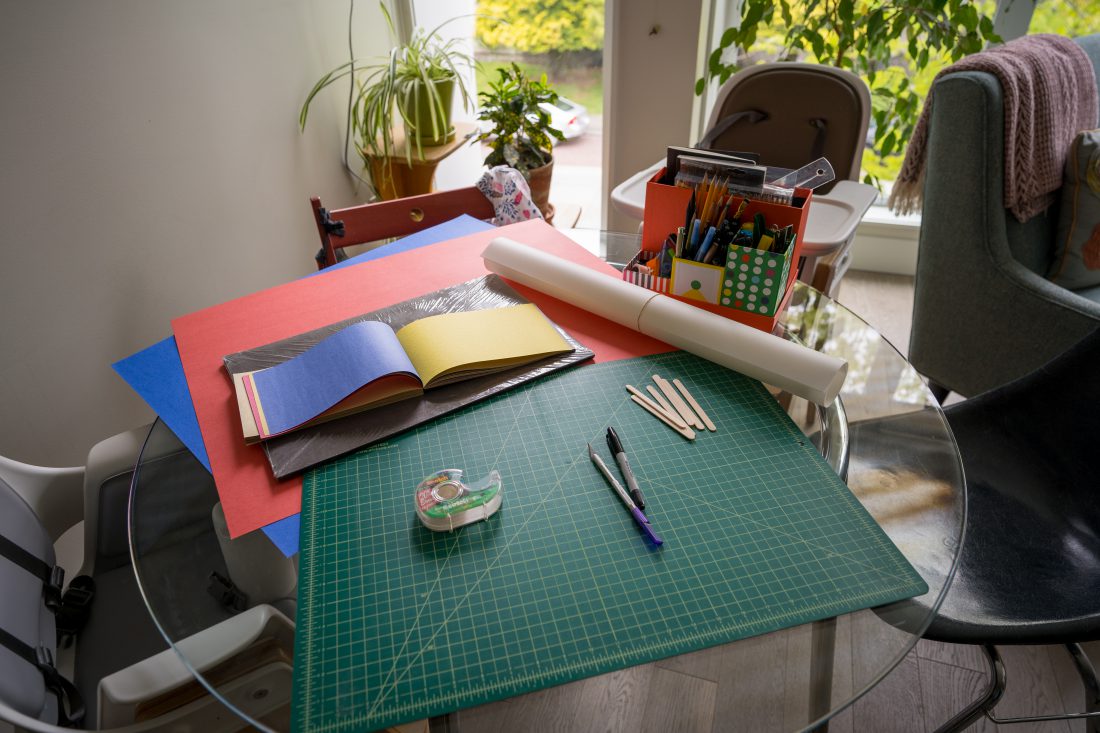 Step 2: Prepare Your Stage
Cut out an opening in your cardboard box and tape a piece of parchment paper over it. If you don't have parchment paper, any kind of translucent paper will do (even a piece of tissue paper will work if it's large enough). If you're feeling extra creative, go ahead and dress up your stage! Try out popsicle sticks for the facade, fabric for curtains, and beads for other ornaments 💅 💫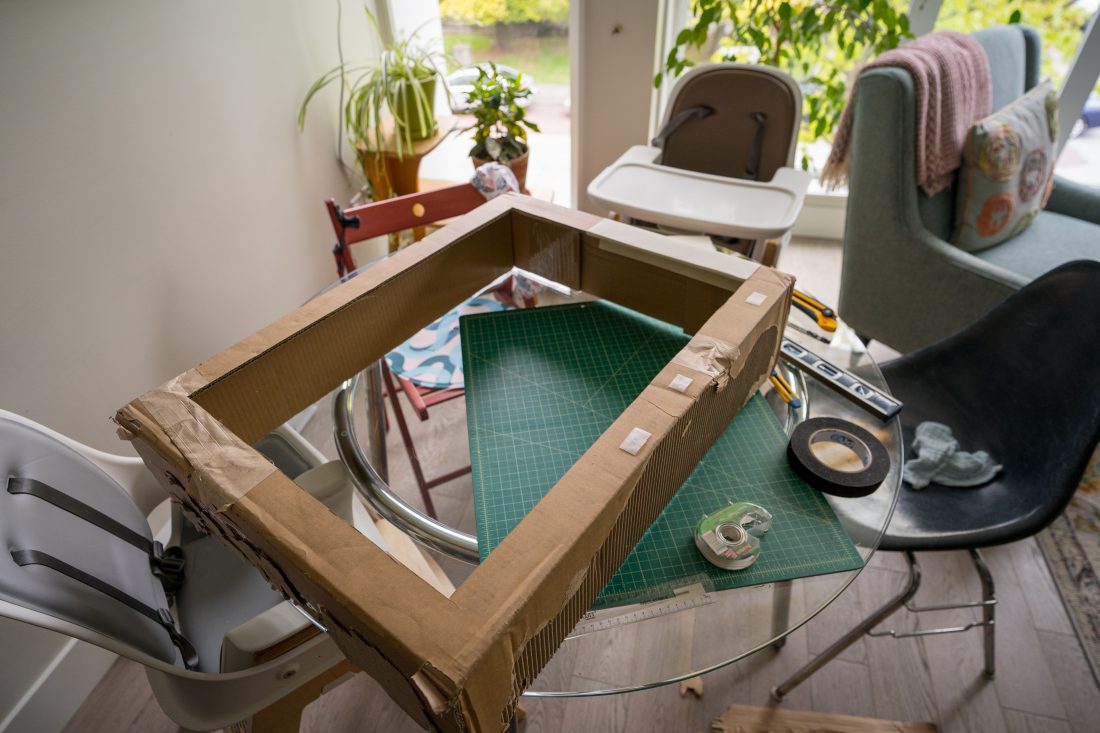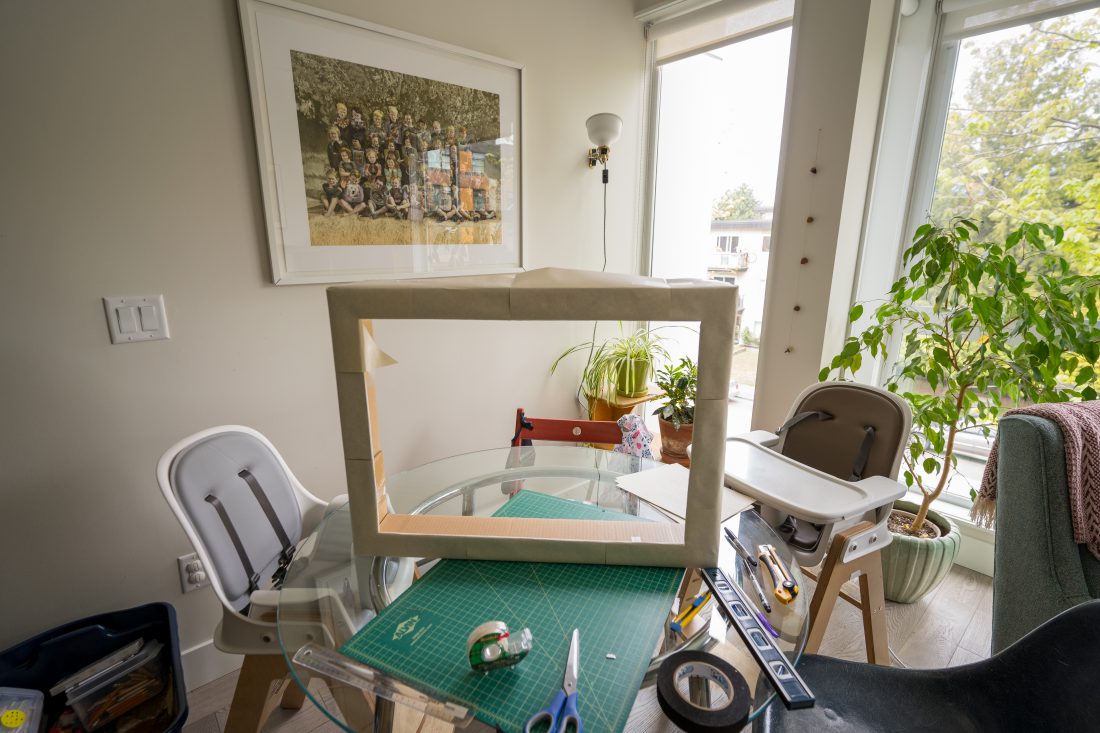 Step 3: Create your characters
Using either a piece of construction paper or the cardboard you've removed from the box, design and cut out your actors. Tape popsicle sticks or BBQ skewers on the back so that you can stand them up behind your stage.
Step 4: Ready, Set, Action!
In a dark room, back-light your theatre with lamp or flashlight and let your imagination fly!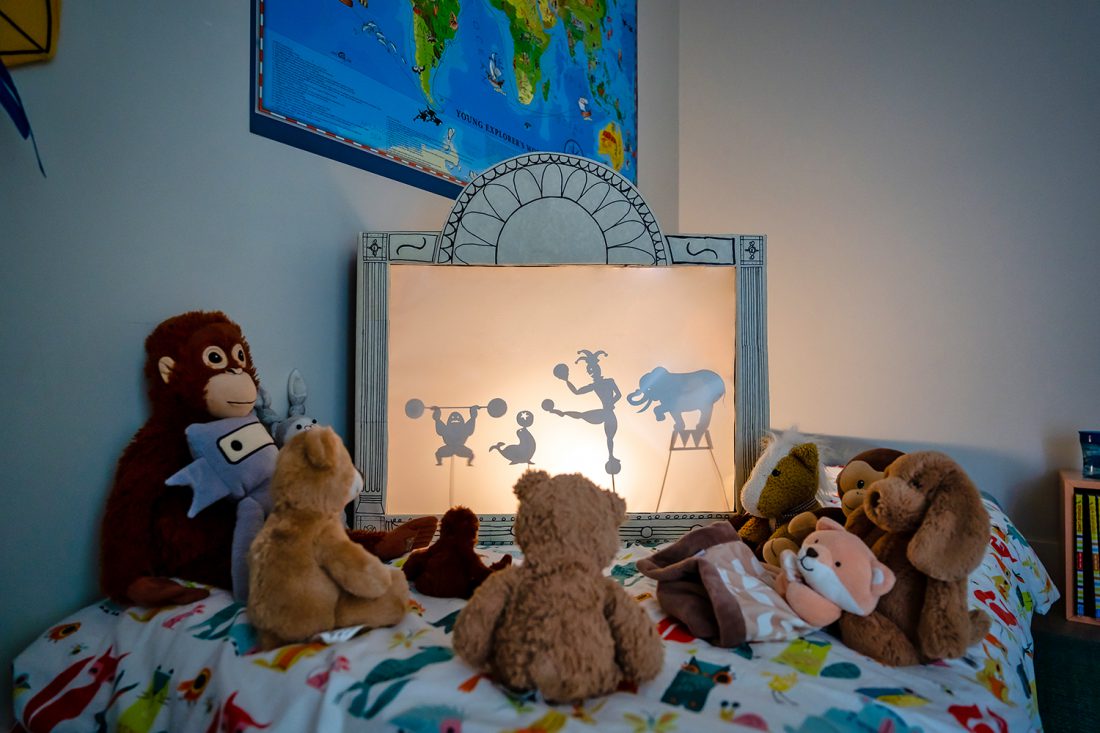 Step 4: Share your work
If you share your work online, be sure to tag @polygongallery. We would love to see your amazing creations!