Curated by: Karen Love
The exhibition of film works at the gallery include Telling Lies, 1988, Flight, 1989-90, Fear of Memory, 1989-90, Untitled, 1990, The Invention of Solitude, 1988.  The Film Projection Project at Building 70 on Granville Island was exhibited from 8:30 to 11:00pm from July 29th to August 2nd.
Supported by the Canada Council.
A catalogue was published by Presentation House Gallery in conjunction with the exhibition, with an essay by Karen Henry.
Events
Wed, Aug. 1, 7 p.m.| Lecture by the Artist, Room 260, ECIAD
July 29- Aug. 2, 8:30 – 11p.m. | Warehouse Projection Project, Building 70, Granville Island.
September 13, 12 noon | Geoffrey James. "Morbid Symptoms: Photography and the Twilight of Modernism."
Co-sponsored by the Fine Arts Gallery, Simon Fraser University & Presentation House Gallery with assistance from the Canada Council.
Supported by the Canada Council, CMHC- Granville Island, and the community of Granville Island.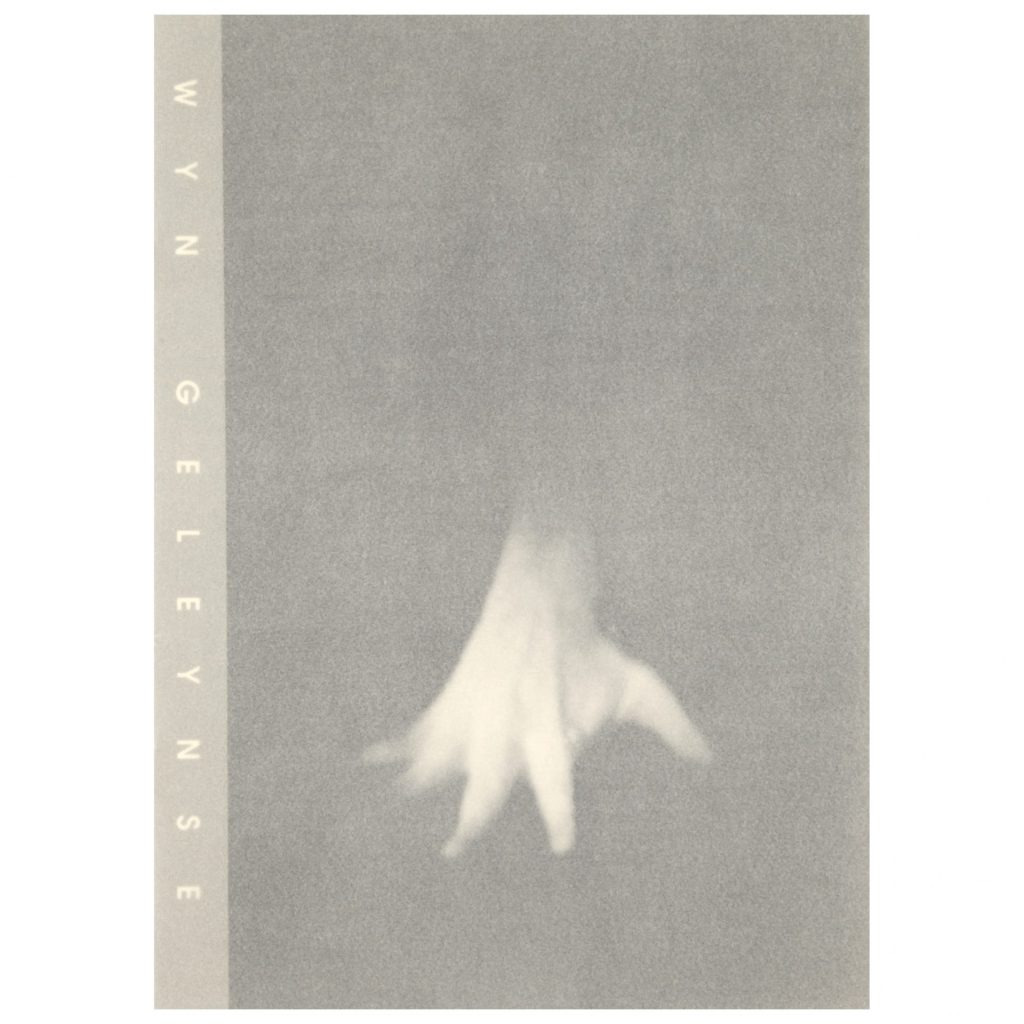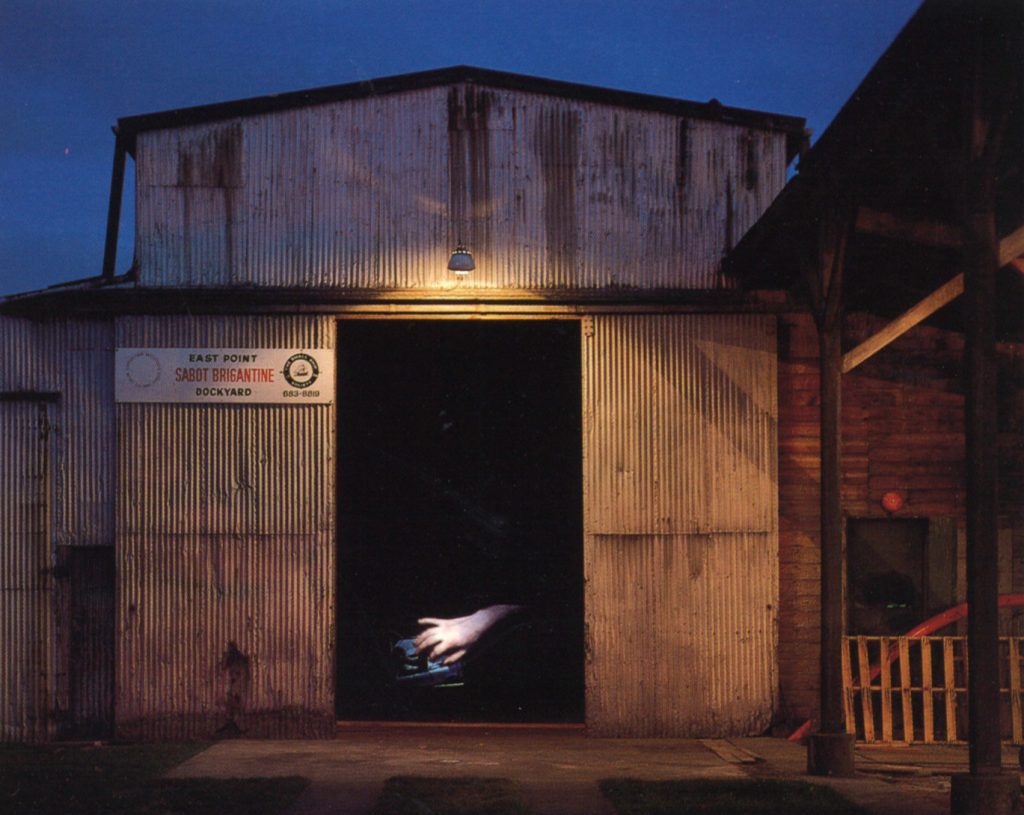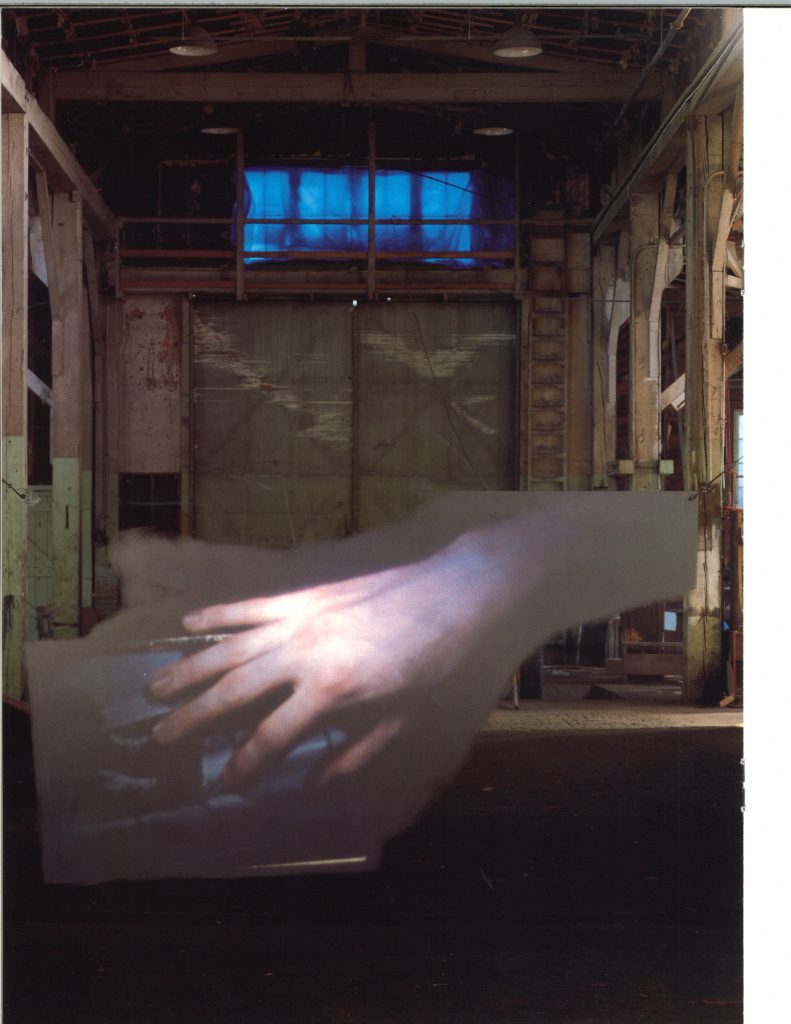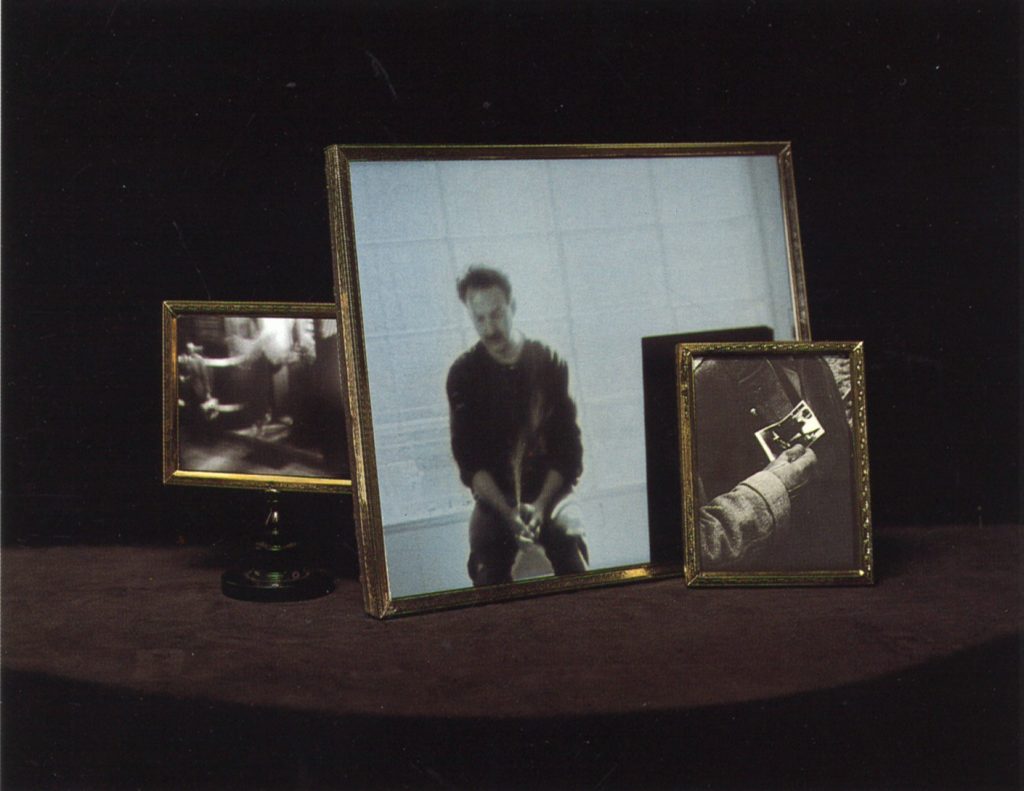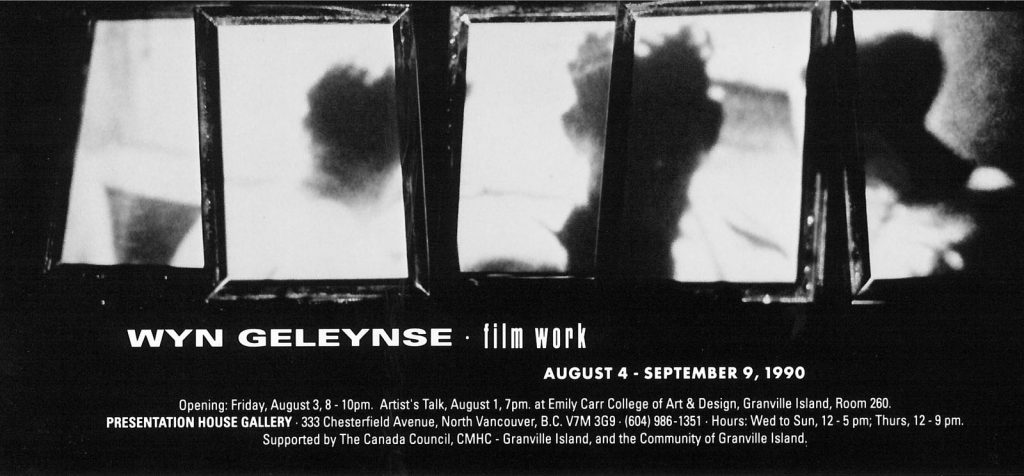 Wyn Geleynse: Film Works
Produced on the occasion of Wyn Geleynse's 1990 exhibition of filmworks at Presentation House Gallery and an off-site warehouse projection piece at Building 70 on Granville Island, which ran during the evenings from July 29 - August 2, 1990. The catalogue includes a list of exhibition works, and an essay by Karen Henry. Exhibition curated by Gallery Director Karen Love.
Catalogue Design: Alex Hass
Printer: Hemlock Printers
BUY THIS BOOK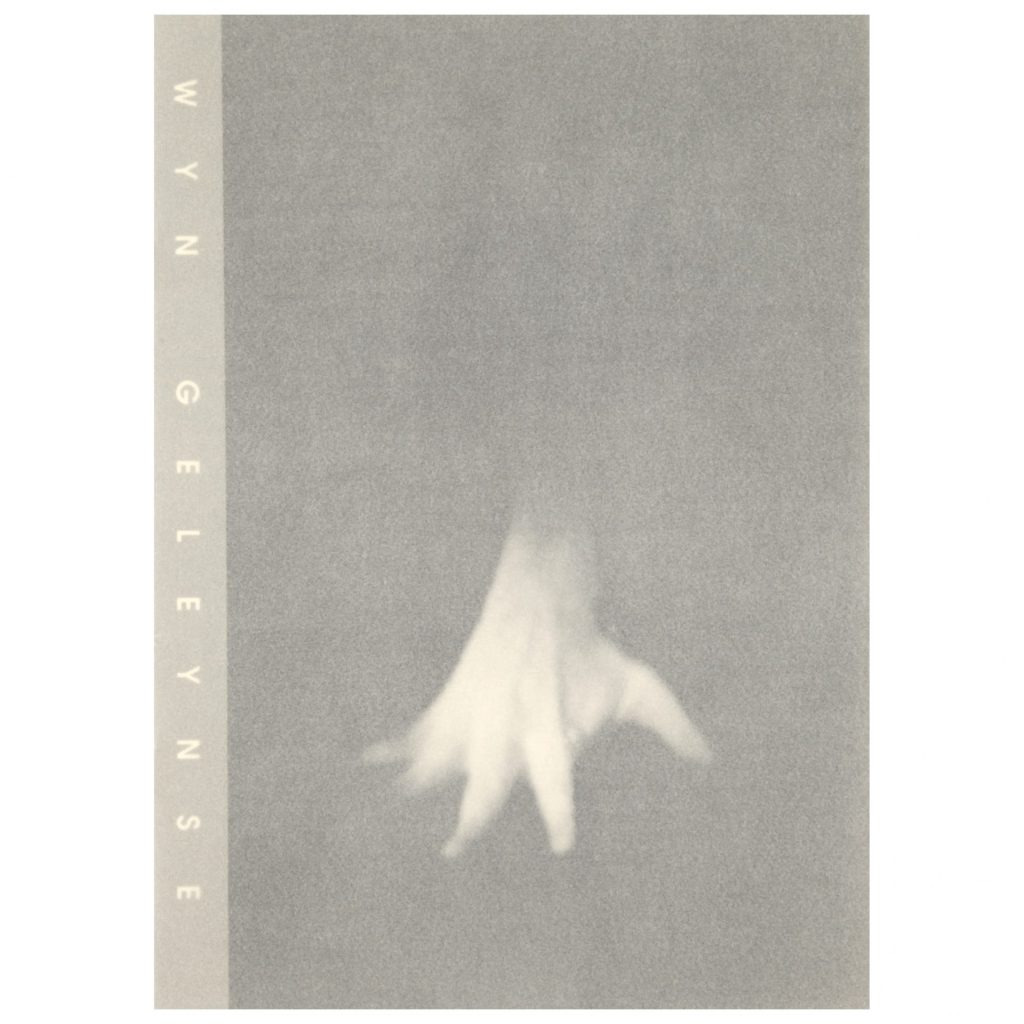 Connections, meanings, and challenges.
What was your experience with this exhibition?