Marian Penner Bancroft, Randy Gragg, Jake Seniuk, Chris Raushenberg, Cynthia Gano, Lewis de Soto
Curated by: Rod Slemmons for the Seattle Art Museum
Photographic Memory explores the complexities of personal, ancestral and collective memories, and looks at how we employ these to cope with the seemingly unfathomable notions of time and space.
Folder catalogue, produced by Seattle Art Museum, with an essay by Rod Slemmons.
Supported in Vancouver by the Canada Council.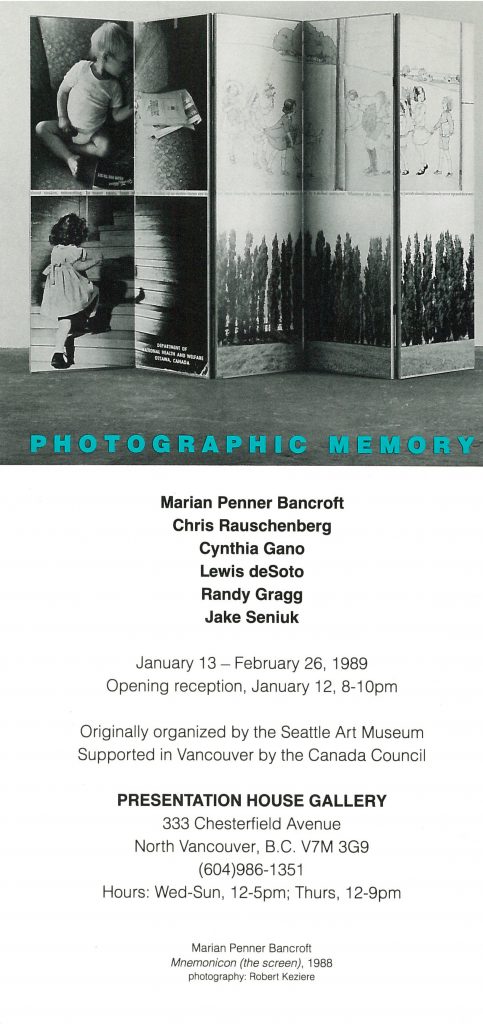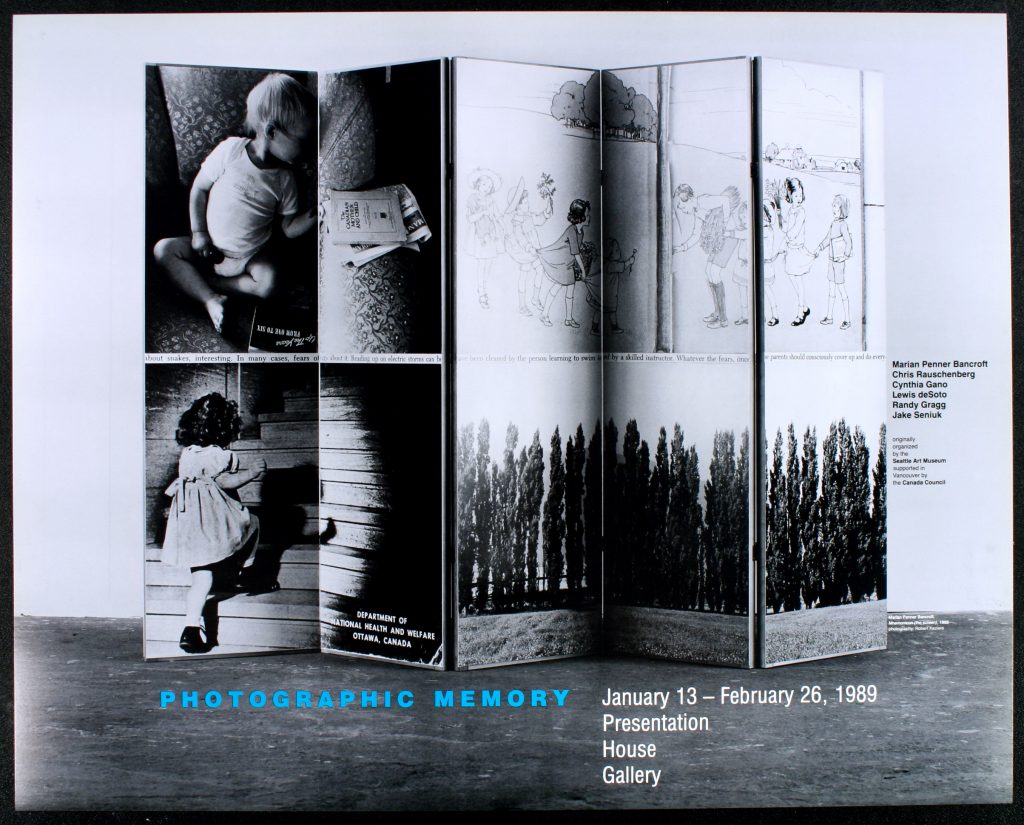 Connections, meanings, and challenges.
What was your experience with this exhibition?