Kennedy Bradshaw's Yukon Friends: Photographs From The Keno City Mining Museum, Circa 1950
Curated by: Robin Armour, Whitehorse
Kennedy Bradshaw was an electrician and mechanic in the Yukon. His photographic documentation of fellow miners, from the United Keno Hill Mines of Keno and Elsa, provides a rare insight into the isolated mining community less than two hundred miles from the Arctic Circle.
The exhibition is supported by the Canada Council's Dissemination Assistance Program.
Events
Saturday, June 13th , 2:00 pm | Four Photographers in 55 Years in the Yukon: 1900 to 1955, a lecture by Curator, Robin Armour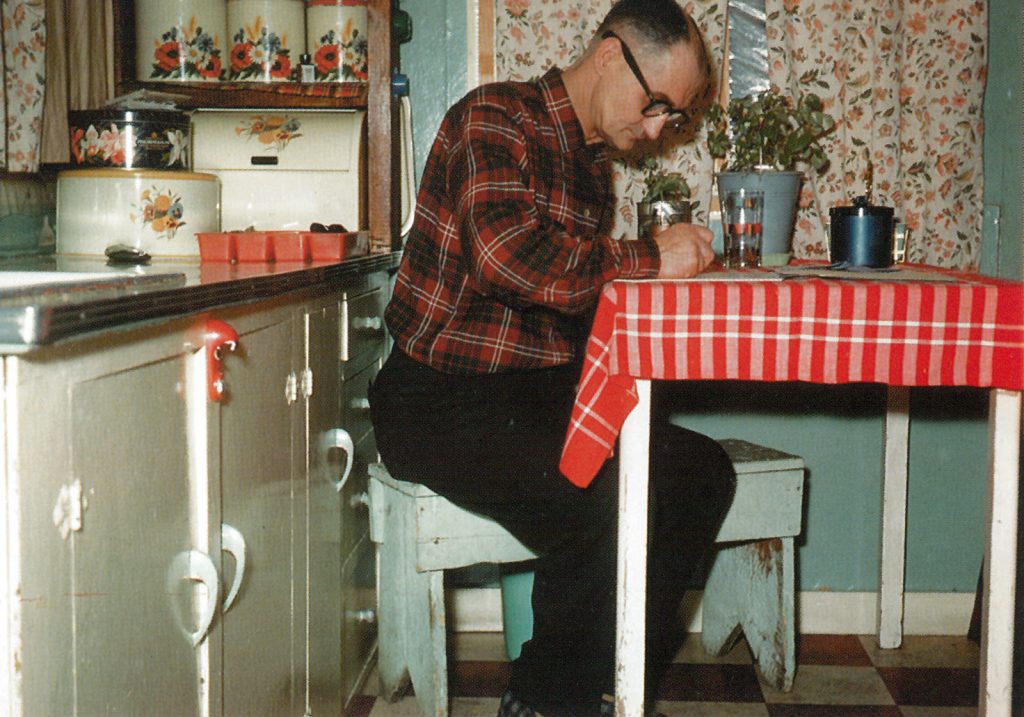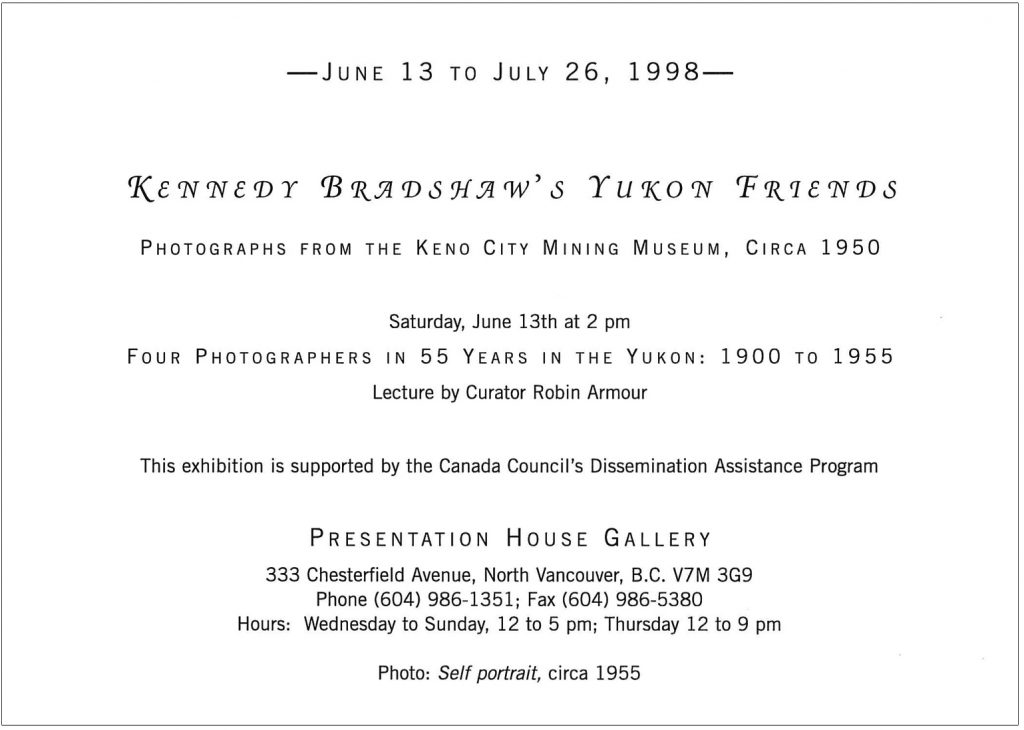 Connections, meanings, and challenges.
What was your experience with this exhibition?