Joey Morgan: Have You Ever Loved Me?
Curated by: Karen Love
Presenting the work of Vancouver artist Joey Morgan, the exhibition consists of an installation of 16 large collage drawings, with audio and sculptural components. It continues Morgan's exploration of personal conceptual concerns. The work draws on a combination of lyrical images and hard news information which continually bombard our daily lives.
Supported by the Canada Council.
A catalogue was published by Presentation House Gallery in conjunction with the exhibition, with an essay by Russell Keziere.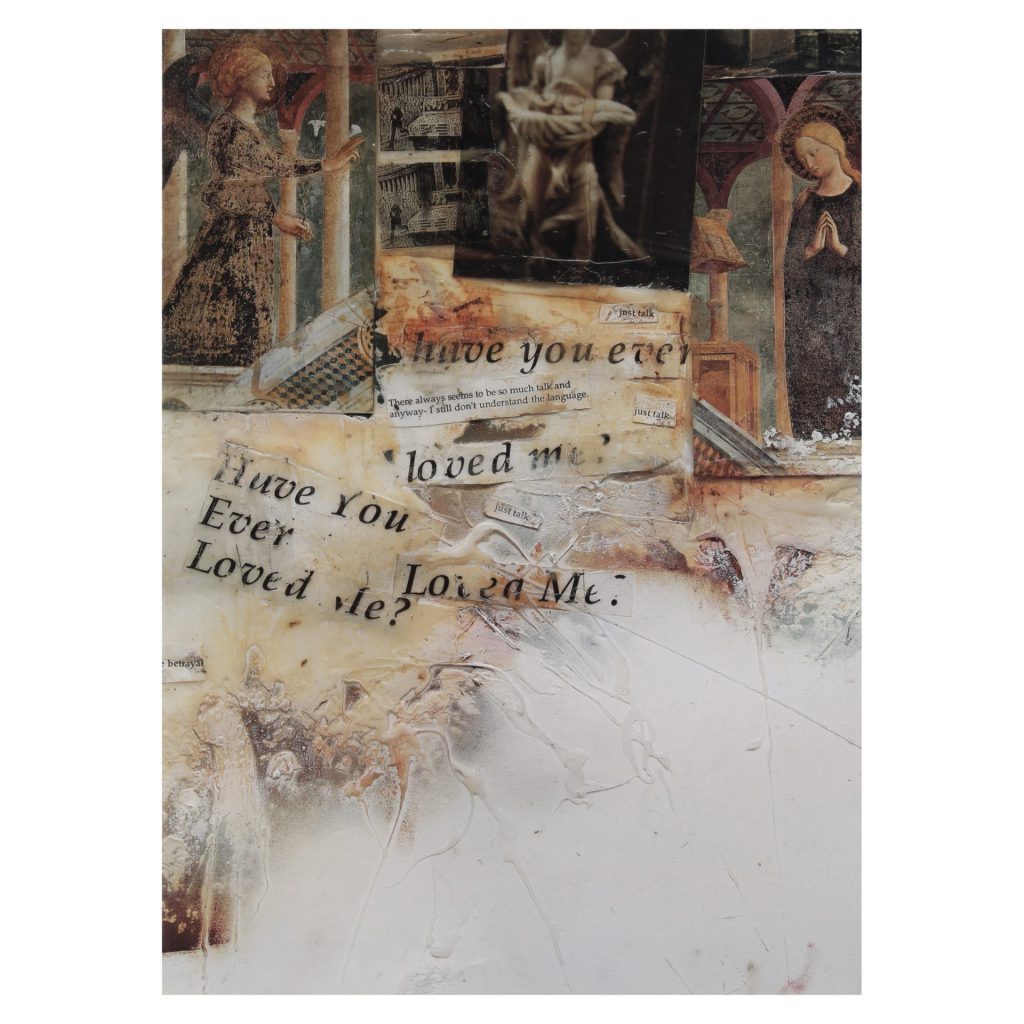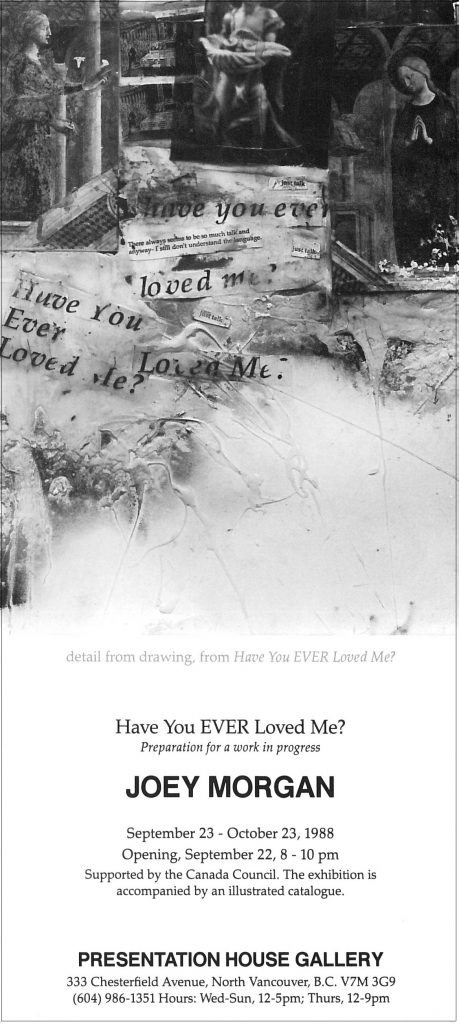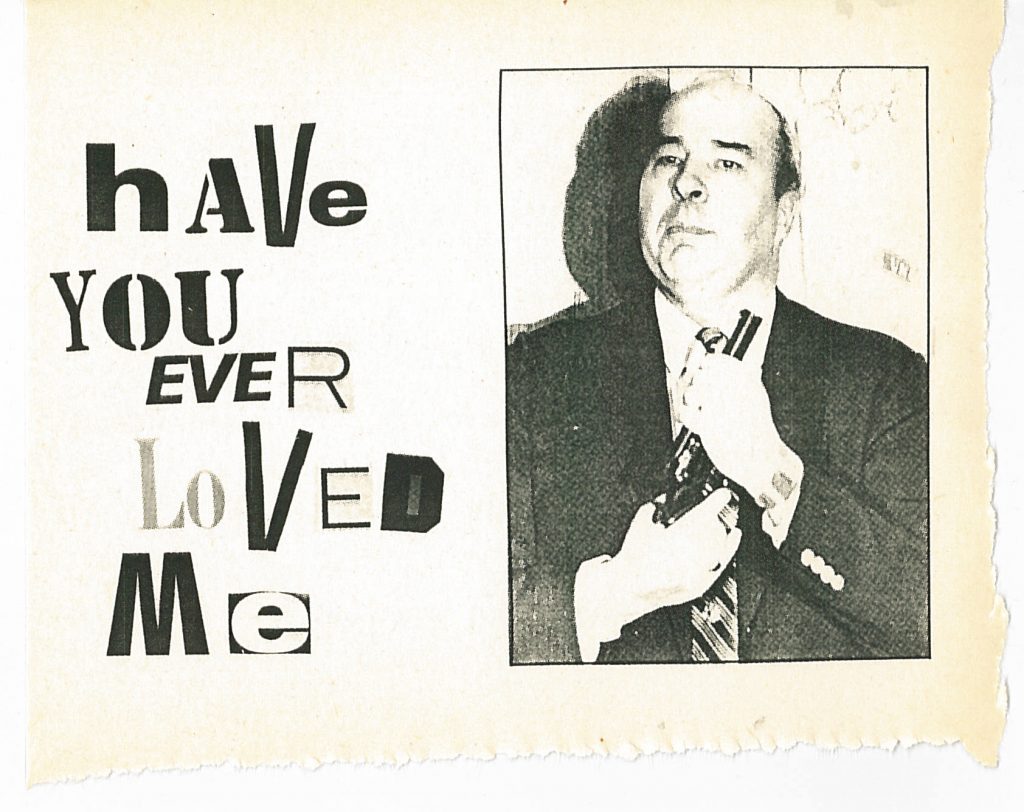 Joey Morgan: Have You Ever Loved Me?
The publication produced on the occasion of an exhibition of work by Joey Morgan. have you EVER loved me? Preparation for a work in progress in 1988.
"Morgan's have you EVER loved me? is an archaeological analysis of the consciousness of pain, but it is not a analysis which pursues the salvation of enlightenment"  - Russell Keziere guest essay.
Out of Print
BUY THIS BOOK