In Grand Perspective: Large Format Polaroids
From the International Polaroid Collection, Cambridge, Mass. And from selected Canadian artists including Ian Baxter, Share Corsaut, Francis Coutellier/Serge Morin and Evergon.
Supported by the Canada Council, and Polaroid Canada.
Accompanied by a colour poster.
Events
January 16, 7:30-10pm | Opening Reception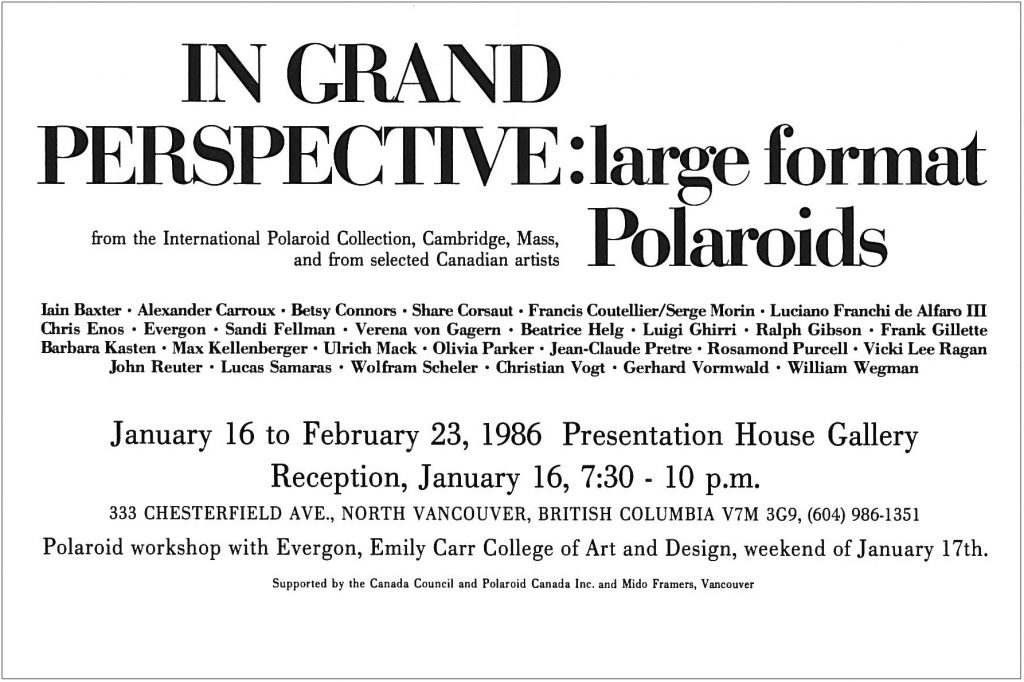 Connections, meanings, and challenges.
What was your experience with this exhibition?