Arni Haraldsson: Projects On Vancouver Architecture And Landscape
Curated by: Karen Love
A look at the urban landscape, and architecture as an emblematic system which reflects and determines human relations.
Events
Tuesday Jan 24, 7:30 p.m. | Artist's Talk
February 13 and 16 | Two workshops on architecture and the city for high-school students, conducted by architects Eric Fiss and Nan Legate, with architectural models as well as materials on loan from the North Vancouver Museum and Archives.
Supported by the Canada Council.
A catalogue was published by Presentation House Gallery in conjunction with the exhibition, with text by Robert Kleyn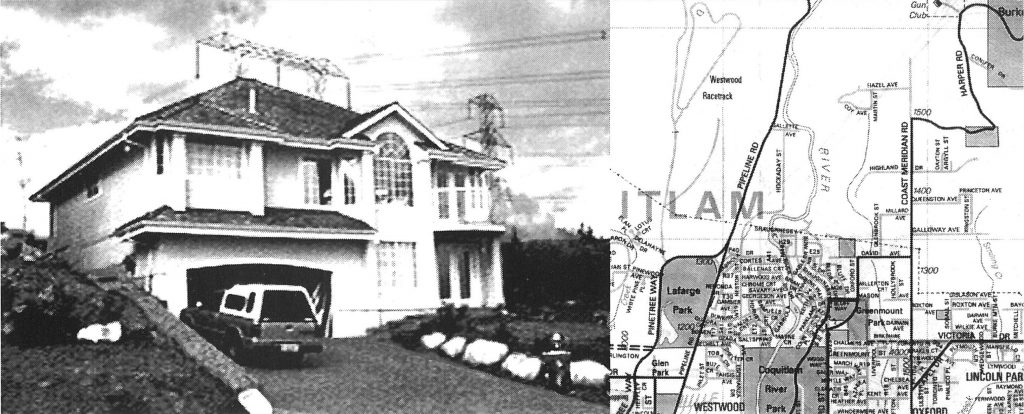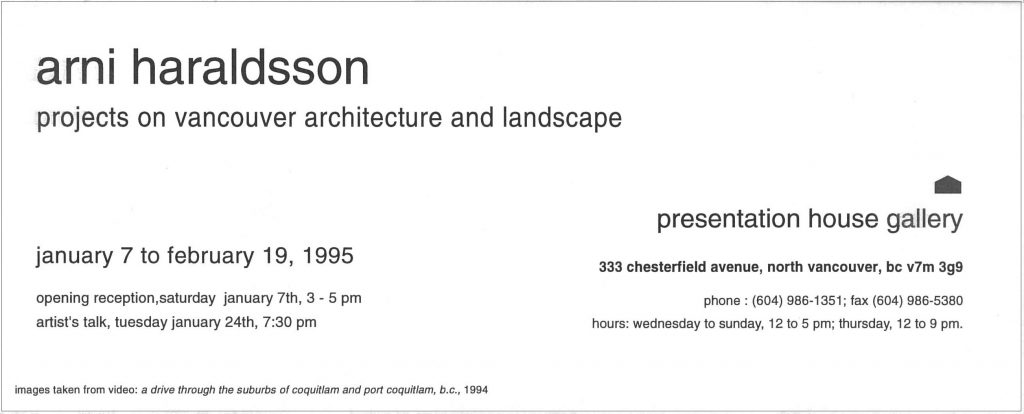 Arni Haraldsson: Projects On Vancouver Architecture And Landscape
Published in conjunction with the 1995 exhibition Arni Haraldsson: Projects on Vancouver Architecture and Landscape. The publication includes a list of exhibition works, texts by Arni Haraldsson and Robert Kleyn and a selected bibliography.
Publication coordinator: Karen Love
Catalogue concept: Arni Haraldsson
Design and production by Doug Munday, printed by Kromar Printing Ltd.
Out of Print
BUY THIS BOOK