Conversations On Response: Soft Action
February – April 2022, Online
In January 2022, new video works by twelve artists were presented at The Polygon Gallery. Created during a series of workshops led by Indigenous artists and Knowledge Holders in 2021, all films interpret themes around networks of care, and how care translates into action.
As a follow up to the gallery screening, the themes in Response have been developed further in a series of four online dialogues about the films between the artists and guest respondents. Episodes will be released weekly, and the films will be available to view temporarily alongside these conversations on the Gallery's Vimeo channel from February to April.
Episode list
Filmmaker Jules Arita Koostachin in conversation with Caleb Ellison-Dysart and Jacqueline Morrisseau-Addison about Indigenous methodology in filmmaking, with a focus on process and protocols when making films in community.
Artist Taryn Walker in conversation with Terreane Derrick, Ogheneofegor Obuwoma, and kat savard about care of self and communities of care.
Interdisciplinary scholar, artist, and curator Sherry Farrell Racette in conversation with Jordon Davis, Michelle Sound, and Ghinwa Yassine about nuance surrounding the family ties that influence considerations of care across generations.
Filmmaker Rylan Friday in conversation with Arlene Bowman, Xinyue Liu, and Lilian Rose Smith about how searching for connection and resolution can expand ideas of home.
About Sherry Farrell Racette
Sherry Farrell Racette (Métis/Algonquin/Irish) is an interdisciplinary scholar with an active arts and curatorial practice. Born and raised in Manitoba on the Winnipeg River, she is a Bill C-31 member of Timiskaming First Nation in Quebec. Her principal areas of interest are Métis history and visual culture, traditional media in contemporary art, and visual storytelling. She has worked extensively in archives and museum collections to retrieve women's voices and recover aesthetic knowledge. Beadwork and stitch-based work is increasingly important to her artistic practice, creative research and pedagogy. She is currently teaching in the Department of Visual Arts, University of Regina.
About Rylan Friday
Rylan Friday is multi-faceted filmmaker and curator from Cote First Nation, Saskatchewan. His focus is to bring honest representations to LGBTQ2+ and Indigenous communities. He recently produced Trevor Mack's debut feature Portraits From a Fire and implemented a peer-to-peer youth mentorship.
He became the first openly gay Indigenous filmmaker to spearhead the 2020 iteration of VIFF's Catalyst Mentorship Program, and curated the highly successful #Indigeneity series for Reel Causes. His short film This Bright Flash has screened at VIFF, FTQFF, and in Mexico City. Other works include The Sound of You Collapsing, Musk., and Terror/Forming.
About Jules Arita Koostachin
Dr. Jules Arita Koostachin, owner of VisJuelles Productions Inc., is Cree and a band member of Attawapiskat First Nation, located in what is now called northern Ontario. Jules completed her PhD with the Institute of Gender, Race, Sexuality and Social Justice at the University of British Columbia—her research focus was on Indigenous documentary. She carries extensive experience working in Indigenous communities in varying capacities. Jules is also known as a media artist who works to honour cultural protocols and build relationships within communities through her arts practice. Her artistic endeavours are informed by her experience living with her Cree grandparents, as well as her mother, a residential school warrior.
About Taryn Walker
Taryn Walker is a queer, interdisciplinary Indigenous artist of Nlka'pamux, Syilx, and mixed European ancestry whose work explores concepts of identity, tenderness, healing, cycles of life and death, and the supernatural through drawing, printmaking, installation, and video.
In 2017 Walker was longlisted for the Philip B. Lind Emerging Artist Prize, presented by the Presentation House Gallery. In 2018 they graduated from the University of Victoria's BFA program where they were presented with the Diane Mary Hallam Achievement Award.
Taryn's artistic practice and research has been presented and supported by spaces, events, and granting streams across Western Canada and beyond. They are currently an Emerging Artist in Residence at SNAP in Edmonton, AB.
Presented By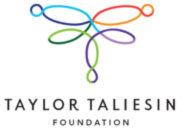 Header image: Caleb Ellison-Dysart, still from Looking Through Glass, 2021