The Polygon Podcast: Episode 2 Featuring Dave Gunawan
On the second episode of The Polygon Podcast, The Gallery's Director Reid Shier is in conversation with chef Dave Gunawan of Ubuntu Canteen.
You can listen with the player above or iTunes, Spotify, and  Google Podcasts.
David Gunawan is, above and beyond all else, the paterfamilias at Ubuntu Canteen. He began his culinary career working in the kitchen at a West Lafayette brewpub while pursuing his degree in environmental engineering at Purdue University. He earned his stripes in back-of-house roles under acclaimed chefs such as Chris Nugent at Les Nomades and Carrie Nahabedian at Michelin-starred Naha in Chicago before landing in Vancouver — where he made stops at West and Maenam. In 2011, he travelled to Europe and worked in several progressive establishments such as In De Wulf in Belgium, Relae and Dragsholm Castle in Denmark.
Above image: Sandy Skogland, Peas on a Plate (detail), 1978. © Sandy Skogland, Courtesy RYAN LEE Gallery, New York. This image is part of Feast for the Eyes: The Story of Food in Photography, organised by Aperture Foundation and curated by Susan Bright and Denise Wolff.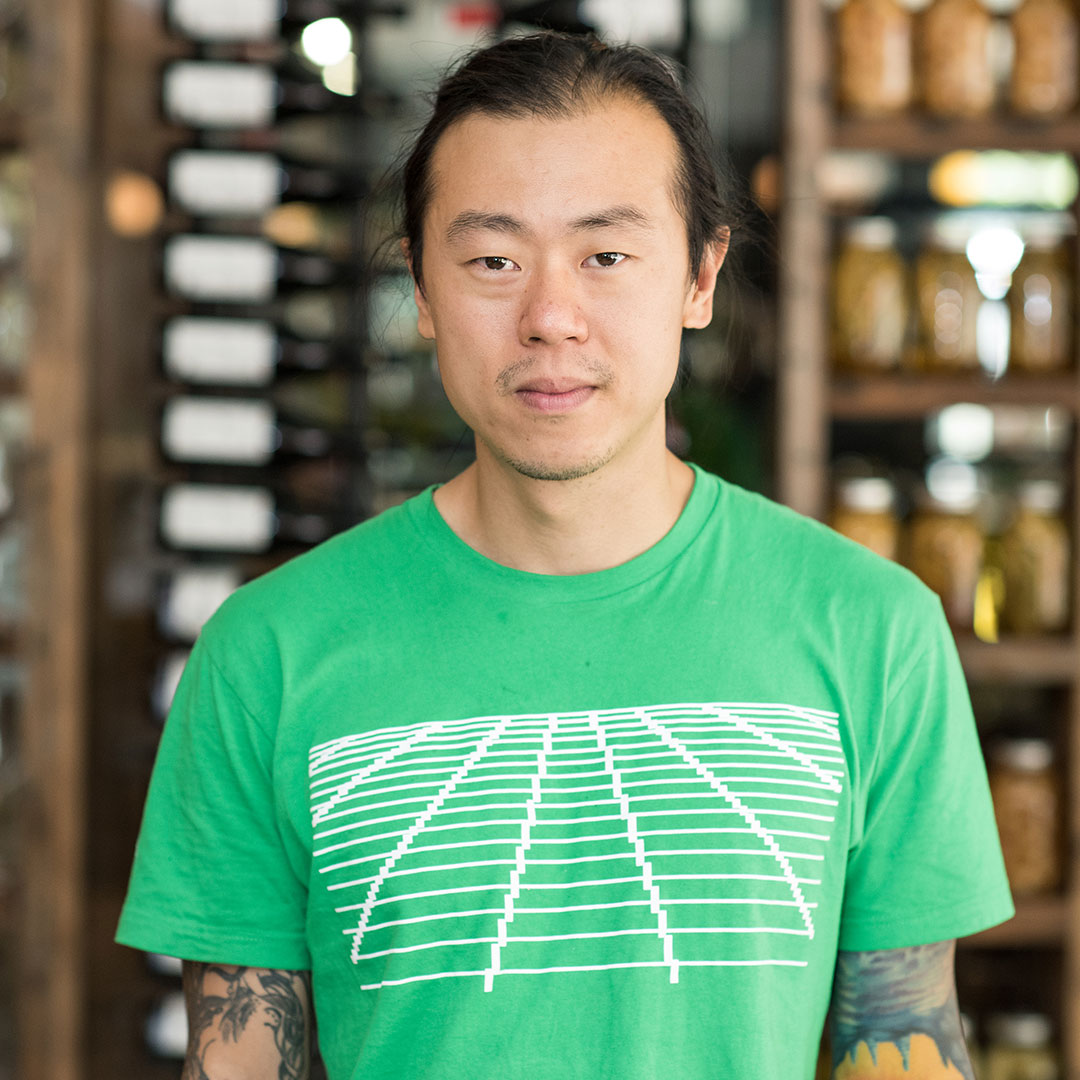 In 2012 he returned to Vancouver and launched the farm-to-table staple Farmer's Apprentice. Gunawan's affinity for sourcing the best fresh, seasonal ingredients by supporting local farms, pastures and providers led Farmer's Apprentice to be ranked No. 2 on enRoute Magazine's list of Canada's Best New Restaurants 2014, the same year the restaurant also swept the podium with nods for Best New Restaurant, Best Casual Restaurant and Restaurant of the Year at the 25th Annual Vancouver Magazine Restaurant Awards.
Image via @ubuntucanteen
In 2015, Gunawan opened South Granville Wine Bar Grapes & Soda next door to Farmer's Apprentice, followed by Royal Dinette in Downtown Vancouver. Each restaurant reflected Gunawan's innovative, artisanal and locavore focus. In 2016, Gunawan was named Chef of the Year at the annual Vancouver Magazine Restaurant Awards. In 2018 Grapes & Soda won the best bar at the annual Vancouver Magazine Restaurant Awards.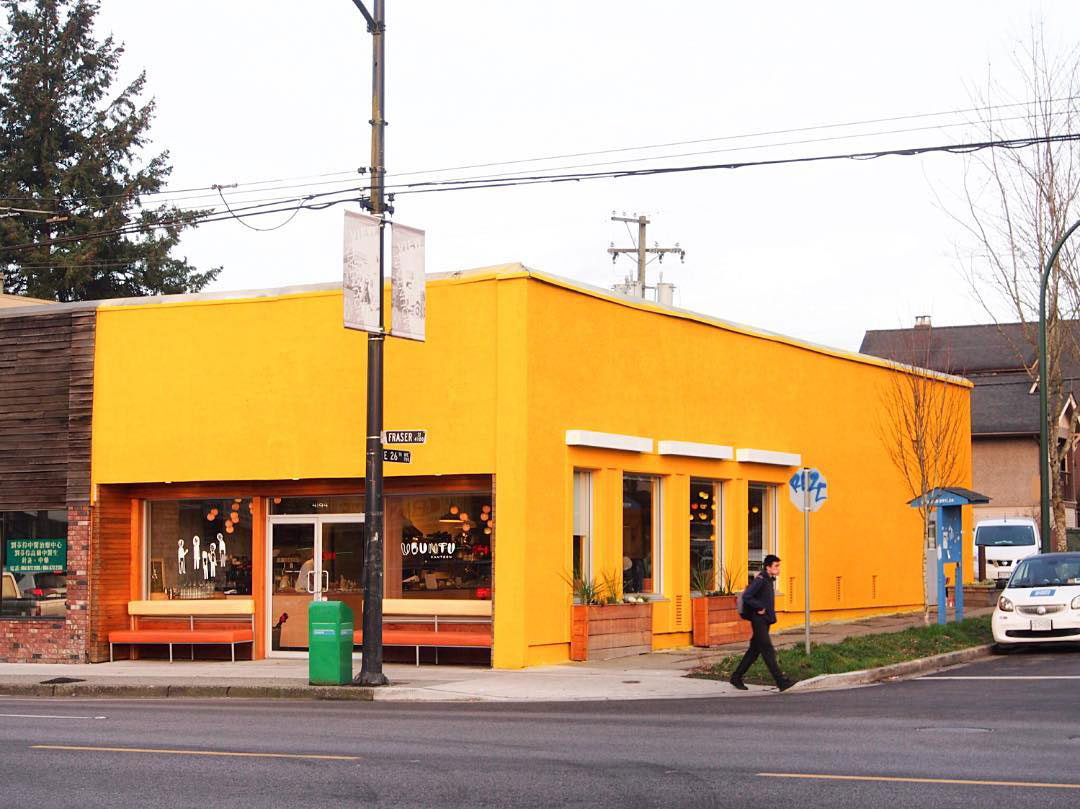 Image via @ubuntucanteen
After having sold Farmers Apprentice and Grapes & Soda to his former staff in the summer of 2019, Gunawan's latest project is Ubuntu Canteen on Fraser Street. Ubuntu exudes a more casual, approachable focus in terms of menu, service and atmosphere, all three establishments share a common bond in Gunawan's artisanal culinary approach and steadfast support of local farms, pastures and providers.

Ouka Leele, Peluqueria, Limones, 1979
Dave is collaborating with The Polygon on Feast for the Eyes: The Story of Food in Photography, an exhibition that explores the rich history of food as one of photography's most prevalent and enduring subjects. Feast for the Eyes has been rescheduled to summer 2021. You can purchase the Feast for the Eyes book from the Aperture website.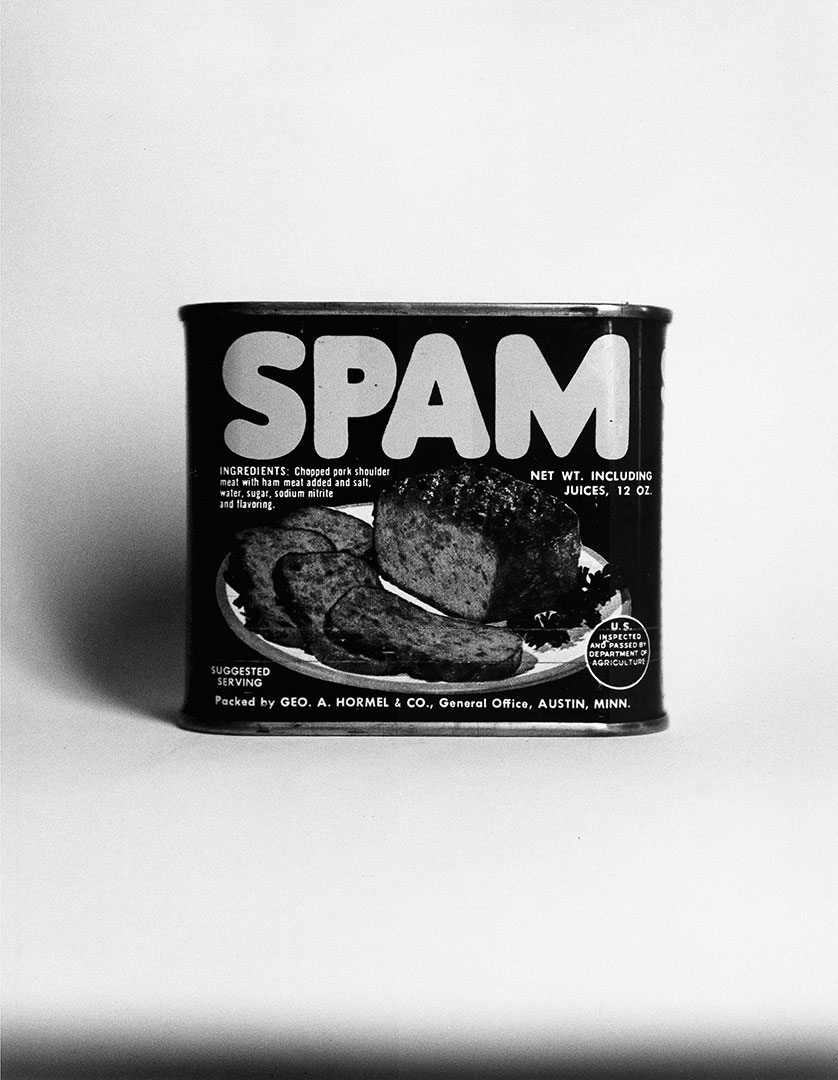 Ed Ruscha, Spam, 1961. © Ed Ruscha, Courtesy the artist and Gagosian Gallery
Feast for the Eyes features works by some of the most important artists of the past century.

Weegee, Phillip J. Stazzone is on WPA and enjoys his favourite food as he heard that the Army doesn't go very strong for serving spaghetti., 1940 ©Weegee/International Center of Photography, Courtesy Ira and Suzanne Richer.
In response to Covid-19, Ubuntu is serving their community by offering take-out meals as well as groceries from local producers via their website.
ubuntucanteen.ca
@ubuntucanteen
www.foodbank.bc.ca
Subscribe to The Polygon Podcast on iTunes, Spotify, and Google Podcasts.