Kids First Saturdays: Monoprinting Kits
The Polygon Gallery is currently adapting the delivery of our Kids First Saturdays programming in order to best ensure the safety of all its family participants. As such, our activity for December will soon be available in The Polygon Gallery Store as a take-home 'Monoprinting Kit', with the necessaries to create personalized artworks from home.
The kits include the following items, and are being sold for a below-retail cost of $19.99, thanks to our sponsors Neptune Terminals, Port of Vancouver and Seaspan International:
Black, acrylic water-based printing ink, 4 oz
A brayer, or ink roller (to spread the ink onto the printing plate and/or ink slab)
A 5 x 7 inch Plexiglas monoprinting plate & cut acetate sheets (to use as an ink slab)
A small paint brush (to directly apply ink to coarser fabrics)
A wooden craft stick (to remove ink from the container)
Rubber gloves (to keep your hands clean)
Pages from the phone directory (to keep your workspace clean)
Coloured construction paper, 8.5 x 11 inches and smaller
White and fluorescent drawing/printing/computer paper, 8.5 x 11 inches and smaller
INSPIRATION
The printmaking techniques we will be exploring with the 'Monoprinting Kits' are inspired by the work of the first winners of the MESH Prize: Gregory Kaplowitz and Izabella Provan. This prize was launched by the Vancouver-based arts organization FotoFilmic in December 2018.
The exhibition MESH will be open to visitors until January 10, 2021. Download and print this 'Seek and Find' document before your visit, to help you look closer at the artworks in the exhibition. Or, use your personal device to look at the sheet as you go through the exhibit with your family.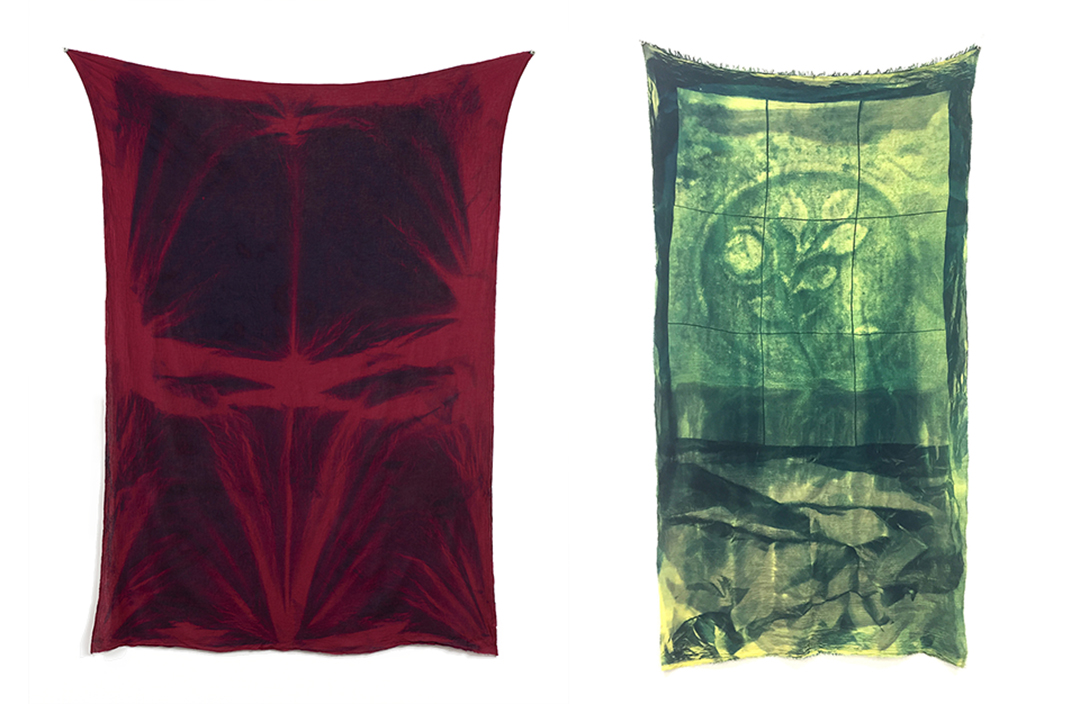 Gregory Kaplowitz is an artist living in San Francisco. His intimate works are mostly abstract, though they also create a sense of personal spaces through his use of tactile and analog photographic methods.
Izabella Provan on the other hand, is a photographer living in Portland, Maine. Her images examine poetic abstractions of the human figure, where the viewer is called on to contemplate beautiful forms and uncertain situations.
In a similar way, we will be exploring how to print using fabrics and with parts of the human body, as a new way of producing luscious, physical impressions using everyday materials. Pick up your 'Monoprinting Kit' starting this weekend, on December 19 2020.