We Want Moschiach Now!: Portrait Of An Hassidic Community By Paula Levine
Curated by: Karen Love
A multi-media installation by Paula Levine.
Accompanied by a poster with essays by Marian Penner Bancroft and Karen Love. Statement by Paula Levine.
A catalogue was published by Presentation House Gallery, with text by Marian Penner Bancroft & Paula Levine.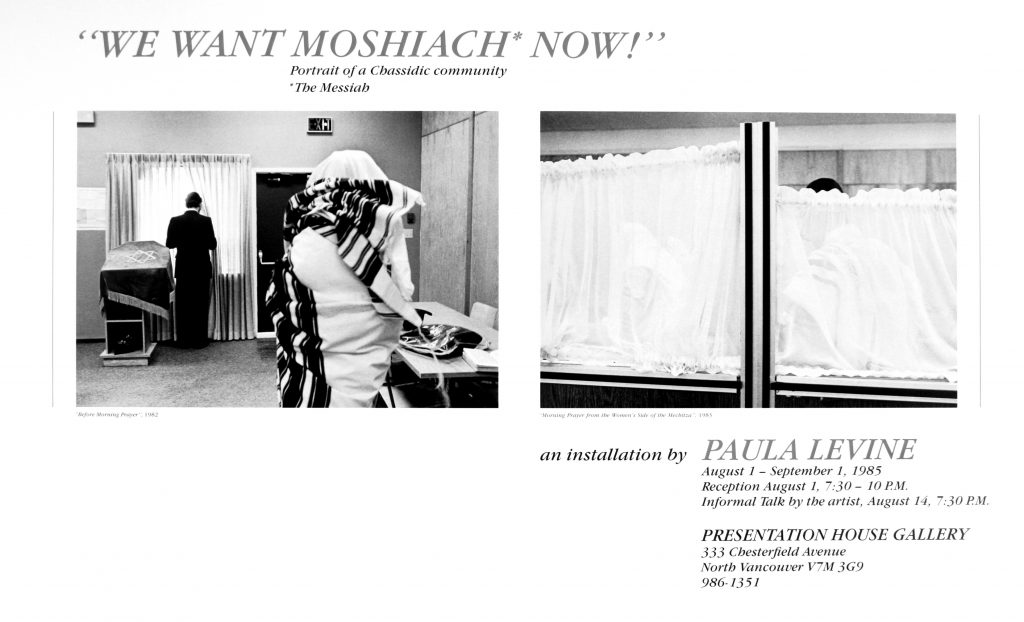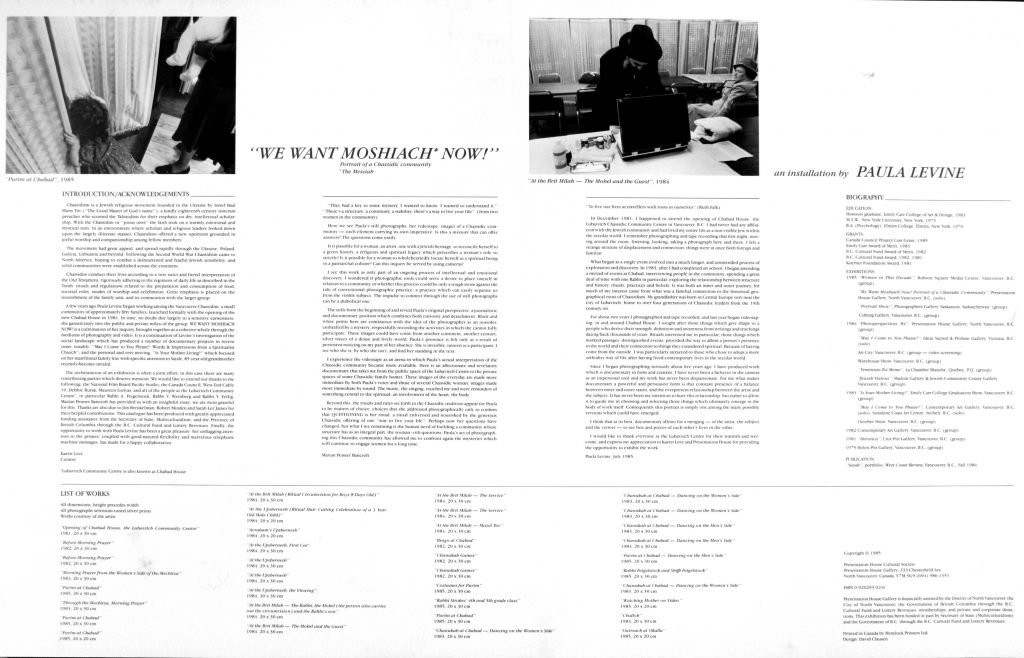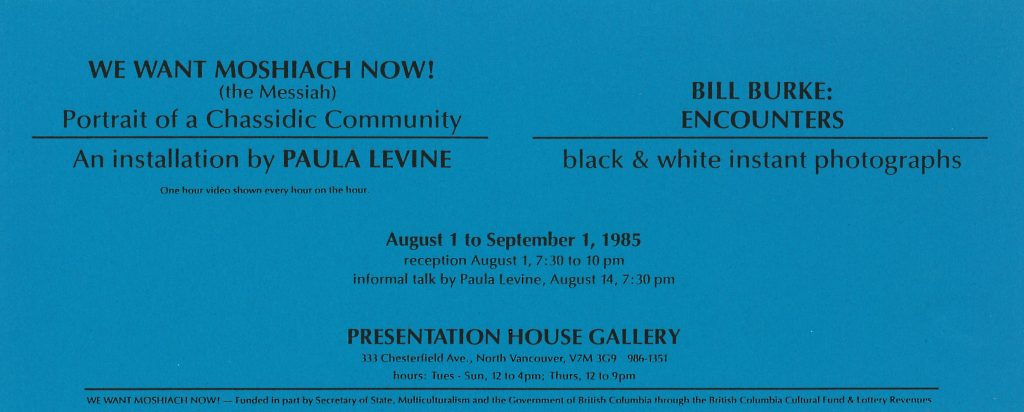 Connections, meanings, and challenges.
What was your experience with this exhibition?