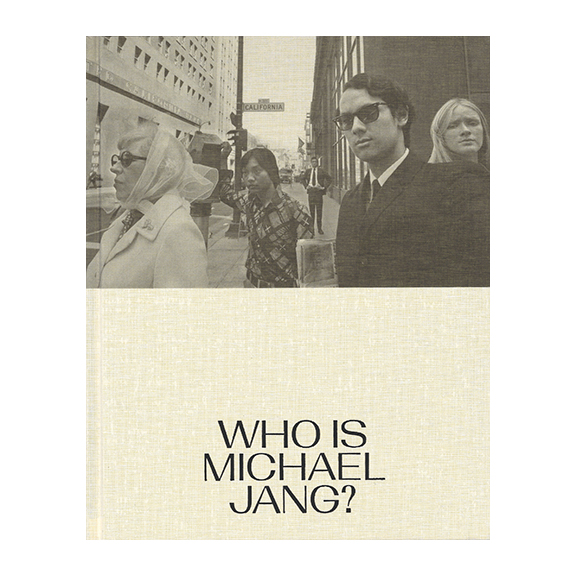 Michael Jang - Who Is Michael Jang?
Short-listed for Photography Catalogue of the Year: The 2019 Paris Photo/Aperture Foundation PhotoBook Awards
San Francisco–based photographer Michael Jang spent nearly four decades working as a successful commercial portrait photographer. Unbeknownst to the world, however, he was simultaneously assembling a vast archive of thousands of remarkable images documenting, variously: college days, Hollywood celebrities, would-be weather presenters, San Francisco street scenes, his family, Bay Area punks and adolescent garage bands. Jang revealed nothing of his ever-expanding, eclectic archive for almost 40 years until 2001, when he submitted a number of images for consideration to San Francisco's Museum of Modern Art. Jang's work attracted immediate acclaim, and for the past decade he has continued to unveil his considerable oeuvre in national and international exhibitions and monographs.
The photographer's first major monograph, Who Is Michael Jang? highlights Jang's most important bodies of work. Introduced by his longtime collaborator and SFMOMA curator emerita of photography, Sandra Phillips, this volume offers readers a long-overdue introduction to Jang's incredible images.
Who is Michael Jang? I don't know if he's a hipster or a nerd, a conceptual genius or instinctual savant. All I know is that he takes some of best pictures I've ever seen. - Alec Soth
Jang is an enigma, always at the right place at the right time in history. He is a true fly on the wall, disappearing & observing, waiting for the candid moments. - Ryan McGuinley
Hardcover/Cloth
9.5 x 11.75 in.
280 pages
25 color / 198 bw.
Publisher: Atelier Éditions
Authors: Introduction by Sandra Phillips. Foreword by Erik Kessels. Text by Kingston Trinder.
the online bookstore is currently unavailable.