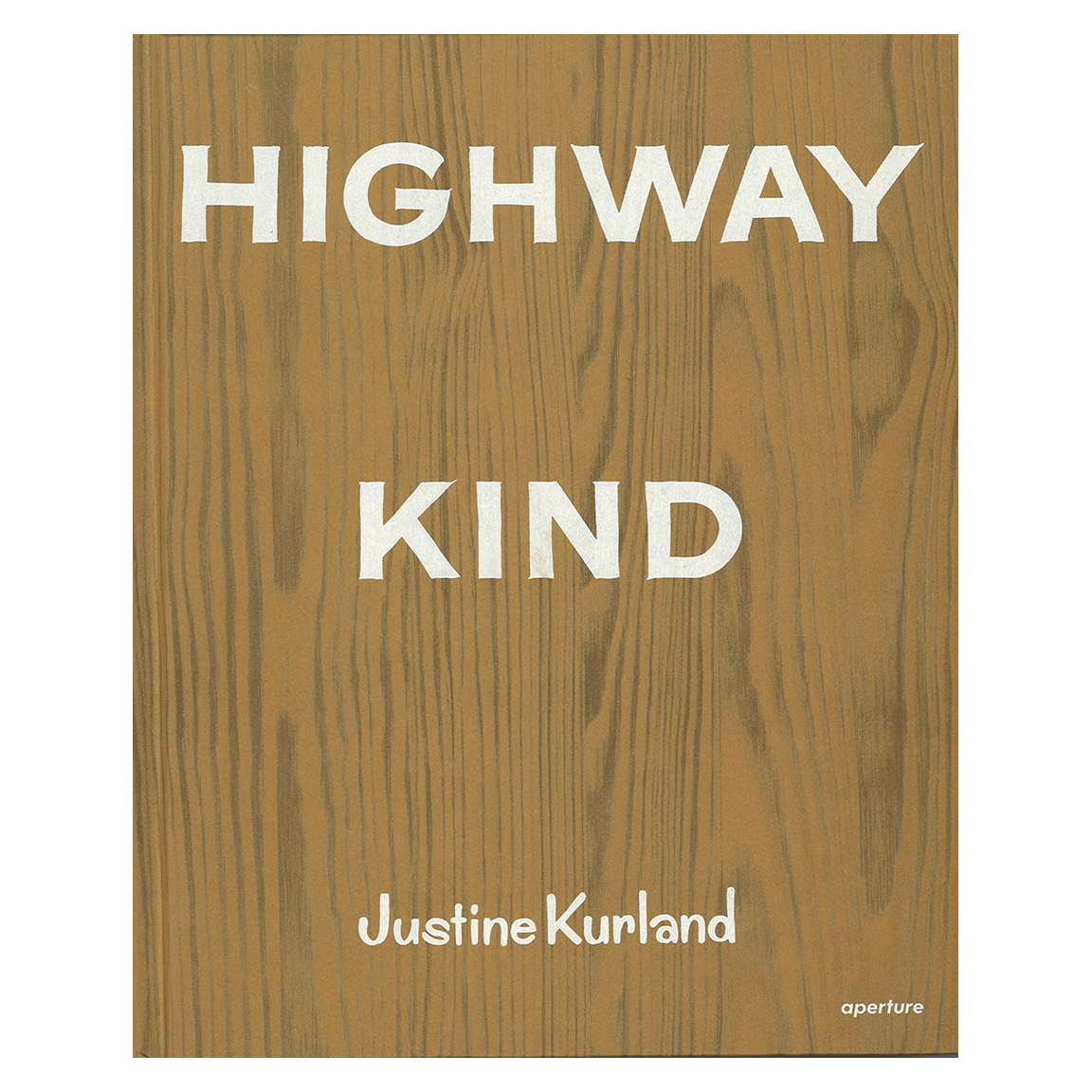 Justine Kurland - Highway Kind
Following in the photographic lineage of Robert Frank, Stephen Shore, and Joel Sternfeld, Justine Kurland's work examines the story of America―and the idea of the American dream juxtaposed against the reality. Her deep interest in the road, the western frontier, escape, and ways of living outside mainstream values pervade this stunning and important body of work. Since 2004, Kurland and her young son, Casper, have traveled in their customized van, going south in the winter and north in the summer, her life as an artist and mother finely balanced between the need for routine and the desire for freedom and surprise. Casper's interest ―particularly in trains, and later in cars―and those he befriends along the way often determine Kurland's subject matter. He appears at different ages in the work, against open vistas and among the subcultures of train-hoppers and drifters around them. Kurland's vision is in equal parts raw and romantic, idyllic and dystopian. From highly symbolic pictures of trains moving across epic landscapes to allegorical depictions of mechanics and muscle cars, this book features the full scope of her road work―from her series This Train is Bound for Glory, to her most recent, Sincere Auto Care.
Justine Kurland (born in Warsaw, New York, 1969) received her BFA from the School of Visual Arts and her MFA from Yale University. Her work has been exhibited extensively at museums in the United States and internationally. Recent museum exhibitions include Looking Forward: Gifts of Contemporary Art from the Patricia A. Bell Collection, Montclair Art Museum, New Jersey; More American Photographs, Wexner Center for the Arts, Columbus, Ohio; and Off the Grid #1 and #2, FOTODOK, the Netherlands. She was the focus of a solo exhibition at CEPA Gallery, Buffalo, New York, in 2009. Her work is in the public collections of institutions including the Whitney Museum of American Art, Guggenheim Museum, and International Center of Photography, New York, as well as the Montreal Museum of Fine Arts, among others.
Hardcover
144 pages
Publisher: Aperture Foundation
Authors: Lynn TIllman