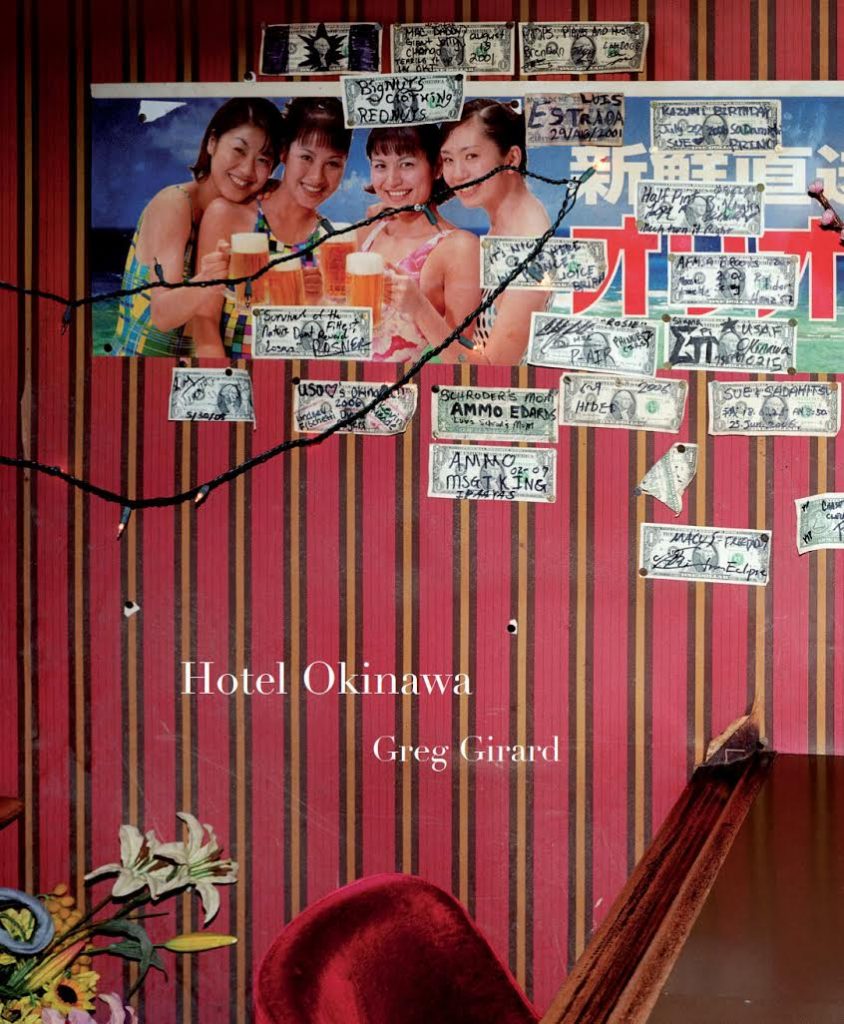 Greg Girard: Hotel Okinawa
Okinawa is home to a large number of US military bases. Some huge, some not so huge. Half of the 50,000 US troops stationed in Japan are based in Okinawa, and it's a small island so the impact of the bases registers more than in other places that host the US military. About 20% of the land is occupied by these bases.
Long after mainland Japan was returned to Japanese administration in the years following the end of WWII, Okinawa remained under US control, and was only returned to Japan in 1972. Given the large number of bases that remain there today, and the legacy of those years as an American-run territory, the social and physical landscape is shaped by this relationship with the bases, and the US, like nowhere else.
Hardcover
192 pages
numerous color photos
8¼x9¾
Edition of 500
Signed
Publisher: The Velvet Cell, London, UK
Authors: Marc Feustel, Akemi Johnson