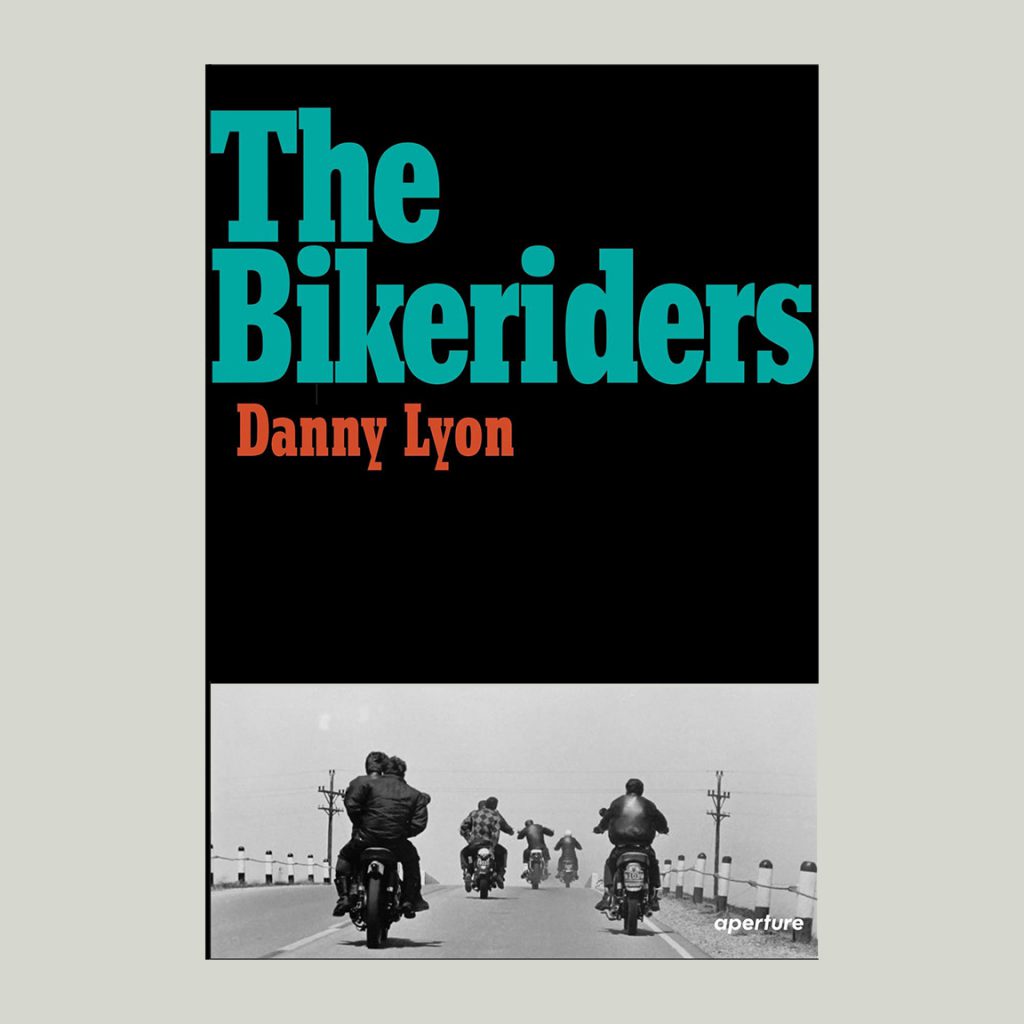 DANNY LYON - BIKERIDERS
First published in 1968, The Bikeriders explores firsthand the stories and characters of the Chicago Outlaws Motorcycle Club. The journal-size title features original black-and-white photographs and transcribed interviews made from 1963 to 1967, when Danny Lyon was a member of the Outlaws gang. Authentic, personal, and uncompromising, Lyon's depiction of individuals on the outskirts of society offers a gritty yet humanistic view that subverts the commercialized image of Americana. Akin to the documentary style of 1960s-era New Journalism, made famous by writers such as Joan Didion, Hunter S. Thompson, and Tom Wolfe, Lyon's work demonstrates humanitarian interests, advocacy, and "saturation reporting." The importance of his work and our interest in the subject is reinforced by Lyon's immersion in his subject.
Danny Lyon (born in New York, 1942) is highly regarded as one of the most influential documentary photographers of the last five decades. His many books include The Movement (1964), The Destruction of Lower Manhattan (1969), Conversations with the Dead (1971), Knave of Hearts (1999), Like a Thief's Dream (2007), and Deep Sea Diver (2011). Widely exhibited and collected, Lyon has been awarded Guggenheim Fellowships twice and National Endowment for the Arts grants ten times.
"The book is a seminal example of the practice called New Journalism . . . the rerelease of The Bikeriders is not only an homage to this movement, it reminds us to follow our instincts and react to the world as fearlessly as Lyon did." - Vice, April 16, 2014
Hardcover with a jacket
94 pages, 49 duotone images
6 1/4 x 9 1/4 inches
The Gallery Bookstore is closed and unable to ship books at this time.