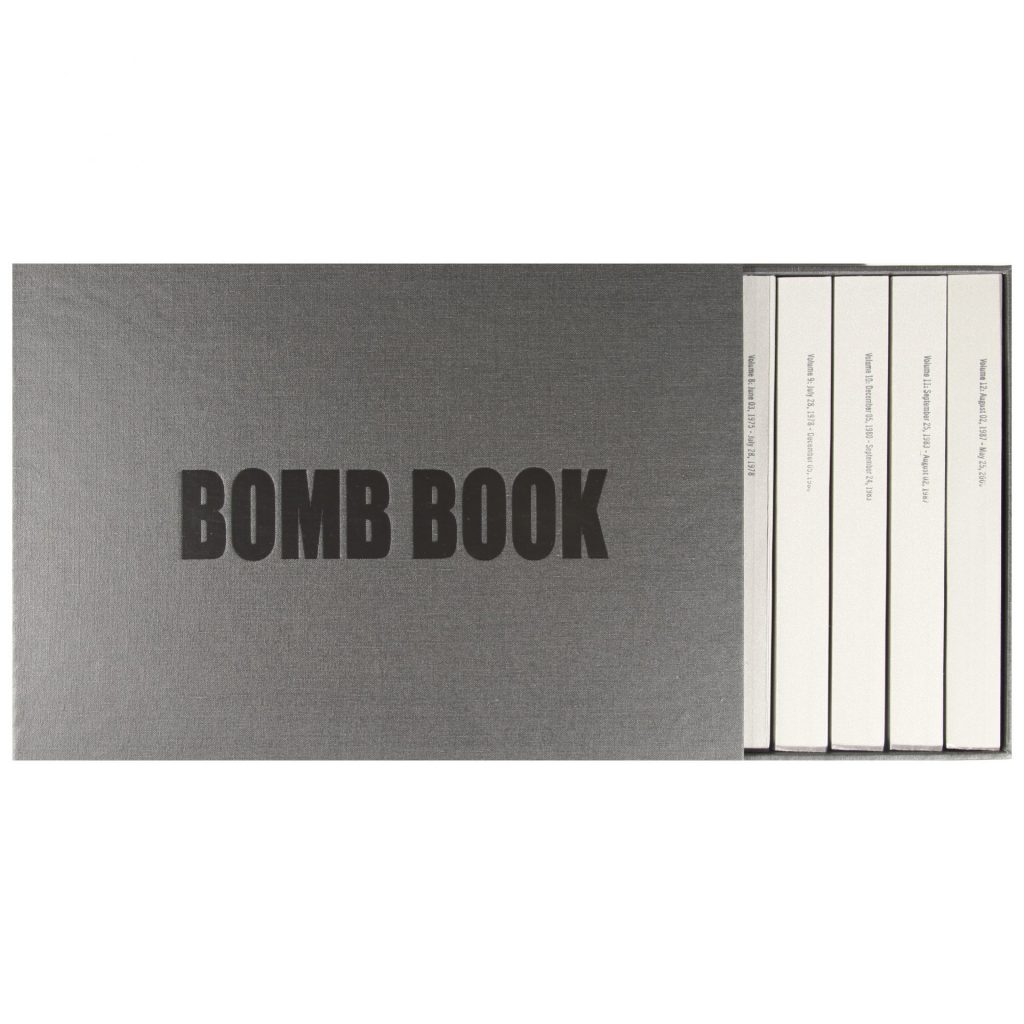 Bomb Book
Box 8.25 x 6.25 x 12 inches
Each volume 7.75 x 5.75 x 0.875 inches
2013
Andrea Pinheiro has produced a remarkable 12-volume, 2,450-page publication that documents every nuclear bomb detonation in the world since 1945. This hand-made, boxed work documents the name of one bomb on each page, and where no name exists, the page is left blank. Pinheiro has spent a decade conducting historical research into nuclear bomb tests, especially in relation to the history of photography, such as how fogged film led to the discovery of radiation. The artist has produced a highly unique historical archive that, significantly, contains no images but is simply a register of names, that gives every nuclear event equal significance. The durational experience of reading the books foregrounds the limits of representation.
Pinheiro is a Vancouver based artist, curator and educator who is currently teaching at Algoma University in Sault St. Marie, Ontario. This book work extends from her mixed-media works that investigate the technology developments of photography as a chemical interaction. Her photography, printmaking, sculpture and painting he has exhibited widely and is represented by Republic Gallery, Vancouver.
1000 CND
the online bookstore is currently unavailable.